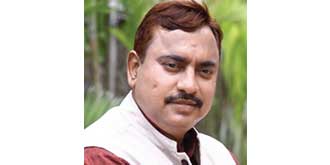 Policing with a human face Though there has been a change of guard in Kolkata Police, the police force remains as efficient and vigilant as...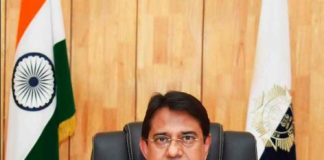 It has been a challenging year for Kolkata Police and they have done brilliantly in tackling the peak of the coronavirus – the dreaded...
Sergeant Manjit Goel of Cyber Cell, Port division, has made the Kolkata police proud with his stupendous achievement. He topped a recent all-India training...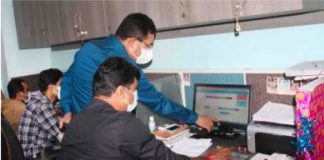 The Detective Department of the Kolkata Police is one of the oldest units of the country. Way back in 1868, this department was set up...
Though prompt filing of charge-sheet by police after thorough investigation is the key to the nailing of an accused, proper probe also plays an...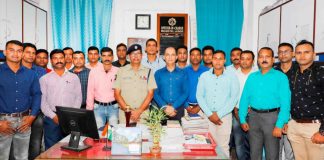 Though the Covid-19 pandemic has thrown many challenges, the Kolkata Police was always on the frontline taking the bull by horns. During the initial...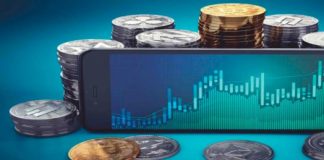 Crypto-currencies are the new rage in the market and everyone we know are excitedly talking about investing in crypto-currencies like Bitcoin, Tether etc. As a...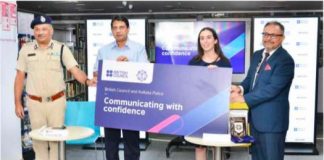 Kolkata Police not only keeps the citizens of one of the largest cities in India safe but also engages deeply in various other aspects...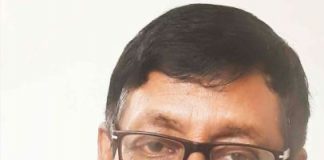 The scourge of novel Coronavirus (Covid-19) for mankind has surpassed all past epidemics. The extent of its impact on global economies have been colossal,...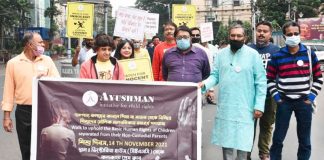 Ayushman Initiative for Child Rights (AIFCR) is a registered public charitable trust working for ensuring and protecting the rights of alienated children who are...
To train and nurture budding archery and chess talent, Commissioner of Police, IPS, Soumen Mitra, inaugurated the Kolkata Police Archery and Chess Academy.  Dola Bandyopadhyay and...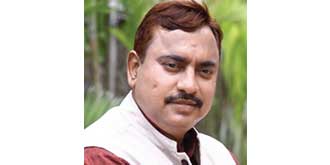 Commendable job by police As the New Year dawned, it brought with it new hopes and aspirations among the residents of Kolkata. With corona threat...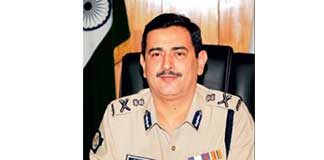 In the history of human civilisation , 2020 will go down as a landmark year, for all the wrong reasons. The global pandemic unleashed...
Santosh Pandey, the Indian Police Service officer, talks to Mohammed Asif, the Assistant Editor of Protector magazine, about the challenges in handling the traffic...
Mr Ashesh Biswas, IPS, Joint CP (Admin), Kolkata Police is a decorated officer, winning so many laurels in his years of experience in uniform....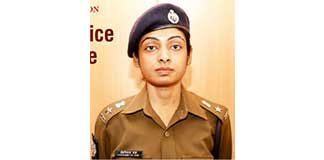 Debasmita Das, IPS, Deputy Commissioner of Police (Special) Detective Department, Kolkata Police, shares her policing experiences and working mechanism during the pandemic with Anurag...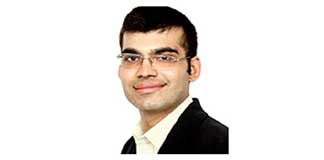 Introduction The COVID-19 outbreak has suddenly disrupted everyone's lives globally, be it personal or professional. Due to this global pandemic, economies and businesses all over...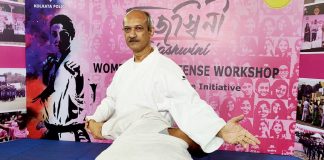 Exclusive: Interview: Avijit Mitra, Black belt, 4th Dan, Aikido The COVID-19 pandemic has wrecked havoc across the world and Kolkata is no exception. With...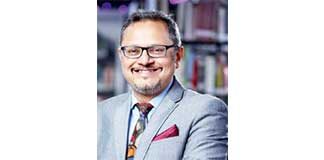 The last few months have turned the world upside down, including that of education. COVID-19 has forced students looking to study abroad to recalibrate...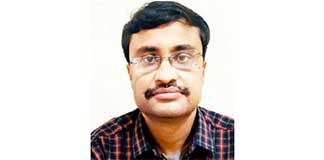 Dr. Debraj Jash is a medical practitioner from Kolkata and is one of the six DMs in West Bengal. Currently, he is attached to...
January 2006, Tullamarine Airport Melbourne, Australia. The flight landed on time, and I was thrilled to set my foot on the foreign soil for the...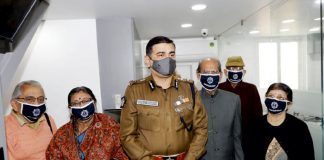 A new office of Kolkata Police's community outreach project 'Pronam' was inaugurated in Tollygunj. Under this project, welfare and security of senior citizens staying...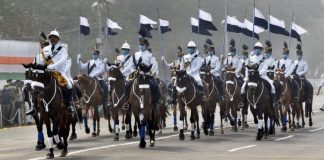 Chief Minister Mamata Banerjee attended the 72nd Republic Day parade on Red Road on January 26. A contingents from Kolkata Police takes part in...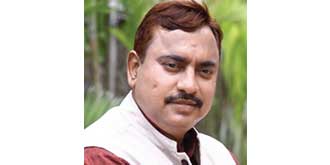 Extraordinary times call for extraordinary measures What West Bengal thinks today, India thinks tomorrow was the caption of a picture in the New York...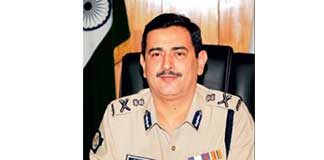 We shall overcome The past few months have been hard for all of us. The corona virus pandemic, and the multiple lockdowns to combat it,...
Already reeling under the impact of coronavirus (Covid-19) pandemic, Cyclone Amphan added more pain to the misery of West Bengal people by uprooting trees,...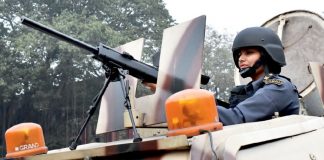 Joint Commissioner of Police (Orgn.), Mrs Neeloo Sherpa (Chakraborty), IPS, shares the initiatives taken by the Kolkata Police for the safety of women in...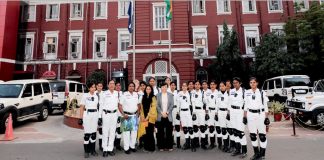 An all women motorbike squad was launched by Kolkata Police against eve-teasers, stalkers, and roadside Romeos. Dressed in white and patrolling Kolkata streets, 'The...
The First Battalion is a well-trained and a dependable arm of Kolkata Armed Police ready to deal with any law order and problem. In...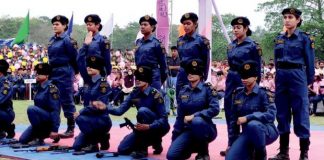 Col Nevendera Singh, Deputy Commissioner of Police, Combat Battalion & Special Forces and Principal of the training Academy in an exclusive interview with Mohammed...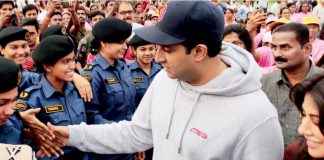 After the completion of two successful editions of Tejashwini, the self-defence training programme stepped into the third edition with rising popularity. Going beyond the conventional...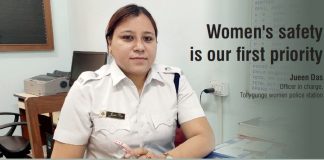 The need for police stations dedicated exclusively to women arose to take care of females who suffer from domestic violence, rape or molestation. A...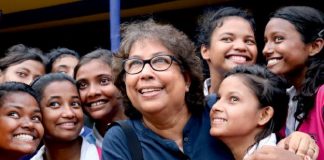 Dreams are a reality, if the dreamers have a little bit of support. We can only see this case by case. People are not numbers....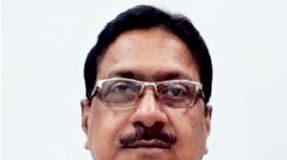 The filing of charge-sheet by police after thorough investigation is the key to the nailing of an accused. The alacrity with which the Kolkata...
There are several laws prohibiting cybercrimes against women who are 18 years of age and above, but they also cover those women who are...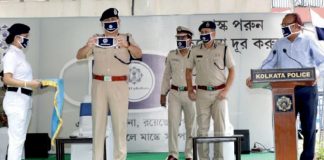 To create awareness among people about the dangers of coronavirus and the need to keep them safe, the Kolkata Police launched a 'Mask-up Kolkata' ...
It feels good, especially as a woman, to be asked to contribute to a magazine meant for the police. The name of the magazine,...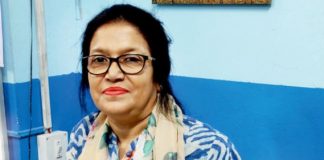 An epilogue… Rousseau wrote, "A girl reading is already a lost girl." The choice of indulging in reading drives her into the fuzzy zone of...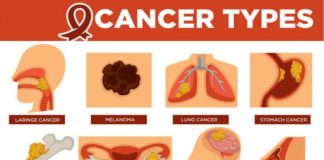 Reproductive cancers are cancers that are in the organs related to reproduction. The most common reproductive cancers in women are: Cancer of the cervix: the...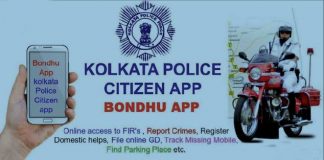 With some new features, the Kolkata police launched its revamped 'Bondhu' app. Having better user interface with the 'PANIC' button, it will help elderly...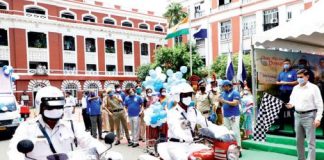 The Kolkata Police's Detective department organized a programme to mark the 'International Day against Drug Abuse' at Lalbazar on June 26, 2020. The Commissioner...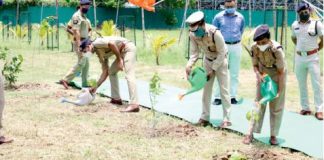 To create awareness among people about protecting the environment, the Kolkata Police organised a programme on June 5, 2020 at the Police Athletic Club....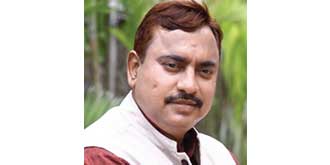 Kudos to Kolkata police There is a famous expression 'When the going gets tough, the tough get going'– meaning when the situation becomes difficult, the...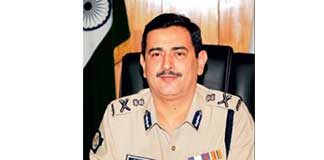 'We Care, We Dare' When you are at the top of the hierarchy, you are on everyone's radar. It's like walking on a knife-edge. Even...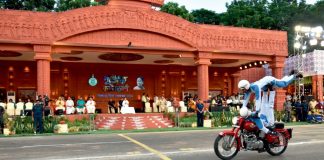 When the Durga Puja festivity reaches its crescendo, people from all the communities sink their differences and become an amalgam of souls. This is...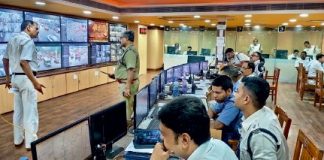 Santosh Pandey, DC- Traffic, Kolkata Police, in an exclusive interview to Mohammad Asif, Assistant Editor, Protector, gave an insight view of the traffic management...
Sheer grit and the presence of mind can help overcome many difficulties in life. To inculcate self-confidence and courage among women, Kolkata police organised...
Loneliness has become a bane for modern society. Though nobody wants to live alone, circumstances force them to live a solitary and secluded life....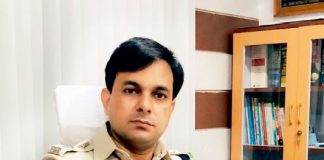 Meraj Khalid, Deputy Commissioner of Police South Division Kolkata Police opens up to Mohammad Asif regarding his responsibilities and challenges of policing and who...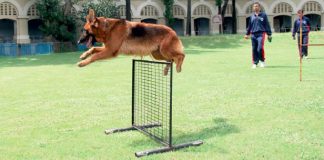 When you are in hostile territory, canines are your best friend and the only savior from mines or IEDs. Elite commandos and the special...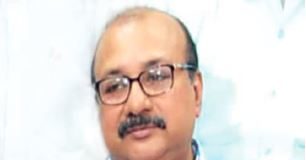 The prompt filing of the charge-sheet by the police after a thorough probe is key to the nailing of an accused. The alacrity with...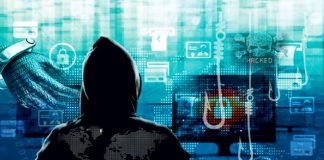 Introduction In the past few decades, the contribution of information technology at the national and global forefront has been phenomenal and unprecedented. However, this unique...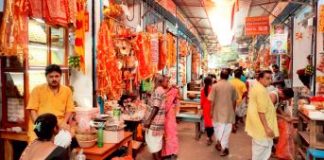 Though reel and real-life are quite different, inspired by the good work of a Kalighat police station officer, noted film director Sujay Ghosh had...
"My baby only eats with the cartoon channel on!" – this is a very common statement we hear from parents these days. And this...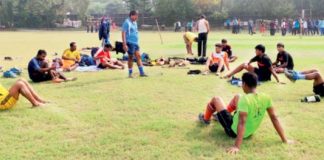 Britishers were fond of clubs and Kolkata being the epicentre of their Raj, they built many clubs in the heart of the city like...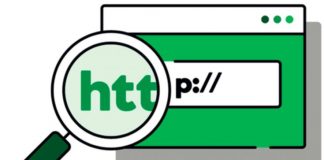 Between June 2017 and July 2018, 33 people were lynched by mobs on baseless rumors of child abduction. All such incidents took place in...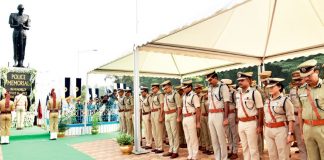 Police Commemoration Day was observed on Red Road on October 21 in the memory of Indian police personnel killed by Chinese soldiers in 1959....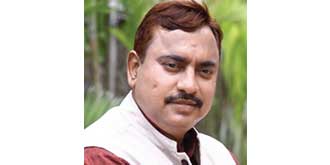 The humane face of police With the advent of modern technology the needs and aspirations of urban society have changed manifold. High-tech gadgets help people...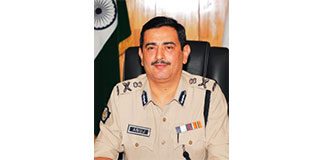 Dear Citizens Greetings from Kolkata Police! When you have a dedicated team at your disposal, your task becomes much easier. I am fortunate to lead one...
Policing the teeming millions in a bustling megacity like Kolkata is not an easy job, but Commissioner of Police Anuj Sharma is up to...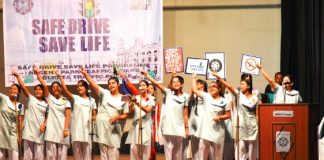 Management of traffic in the 'City of Joy' is a difficult task as the population grows and the number of vehicles are rising with...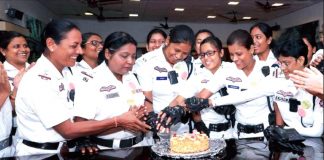 Ever since its inception a year ago, the dynamic all-women patrolling team of Kolkata Police has brought a sense of safety and security to...
Security at the hospitals has been beefed up to avoid unsavory incidents. A standard operating procedure (SOP) has been drafted by senior police nodal...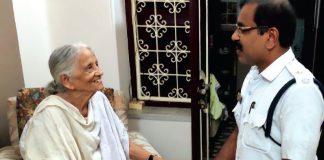 Ekbalpore police station is one of the key police stations of Kolkata. Created in 1961 by bifurcating Watgunge police station, its location is vital...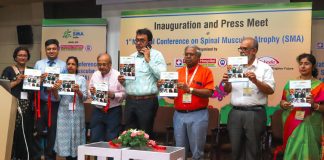 Peerless: Peerless Hospital, a torchbearer in healthcare, has started a special clinic for diagnosis and treatment of Spinal Muscular Atrophy (SMA) since last year....
Over the last one decade or so, web applications and servers of banks, defence establishments, emails and financial institutions have been the main targets...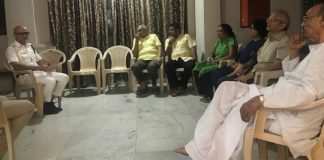 Elders are the most vulnerable sections of society. They not only need care but also security to lead a normal life. The Kolkata Police...
The filing of chargesheets by police after a thorough investigation is key to the nailing of the accused. The alacrity with which Kolkata police...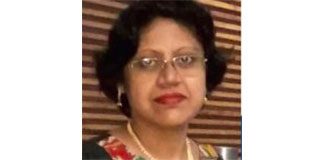 Though policing has been one of the male bastions for decades, women have started making forays into this exclusive club in recent times. From...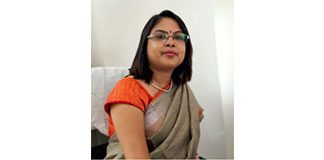 Cancer is the second leading cause of death worldwide and was responsible for an estimated 9.6 million deaths in 2018. Globally, about 1 in...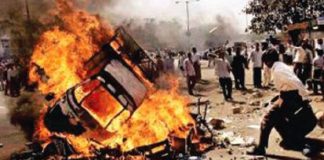 Quite recently, the news channels were rife with reports of wide scale communal violence and riots in West Bengal as gleaned from several posts...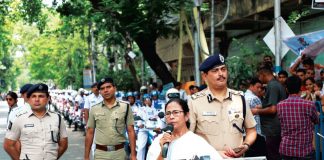 The West Bengal government's road safety initiatives are bearing fruits as the accident percentage has gone down by 35 per cent in Kolkata alone....
In a bid to create awareness among the people about protecting environment, Kolkata Police recently organised tree plantation programme in front of administrative building....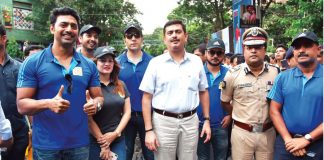 on  26th june, Kolkata Police took out a huge rally to spread the message against drug abuse. Citizens from different sections of the society,...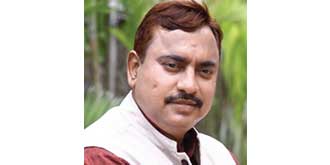 Decoding the new face of global terrorism The first season of Tom Clancy's Jack Ryan streamed on Amazon Prime had clearly highlighted the elements that...
These days very often unsuspecting people are drawn towards fake news creating unnecessary confusion, spreading a lot of hate and suspicion, some of which...
Chief Minister of West Bengal Mamata Banerjee, unfurled the tri-colour and attended a colourful parade at the arterial Indira Gandhi Sarani (erstwhile Red Road), as...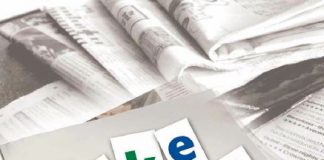 What is fake news? There are plenty of things which pop up on social media feeds that may appear to be true although often they...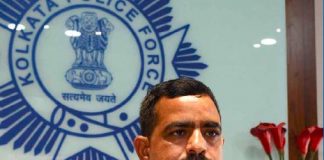 Praveen Kumar Tripathi, Joint Commissioner of Police (Crime) remarked: "Kolkata Police has got dedicated cyber police stations and social mediateam. Round-the-clock, both the cyber police...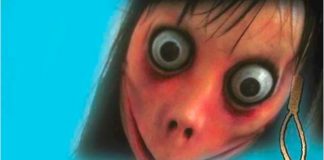 It's important not to underestimate the pressures children go through to keep up with the latest online trends Online challenges are the new 'Viral' now....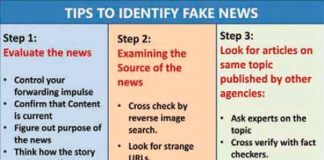 K Sanjay Kumar Gurudin, an IPS officer of the 2005 batch, Kerala cadre. a socially conscious cop, well-known cyber expert, and an author of...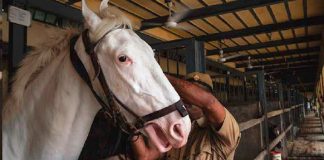 The Mounted Police wing of KP inducted 11 new horses in their family. A team of experts from the department handpicked these horses aged...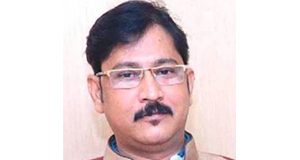 In the past one year in many states of India due to rumours of child theft on WhatsApp groups, rowdy mobs have killed nearly...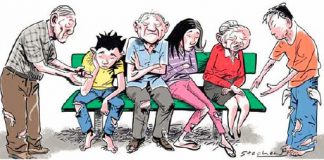 Dr. Michael Pittaro is Assistant Professor of Criminal Justice with American Military University and an adjunct professor of criminal justice with East Stroudsburg University....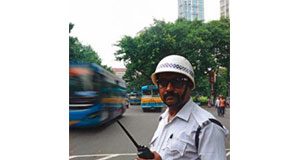 Arup Mukherjee, a responsible Constable of Kolkata Police has created waves in his arena for conducting the most challenging assignments. Be it the scorching...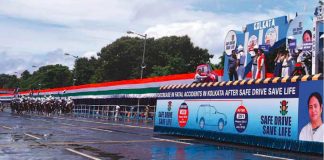 Managing the traffic of a thriving economy like India is a tumultuous task. The galloping number of vehicles on roads swelling the semi-urban population,...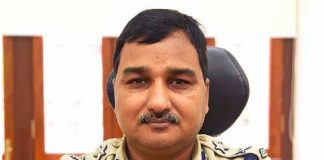 Safe Drive Save Life: The beginning of a movement SDSL is one of the largest traffic safety drives that the nation has witnessed. The programme,...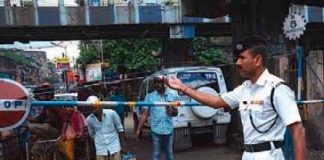 A few years back, various media platforms hurriedly portrayed him as the villain in the Jadavpur University episode. However, incessant media trials and speculative...
Vaishali Dalmiya is an MLA from Bally Constituency. She has been a true socialite, catering to the needs of the downtrodden since her early...
Sealdah is one of the busiest transit points in the country itself. Very recently, there have been drastic changes foran all-out facelift, presently in...
This year 638 nos of clubs have participated involving 12,760 players in the Friendship Cup Tournament. Mike Powell Former Olympian (World Record Holder in...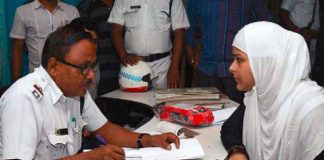 Among the police stations of Kolkata, especially after including the added areas, Garden Reach Police Station happens to cover substantially a big region, which...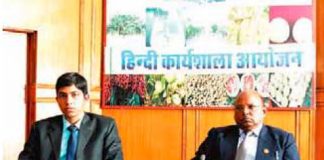 Name: Ummed Meel Designation: Cyber Expert(Police and Defence Trainer) Bio: Education: B Tech (ECE), CEH(EC-Council), Diploma in Cyber Law, LLB (Pursuing) Ummed is closely associated with police, Air...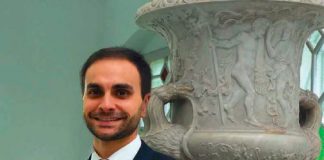 Mr Damien Syed has been the Consul General of France in Kolkata since September 1, 2015. From 2009 to 2012, he was in charge...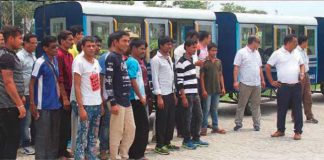 For every police force in the modern day world, the never ending challenge is to keep track of the changing nature of crimes committed....

It has become a regular practice to circulate offensive messages/fake news through SMS, e-mail, Messenger or other means and the impact of those fake...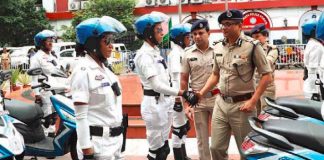 Aiming to combat and prevent crimes like molestation, eve-teasing and make public places safer for women, the Kolkata Police launched a special all-women patrolling...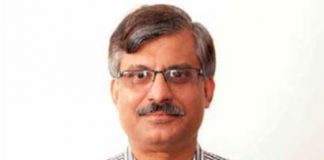 High blood pressure is a major public health problem. Normal blood pressure is defined as blood pressure of less than 120/80mm of Hg. High...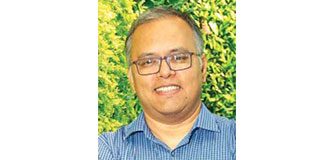 How the CSR canvas changed during your 12-year long journey with Magma? I have been with Magma for little more than 14 years now. It...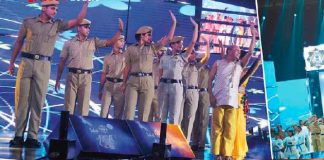 This year, Kolkata Police's Jai Ho was based on the theme—"Manusher Sathe" (With People). Chief Minister Mamata Banerjee was present at the function which...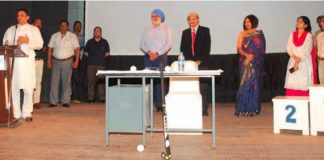 Ranjan Negi recently spoke on 'Leadership' at a function held at the Kolkata Police Law Institute. The students of the institute and members of...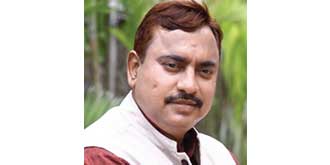 Dear Readers, Beijing police have recently started using smart glasses which are geared with AI (Artificial Intelligence). It helps them to them to pick up...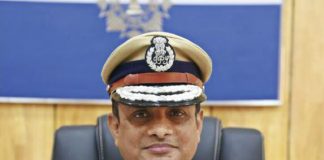 As Kolkata moves towards a more protected and integrated society, practical alterations to the inherently embedded notions of policing have also undergone changes. Having the...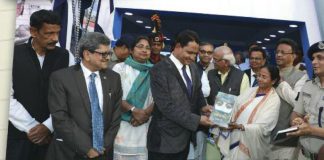 Taking time out from hectic professional schedules, several IPS officers have released their literary works at the Kolkata International Book Fair this year. A fiction...
A cop and a storyteller, a policeman and a narrator, a committed law enforcer and a chronicler...Unheard of. But beyond the confines of the...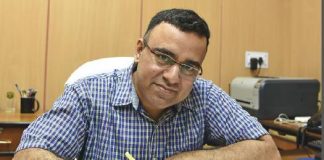 "With the passage of time Bollywood has weaved a stereotype image of the state of Haryana in the minds of the common people of India," asserts Murlidhar Sharma. The state has...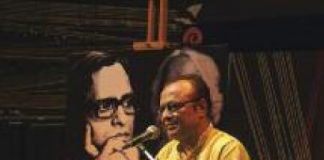 One of Kolkata Police force's finest officers, Joint Commissioner Sujay Chanda (IPS), remains a colossal strength through his activities and endeavours. A true blue-cop...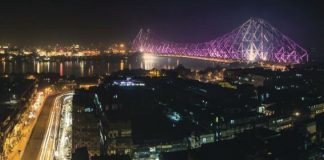 Men in uniform are often considered to be the traditional sentinels of law and order who have the uphill task of ensuring peace, security...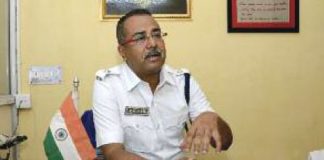 The new generation of police officers in Kolkata Police force is indeed supremely talented in subjects of diverse interest. We are so used to...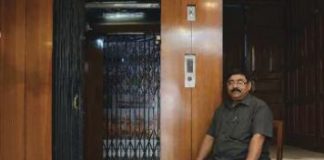 In every police force,there are always some talented, dynamic and versatile personalities who don't often come in limelight but silently perform without indulging in...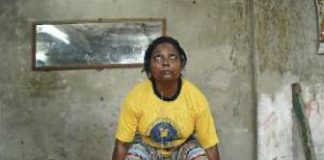 Sampa Guha is a Sub-Inspector with the Kolkata Police force, who has achieved great things in the field of weightlifting and countless medals at...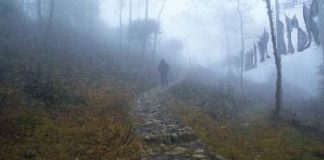 When I heard about Mr. Das and his work in the field of photography, I was quite intrigued. To be honest, one does not...

According to Internet and Mobile association of India, Internet users in India will reach 500 million by the end of 2018. As, more and...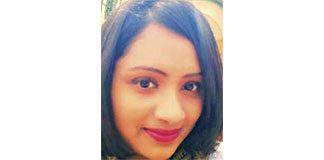 It is not easy to list down only five hurdles faced by the Media and Entertainment industry of India, but I shall give it a...

Dr. Shashi Panja, minister of state for Women and Child Development and Social Welfare, inaugurated Damini, a project of Kolkata Police and Shreeja India,...

It is believed that children between the ages of 5 and 9 years are the most impressionable and traits that are learned by them...
A 9-year-old girl was roaming helplessly around the crossing of Raybahadur-James Long Sarani. The little girl seemed mentally distraught and confused as she approached...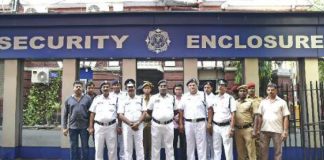 Lalbazar Headquarters of the Kolkata Police is one of the most prestigious and oldest police headquarters of the country situated at 18, Lalbazar Street,...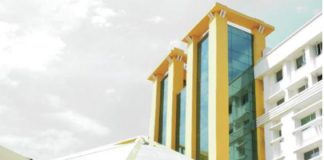 Medica Hospitals, one of the most reputed and leading healthcare chains in eastern India today, has built and managed a number of Multispecialty and...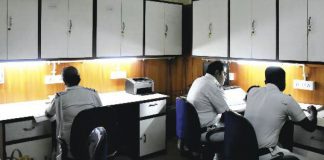 It was a long commute but finally, I reached Thakurpukur Thana. On my way, the rigours of summer were very evident—as harsh and cruel...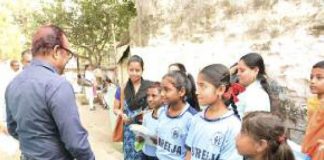 Over the last few decades, we have noticed that empowering school girls in India is often not effective in achieving their intended results. Initially,...
Kolkata Police organized a five-day self-defence workshop for women of all ages. Tejaswini is the first such workshop by the police for women who...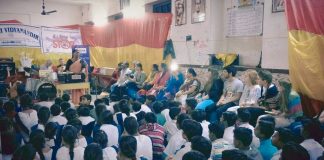 In most of the third world countries, teenagers coming from marginalized sections of the society are most susceptible to tobacco consumption. In Kolkata, along...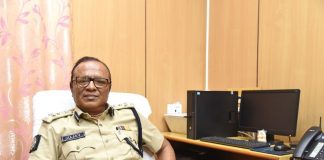 One of Kolkata Police force's finest officers, Joint Commissioner Sujay Chanda (IPS), remains a colossal strength through his activities and endeavours. A true blue-cop...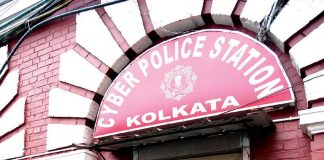 As incidents of cyber crime and ransom-ware attacks rise in the city, there is a clarion call from the police and administration regarding customised...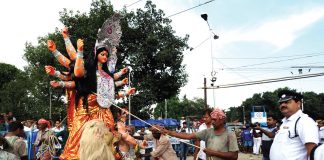 "We are trained to protect…" And that's the motto Kolkata Police is living up to. In a candid chat with V Solomon Nesakumar, IPS, Deputy...
What makes our everyday people exemplary? What do we not have common with all these exceptional people and those we are so used to...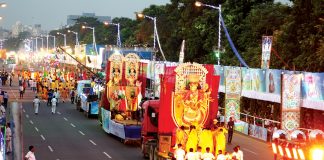 The biggest festival of Bengal received a grand salute at the historic Red Road of Kolkata, where as many as 68 of the city's...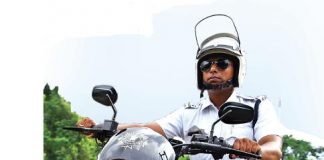 It has been 160 years of Kolkata Police's glorious journey, the oldest Commissionerate in the country, having an illustrious history of excellence in every...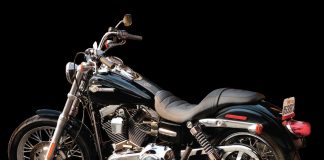 The speed demons are here. And so are the opinions. Ushering in an era of unprecedented momentum, the Kolkata Police has recently inducted brand...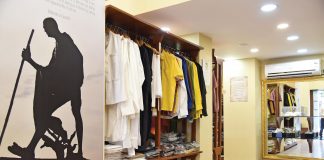 Mrityunjoy Bandyopadhyay, CEO of WBKVIB, speaks on garnering huge support for the dying art form and how, amid extreme difficulty, the Bengal government through Biswa...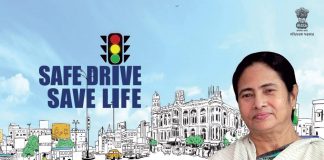 An emerging medical facility even a few years ago in the country, trauma care has come a long way in the last decade. With...
It's just about a fortnight to go before India hosts its first major FIFA tournament– the Under-17 World Cup and naturally the buzz around...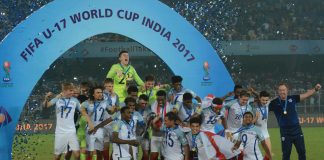 A new feather on the cap of Bengal as Kolkata successfully hosted one of the most prestigious events in the world of football. To...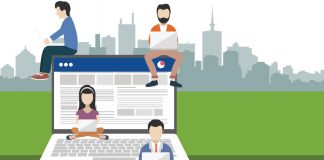 The nation is flooded with the mega wave of digitization and it is likely to grow manifold in the coming years, says a report tabled...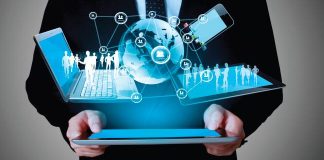 In India right now, one of the major policy objectives of the present Government is to achieve a 'Digital India'. Indians are being urged...
Two gentlemen and a lady, all in their late 30s, dressed impeccably in corporate attire were waiting at the Board Room in a Sector...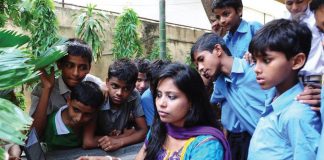 "Length of life should be measured not by the number of years but by the number of right actions." These famous words by Dutch...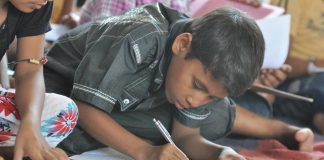 Nabadisha is an initiative taken up by Kolkata Police to care, protect and uplift the lesser privileged children of the city, especially the pavement...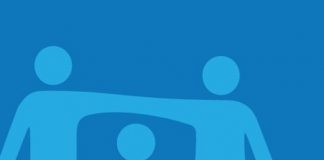 India is home to 19% of the world's children population and 40% of Indian children are vulnerable. They are subject to abuse, exploitation, deprivation...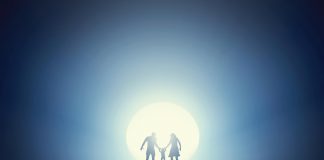 The killing of a seven-year-old inside a thriving Gurgaon school has raised several questions on the safety of our younger generation. The killing has...

Former India captain Mahendra Singh Dhoni visited PTS (Police Training School) recently and tried his hands on some of the most advanced weapons that...

For every lock, there is someone out there trying to pick it or break in. Information technology alone cannot provide us an absolute shield...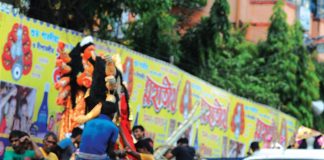 The Kolkata Police is integrally woven into the very fabric of the city, its lanes and bylanes, its culture and heritage, its bygones and...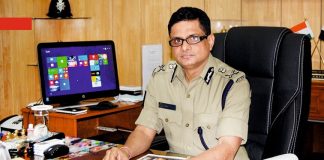 In drawing up day-to-day chores, it has become imperative these days that we have easy access to products that we need at the click...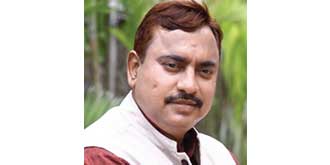 Steps like demonetization have not only changed the entire economic climate of the country but have also created a new digital economy. India's bonhomie...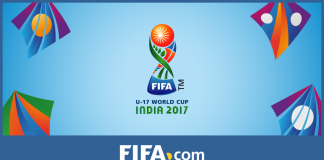 A flank of the Beleghata underpass will be thrown open to the public before the Under-17 FIFA World Cup final takes place in Kolkata...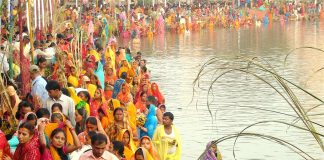 A meeting was held at Rabindra Sarovar attended by Soumitra Mohan, IAS, Additional Chief Secretary (Health), local Councillor Baishanna Chatterjee, OC Lake, officials and...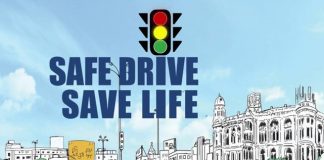 With so many accidents due to rash and negligent driving on our roads, the Government of West Bengal launched the 'Safe Drive Save Life'...
Alertness on duty at night paid off. A constable and a homeguard's quick response and their 4km-long chase on their patrolling motorbike led to...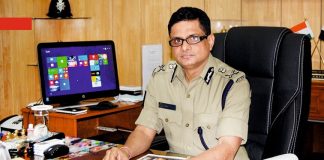 "April is the cruelest month", wrote T S Eliot about a hundred years back. Did he have, among other things, the Kolkata summer in...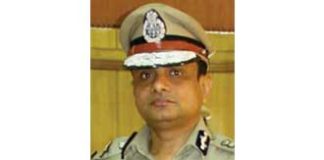 Dear Readers, Safety and security of the citizen is paramount importance to Kolkata Police. Its inclusive efforts for the set goal, in some cases inspire...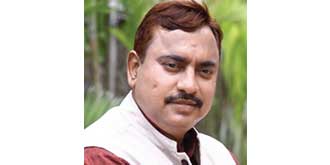 Dear Readers, A few decades ago Kolkata had a serene beauty as it was not bustling those days. However, the city is changing very fast...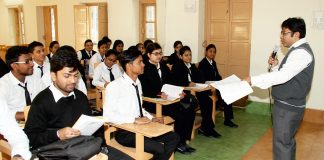 Kolkata Police Law Institute is a milestone in the history of Kolkata Police and it is unique because in no state perhaps there is...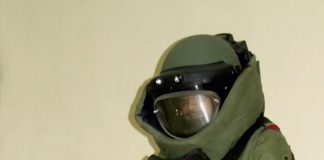 Imagine the scene from a James Bond's lm. Bond is coming forward, meeting a person and shaking hand with him. The person in order...
Kolkata Police has taken up an ambitious project– 'Jaago' in order to achieve the goal of 'Safe Drive, Save Life' campaign. The project has...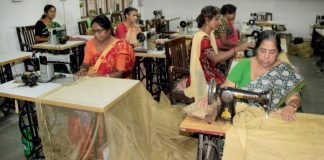 Kolkata Police has set up a welfare society to take care of essential requirements of the men in uniform to ensure that their social...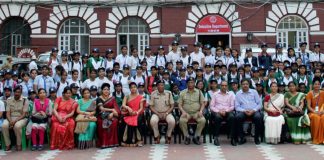 Students' interaction with police ofcials during a Sampark session at PTS and Lalbazar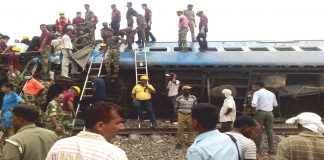 Kolkata Police has formed an elite force Disaster Management Group (DMG) in 2002 with men and ofcers from various units to meet any challenging...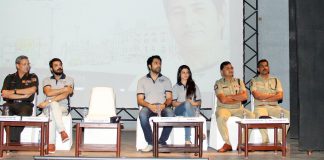 Snaps of Road Safety Week 2017 organised by Kolkata Police from 3 to 7 April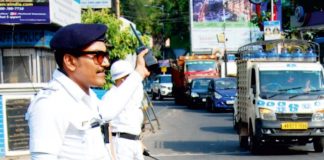 Garia-more, a major road connecting point by between Kolkata and South 24 Parganas, continues to be a headache for the Regent Park Trafc Guard...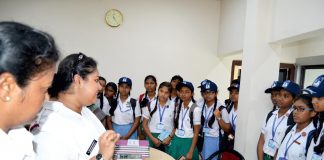 There are several community initiatives of Kolkata Police looked after by its Community Policing Wing. SAMPARK is one of them. Students' Assembly for Meaningful...
It is hard to believe that A-one city like Kolkata is having villages within its area. We are not talking about virtual presence. But...
Old age is said to be the second childhood of a person. The similarity between a child and an elderly person lies in their...

Case No. - 340 dated 17.09.2011 u/s 302/ 201 IPC of Burtolla Police Station They fell in love and it could have been a poetic...
The LASER was rst invented in the year 1960 by Theodore H Maiman. The term "laser" originated as an acronym for "Light Amplication by...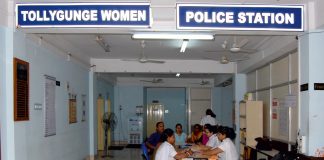 It is said that there is a woman behind every successful man. But how many of us do really believe this. The number is...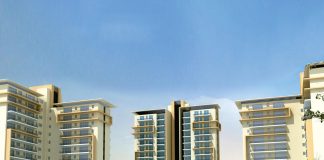 Almost every family in the world has its tales of fabulous real estate opportunities that were missed or ignored by one or other of...
Consumer awareness is about making the consumer aware of his/her rights. It is a marketing term which urges the consumer to be aware of...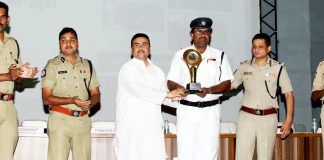 Prize distribution ceremony of Jaago Olympiad – a short lm competition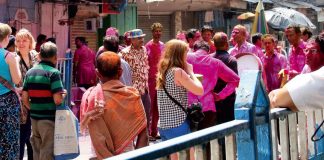 Holi being celebrated in the City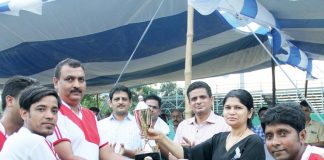 Glimpses of the Hockey Tournament held at Maidan

On a scale of 5, 5 being excellent and 1 being poor, the Protector asked a cross-section of people how they rate Kolkata Police...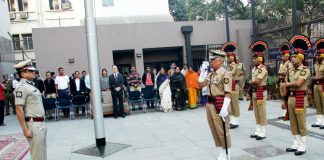 Commemoration Day - American Center Attack
Road accidents are causing serious concern with the steady increase in the vehicular trafc even as authorities have taken multi-pronged strategy to deal with...
Eid ul-Fitr is the time of forgiveness and thanking Allah for helping people to complete their spiritual fasting. The festival begins with morning prayers...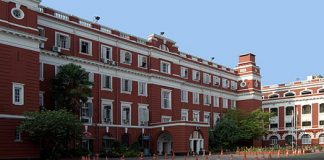 Another Division is about to come under the purview of Kolkata Police's jurisdiction as stated in a circular dated June 23, 2017. The new...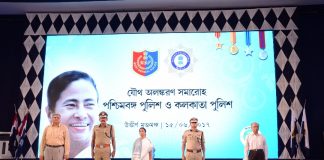 There are some jobs in our society which are quite thankless. One of them is the job of a policeman. He or She has...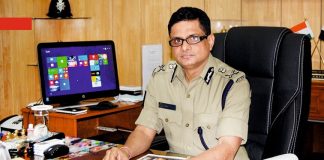 New  Year  is  the  harbinger  of new hopes and brings in fresh ideas, resolutions to make new moves and introspection for ensuring better tomorrows...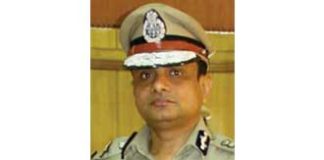 After hectic time with Durga Puja, Kali Puja, Diwali and Chhat Puja, Kolkatans have shifted to the soothing cultural arena, which has always been very...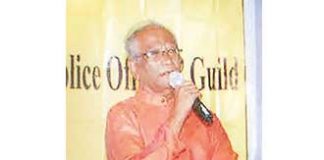 In the afternoon of this summer in sweltering heat, I was exiting from Tollygunge Post ofce, after collecting quarterly interest of deposits. At that...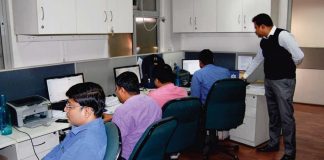 Internet is a boon for the present age, yet it brings some factors along with it which when not taken care of properly may...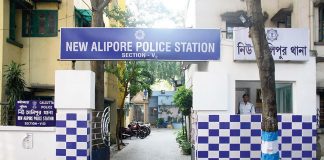 New Alipore in south Kolkata is one of the posh areas in the city. Naturally there has been a lack of so called Para...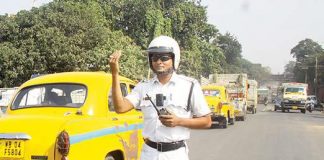 Presence of a large number of important commercial organizations including Kolkata Port, Headquarters of the South- Eastern Railway, Hindustan Lever, Britannia Industries, Braithwaite, ITC...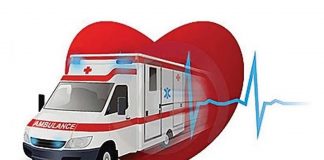 Rational thinking, commitment and devotion to duty worked wonder by saving three lives, creating a historic moment in the medical history in Kolkata. One...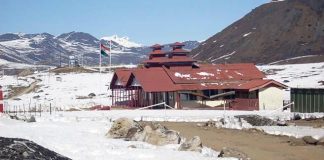 Art is a manifestation of emotion which people understand, admire and indulge. In some cases emotion is passed on to the younger generation. As...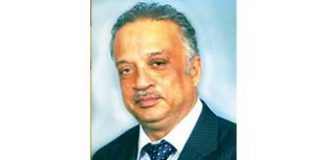 It is worrying yet true, that heart problems are becoming as commonplace , as to effect one in ve adults. The warning bells were...
Much of the data that used to be stored on paper, is now stored exclusively on hard drives so that it can be accessed...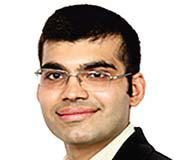 Terrorism  has  been  an  age-old phenomenon. Current day conditions have however turned terrorism into a much more international phenomenon. The hijacking of an Indian...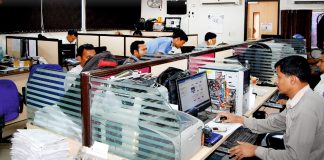 Smooth  trafc  movements  in any city depict its liveliness and Kolkata despite  limited  roads and all other odds has established its vivacity. It has...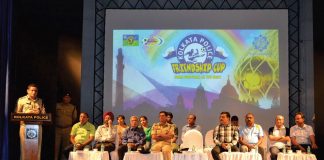 Kolkata is thriving with economic boom. Nevertheless, its society is riddled with many problems, and it is still carrying the burden of colonial legacy. Thus...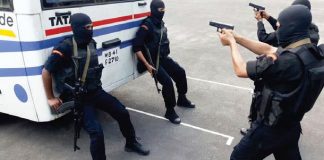 Kolkata Police has put emphasis on additional training infrastructure for the training of its personnel. Deputy Commissioner of Police, Combat Battalion Lt. Col Nevendera Singh...
Sherlock Homes, Feluda, Kiriti Roy and many others like them are not imaginary characters created by the authors. Even it is not that they are...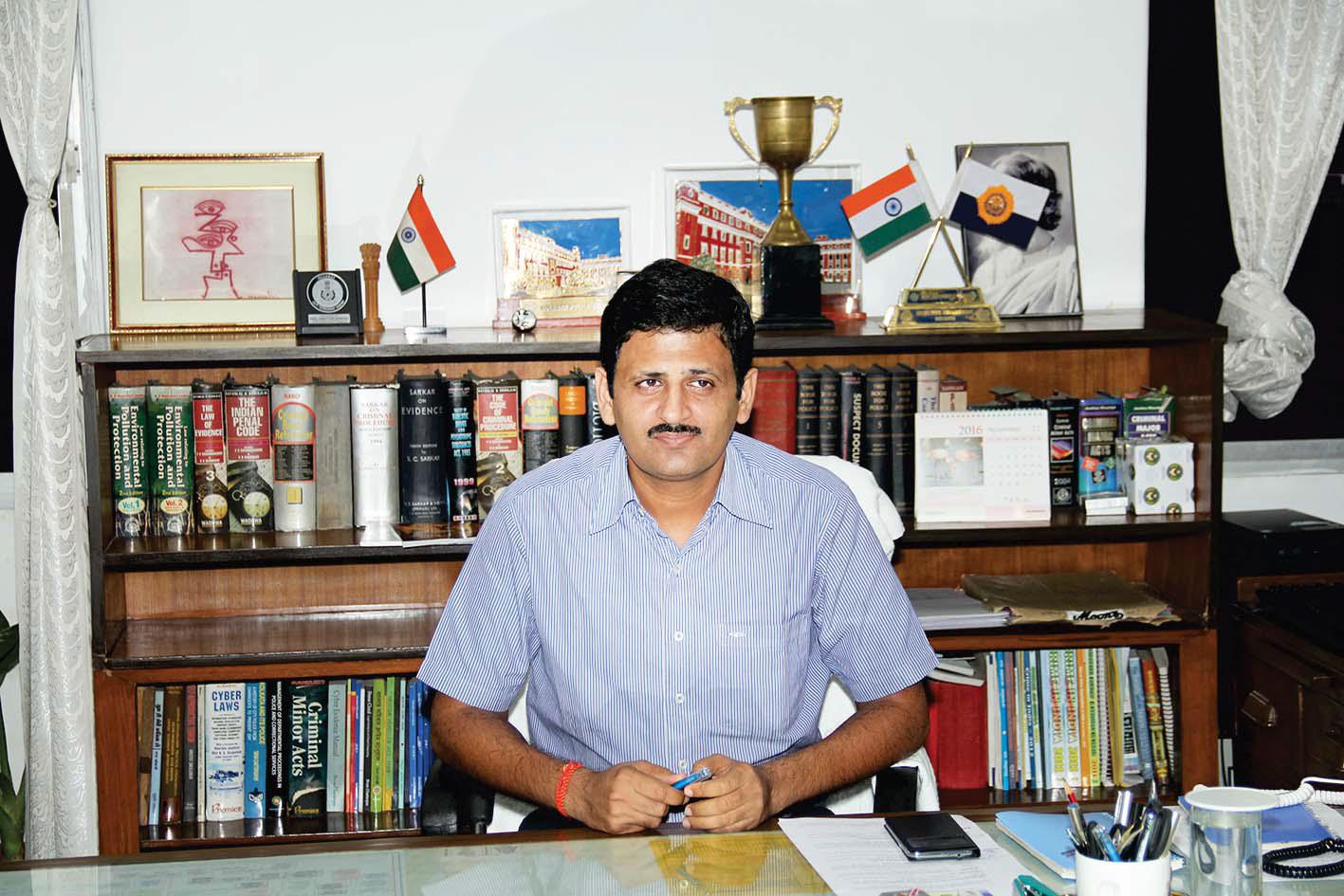 Joint Commissioner of Police (Crime) Vishal Garg shared his views and thoughts with our Asst. Editor Abhijit Chatterjee on the overall situation in this...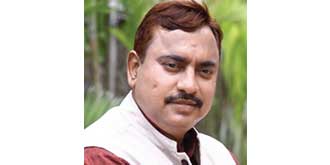 Dear Readers, Let me take this opportunity to wish you all a Happy and Prosperous 2017. Kolkata Police did a remarkable job in handling mega...