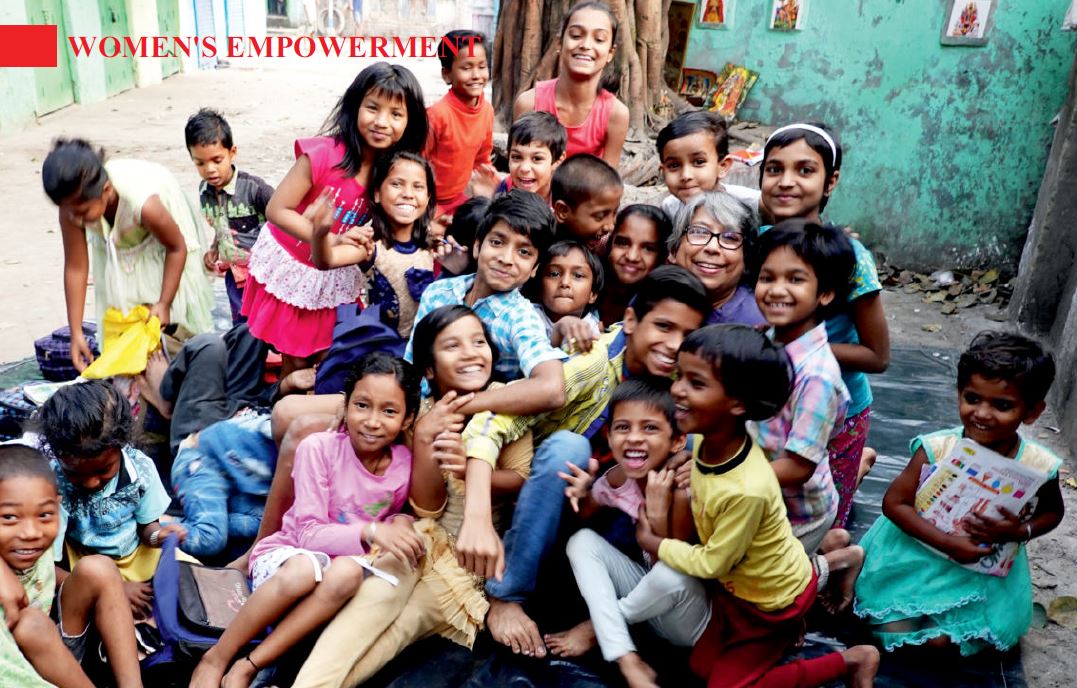 Dreams are a reality, if the dreamers have a little bit of support.
We can only see this case by case. People are not numbers. They are not statistics for impressive stories or the vastness of impact, which is easy to project in India. It's the feelings, emotions, inner struggles that matter. It's knowing a person and walking along with them, literally holding their hand that makes the difference. At Future Hope we have seen how this works.
Our girls are from broken homes, many abandoned by their families, or from dysfunctional families, yet through a process of education, mentoring and belief they become shining stars. Let us take some case studies to illustrate this point.
Saira lost her father at a very young age, when a bus ran over him. He had a small time job with a broker, just enough to pull through the family of six children and his wife. After his sudden death, Saira's mother, left behind with serious debilities, was hardly capable of looking after a big family. Three of the children came to Future Hope for education, two boys and a girl. While the boys showed exceptional talent in football, the girl was focussed on achieving a status that would forever lift her family out of poverty. She has just finished her bachelor's course in law, is about to join a lawyer's office in Delhi and preparing for the Civil Services Examinations. One day we may see her in a chair in Lalbazar, giving hope to millions of other girls who are living in our slums.
Anisha was born with cleft feet facing backwards. Her family thought it was a curse and hid her in the hut not letting the world know that such a child was there. Future Hope picked her up when she was three years old, did a series of surgeries on her till the age of nineteen with the help of some of the best orthopaedists and helped her complete her schooling. Today she can walk independently with her corrected feet and is a student of a top design college of India. I won't be surprised if one day, you or me, will be wearing a shirt designed by her from a leading textile manufacturer.
Suhani's mother was abandoned by her husband when he fell for another woman. Her uncle was the support for her mother, aunt and grandmother. Extreme hardship made him take his life. The three women and the girl were left to fend for themselves. Her mother did every job that came her way just to enable the four of them to subsist on the basics of rice, salt and a vegetable thrown in. The aunt got married and was frequently abused by her husband. The grandmother lived a life enveloped in perpetual fear. Suhani's mother made sure her daughter would always have education no matter what the level of struggle she would have to endure. Today she has a stable job and her efforts have been rewarded by the girl's outstanding performance in school. If one day your doctor tells you her name is Suhani, remember what she went through to get to where she is.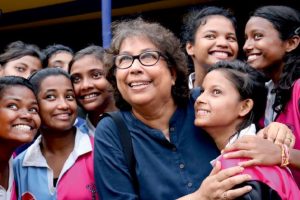 When I was growing up in the idealistic world of books and revolt, fed on a diet of Germaine Greer and Simone de Beauvoir, I campaigned for gender-neutral language always calling myself Ms, reproductive rights for women (including access to contraceptives and abortion), burning the bra and fight for equality. All these principles remain and they are of utmost importance but I now realise none of this is possible without a meaningful education that supports girls like Saira, Anisha, Suhani and so many others to realise their dreams as real human beings rather than names in a book or newspaper article which we like to read about but hardly ever stretch a hand towards.           
Sujata Sen is CEO of Future Hope www.futurehope.net