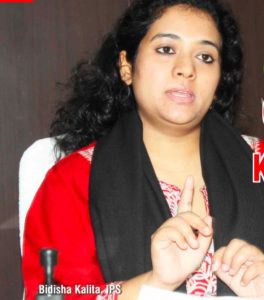 All over the world, there has been a paradigm change in the pattern of crime committed by the criminals. Statistically, cases of dacoity, snatching, burglary, robbery and other conventional crimes within the jurisdiction of Kolkata Police have decreased to a considerable extent. Call it crimes or criminals, the shift has been towards the digital domain, where the internet has opened a whole lot of possibilities for criminals. This has called for a renewed approach, requiring upskilling of the police personnel. Presently under the leadership of IPS Bidisha Kalita, the Deputy Commissioner of Police, Cyber Department at Lalbazar Headquarters, Kolkata Police is going through a massive overhaul in the greater interest of the netizens at large, ensuring cyber safety and care.
As far as the causes are concerned, lack of consciousness on part of the netizens play an important role, making them vulnerable to cyber-crime. Over the years, various cases have been registered where netizens with poor physical and system security have knowingly or unknowingly shared identification number and passwords, permitted unauthorised access from remote location to non-authorised persons. Added to that, viruses, malwares and abuse of legitimate access have been major causes of concern. "In many cases we have found that data files and listings are not being kept under proper security. To prevent cyber-crimes, there is an urgent need on part of the netizens to follow some do's and don'ts which can be vital in safeguarding against illegal and unauthorised breach of privacy. From bank frauds to impersonation of social media accounts – the challenge is tricky and needs cyber awareness at the earliest", said IPS Bidisha Kalita.
Bidisha Kalita has always been very focused in her approach as a dutiful IPS officer. In her earlier assignments as well, she showed admirable courage and commitment in nabbing criminals in challenging circumstances. In her own words, "When I joined the services, I was aware of the demands of the job. Honesty, integrity and efficiency are the three core pillars for any officer in the civil services and I will never compromise with these benchmarks." An engineer by qualification and a police officer by profession, Bidisha Kalita comes from a traditional civil servant family of Assam. As many of her compatriots and officers working under her are often surprised at her immaculate control over Bengali, the local vernacular language, she explains, "When I was at Udaynarayanpur in Howrah, I took it a point to read and understand petitions, complaints and demands raised by the local people. In three months, with the help of our team, I managed to have a good grip over the language, which has helped me a lot in serving the people in my capacity as an IPS."
At present, all the divisions of Kolkata Police have one cyber police station each and similarly, in the state, each district has got one cyber police station. Presently, there has been huge upgradation among the resources with thorough planning and strategy on part of the government. "Comprehensive digital training for the police officers are now being carried on at a much faster pace. Those who have been successfully dealing in cyber cases for long in the cyber stations and have successfully completed the basic training previously, are now pursuing advanced courses including the expertise to handle dark web, mobile forensics, memory forensics and more advanced perspectives in cryptocurrency, which has already been a cause of concern for India as a whole. The capacity building programmes for police in cyber and digital domains are encouraging and we are hopeful of success. In the coming days, Kolkata Police will be a model for police departments across the country in tackling cybercrime," added IPS Bidisha Kalita.
Cyber Sathi – Kolkata Police's 'firewall' against cyber-crime
In a bid to reinforce cyber security, the Kolkata Police is bringing Project Cyber Sathi, which will be a vital and timely addition to Kolkata's cyber defence. From each school, government and private, one person – teacher or staff will be trained by our Cyber Department. That individual will act as nodal officer for the institution and will later train all the stakeholders of the institution. This is how the Kolkata Police will guide and enlighten the common people right from the grassroots level in terms of cyber security. Already the department is finalising the content material for Cyber Sathi. In 2022, this will be integral to a mass level of awareness against all digital crimes committed. Schools will be awarded on the basis of the implementation of Project Cyber Sathi, creating a major impact.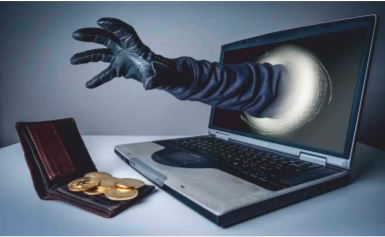 In this pandemic phase, over-dependence on the internet and smartphones have also directly pushed browsing traffic, digital vulnerability has also become manifold. "We have received various cases of zoom bombings. Added to that, instances of sexual harassment like morphing photos and videos and curating fake profiles in social media have been rampant. We have been proactive in taking steps against such offenders pretty faster than before", signed off IPS Bidisha Kalita.
There is no denying the fact that the Kolkata Police Cyber team has received accolades for outstanding work over the recent years. The situation becomes complicated when IP addresses of foreign locations are used or the servers are placed abroad. But things are changing and digital cooperation across all sectors is indeed helping to nab the criminals in quick time.
– Ranabir Bhattacharyya