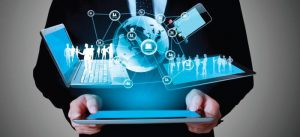 In India right now, one of the major policy objectives of the present Government is to achieve a 'Digital India'. Indians are being urged to enter the digital age, with IT being emphasized in every sector and aspect of life. The question arises as to how ready the judicial system in India is to enter the 'Digital Age'. The judicial system has always been slow to adapt and to undertake a massive reform such as digitization it would require a great deal of active participation from not only the courts but also the government. This article seeks to explore the possibility of digitization within the state of West Bengal.
What would be required for digitization of the judicial system?
For digitization of the system to be considered a success, a few things need to be in existence:
1) Easy access to case statusonline
2) Electronic copies of orders passed by various courts available
3) Records of police cases available online
4) e-registration of FIRs
5) e-filing of court cases
6) e-payment of stamp duty and court fees
For the purposes of this article, let us examine each of these aspects separately in terms of West Bengal.
Easy access to case status online
Access to case status online is one of the essential markers of digitization of the justice system. It is here that most litigants faced problems in earlier times. It is definitely desirable on the part of litigants to have easy access to their case status so that they aren't left at the mercy of their lawyers and lawyer's clerks to find out what is the present status of the case.
While the Calcutta High Court has effectively implemented the availabilityof case records in its website https://calcuttahighcourt.nic.in in the link to Case Status information provided by the National Informatics Centre, the performance of the district courts and lower courts leaves much to be desired on this front. NIC has created the website https://ecourts.gov.in to provide information of all the courts in the country, including the lower courts, as part of the 'Digital India' mission. What is found, though, is that the district courts and lower courts are lagging behind in digitizing their records. You may find case status of recent cases updated but go back even a little and you will find a message stating 'No Record Found', in essence confirming that much is left to be done in this regard.
In any event, as it stands today, access to case status online remains, at best, a difficult process.
Electronic copies of orders passed by various courts
Once again, this is something extremely crucial for litigants, since, in many instances, they aren't able to get hold of a copy of an order passed by the court in a timely manner. Again, while the Calcutta High Court has ensured easy availability of orders on its server, the district courts and lower courts perform abysmally in this regard. The orders of even those cases whose status may be obtained in the case status section of the e-courts website will be missing from the court orders section of the same website, for no good explanation. This clearly goes to show that while recently an effort might have been made to upload the case status in the lower courts, nothing has been done to upload court orders.
It must be noted here that part of the problem crops up also because even today, many judges in the district courts and lower courts persist in passing handwritten orders. Only on rare occasions will certain judges have a type written order passed and included in the case record and that too only when a substantial order has to be given, such as an order accepting or rejecting a petition. Handwritten orders are a bane of digitization and as long as this practice of handwritten orders prevails, digitization will remain a distant dream.
Records of police cases available online
The situation in this regard is worse despite the Hon'ble Supreme Court directing police to make details of FIRs available online. The West Bengal Police website does not even have a link to search FIRs, in complete disregard of the Apex Court's direction. The Kolkata Police website does marginally better in this regard, with a link on their website providing access to a search page for seeking out FIR details. One of the authors of this article, though, could not get access to an FIR of his client despite repeatedly entering the correct details. An error message stating 'Invalid Captcha' kept popping up while attempting to search, despite the author repeatedly entering the correct code. An ordinary person would doubtlessly find this process extremely daunting.
e-filing of court cases and e-payment of stamp duty and court fees
These two aspects are dealt with together as they are the furthest from implementation at this point. There has been no significant attempt made within the state to bring about e-filing and e-payment of court fees and stamp duty and this is one of the biggest hurdles to bring about digitization of the judicial system.
E-filing of cases would not only be of great convenience but would also have a tremendous beneficial impact on the environment. Tons and tons of paper are used up by our judicial system and without e-filing, there would be no way of getting around this problem of massive paper usage.
As it stands now, however, the infrastructure to implement e-filing simply does not exist. There has to be a system in place which allows e-filing to take place smoothly and as we have just found, even the basic things like case status and orders are not easily available. When these are absent, it is afar-fetched dream to think e-filing could take place.
Our courts need to be pro-active in ushering in the 'Digital Age' and then only will there be a smooth transition to a wholly electronic system, without papers and manual searches. Without the courts' active involvement in the process, it will be impossible to bring about digitization of the judicial system.
Adv. Devajyoti Bhattacharya