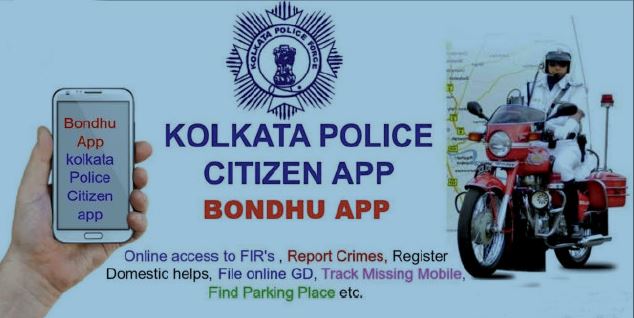 With some new features, the Kolkata police launched its revamped 'Bondhu' app. Having better user interface with the 'PANIC' button, it will help elderly and women, and alert policemen in case of emergency.
The app was re-launched with a host of new features in December last year by Commissioner of Police Anuj  Sharma as a Christmas gift for the citizens of Kolkata.
Women facing harassment on-road and elderly in need of immediate medical help can reach out to Kolkata police for assistance through this app.
When the panic button is pressed, it triggers a call to the Dial 100 helpline of Kolkata police and sends the person's location details to two emergency contacts that have been chosen by the user in the app. This 'Bondhu' app has been created by the Kolkata Police's own developers. Being user-friendly, this app has got over 50K downloads from Google Play Store and presently there are 43,103 active users of this app. It can b easily installed in android based phones from Google Play.
Apart from many important features of this citizen app, the panic button feature will help a lot of women and elderly people. Through this app, a person, who is in distress, can send an alert to two persons who have been added to it and also to the police. The message helps in identifying the location of the needy person through GPRS and help are delivered swiftly.

With these features, this app will help curb crime against women and senior citizens of this city. Besides, the panic button feature, which is helpful for women and elderly people, other important features include downloading post mortem report, police final report, details of pending traffic violations, the status of lost mobile phone, online access and downloading option of FIR, online registration of 'Pronam' for senior citizens, online application for police clearance certificate, registration of  information about tenants,  reporting any incident of crime. This app also helps in finding nearby available parking slots, and direction to the slot for parking. One can register the details of tenants, driver, domestic help through this app. If anyone wants to extend voluntary services like blood donation or other community services, they can register through this app.
By Mohammad Asif