Mohammad Asif
The Royal Calcutta Golf Club is one of the oldest golf clubs outside the United Kingdom.
Located in South Kolkata, Golf Green police station derives its name from the adjacent famous golf club.
Located at Southern side of Prince Anwar Shah Road near Dhaka Kalibari, it primarily covers wards 94 and 95 of Kolkata Municipal Corporation comprising areas of Golf Green, Golf Garden, Azadgarh, Samajgarh, Gandhi Colony, Aswininagar, Tilak Nagar, Arabinda Nagar, Bijaygarh, Bikaramgarh, R.P. Colony, Kalabagan, Hoglapara, Barobagan, Hindustan Pally and Jubilee Park.
The police station is unique in the sense that three DC's office of Kolkata Police are situated under the jurisdiction of this PS.
These divisions are: DC South Suburban division, DC South West Division and DC Traffic South.
Golf Green police station was created by bifurcating Jadavpur police station on February 22, 2021. Youth Affairs, Sports and PWD Minister Shri Aroop Biswas had inaugurated the Golf Green police station in presence of Commissioner of Kolkata Police, Shri Soumen Mitra IPS. It's the 80th divisional police station in the city and ninth in the South Suburban Division.
It is the only police station having a lift facility.
Many important offices such as Doordarshan Bhawan, Bharat Petroleum Bhawan, C.T.C., DC SSD office, DC SWD office, D.C. T.P (South) office, M.R. Bangur Hospital and M.R Bangur Super Speciality Hospital and Bijoygarh Jyotish Ray College are located in the area.
In addition, South 24 Parganas district hospital, MR Bangur Hospital, Navina Cinema Hall, Azadgarh Bazar and three daily markets including KIT markets also come under the jurisdiction of Golf green police station.
It also has nine slums known as Pipe Bustee, Mothertala Bustee, Jhoro Bustee, Jhilmil Bustee, Kalabagan, Khash Mahal, Borobagan, Hoglapara Bustee and Hatat Bustee.
Undeterred by the slums, top film and sports personalities, doctors, engineers, professors also live in the area.
Having come from different regions, noted people have also built their homes and settled in the area.
With a sizable number of elderly people residing in this zone as their children live abroad, clamping down on stray incidents of thefts has been a challenge for the police.

To serve the senior citizens and protect them from cybercrimes or ATM frauds, the entire police force maintains close contact with them and responds to their urgent calls.
Presently, a large number of senior citizens live under the Golf Green police station and around 434 of them are registered under 'Pronam' scheme.
The police provide them with medicines, food and all kinds of medical assistance whenever required.
Recently, the police helped them in reaching the COVID-19 vaccination centres. Whenever they face power cuts, or need a plumber or mason, the policemen come forward with their helping hand.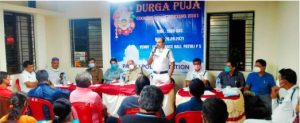 Elderly are also contacted over the phone to enquire about their health and medication.
A special team led by inspectors or sub-inspectors, including women police keeps in touch with senior citizens.
In fact, police extend round- the-clock help to the needy.
Amidst the COVID pandemic, organising Durga Puja while adhering to the directives of the honourable High Court, was also a big challenge.
There are a total of 52 Community Durga Puja under this police station which are visited by thousands of devotees.
Some of the famous Durga Puja pandals are: Golf Green Sarodutsav Puja committee and Netaji Jatiya Seba Dal. Sincere efforts were made to follow the COVID guidelines of the Honorable High Court.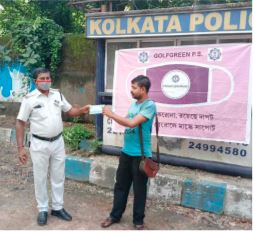 Blessed with greenery, two wards of KMC fall under Golf Green area. The total area under the police station is approximately 2.725 sq.km and presently population is approximately 85,500.
The literacy rate in ward number 94 is 89.11% while in ward number 95 is 95.61% as per the 2011 census of India.
Probably, this symbolises the uniqueness of Golf Green where business and intelligentsia have prospered and are living in a peaceful environment for decades. Apart from these, big and historic clubs, schools and colleges and film studios are also located in this area.
With such socio-economic and cultural diversity, Golf Green symbolises a wide spectrum of prestigious housing complexes and poor slums.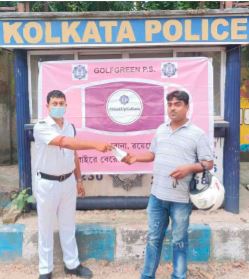 During the pandemic, the cops of this P.S. distributed food grains as well as cooked food amongst slum dwellers and also masks and sanitizers.
Abhijit Mondal, officer in charge of Golf Green Police station is an energetic and an upright police officer.
After completing his BSc (Hons), he joined Kolkata Police and was first posted as a Sub-Inspector at the Detective Department of Lalbazar. He joined Golf Green police station as Officer-in-charge after inauguration on February 22, 2021.
Rather than keeping himself confined to the drawing board, he always prefers taking challenges head on. Recently, he received a token of appreciation from Jogesh Chandra Choudhury, Law College Students' Union, for his service.
With a daily stream of commuters coming to the locality for work, the area witnesses a daily footfall of thousands. There are two flim studios, Rajlaxmi and Indrapuri studio.
From uber rich to extremely poor or those living in sky-rise buildings to slums, the police station serves them all.
Policemen have to regularly deal with petty problems like car parking, petty disputes, and brawl for keeping goods in a common space. It's a multilingual society with people speaking Bengali, English, Hindi, Urdu and Marwari languages live here.
The problem of the bustee area is overcrowding and high-density of population which gets submerged during rains. Golf Green police personnel work as a team maintaining constant vigil with meticulous planning, and strong bonding with the local people.
Round-the-clock patrolling helps in keeping an eye on crime.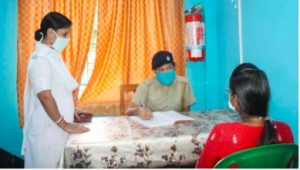 Recently, Golf Green police station proved its skill in detecting and nabbing criminals in a sensational case. A case was registered by Palash Saha (46), New Bikramgarh, Flat no-CI, 2nd floor on March 9, 2021 under section 379 IPC as some unknown miscreants had stolen one carton of Philips sockets and two coils of 4.0 mm finolex wire worth around Rs15,000 from the complainant's godown, situated at PGH Shah Road Kolkata -32. During investigation one S K Haider was arrested and the entire booty was recovered.
In another case, one Snigdha Ganguly of Bijoygarh alleged that some unknown miscreants had stolen one Lenovo laptop, from her house situated at Bijoygarh on March 18, 2021. During investigation, one Sanjoy Nath was arrested and the laptop was recovered from his possession.
The Golf Green police team also did a great job in conducting peaceful polls.
One of the most important assembly constituencies, Tollygunge, falls under the Golf Green police station.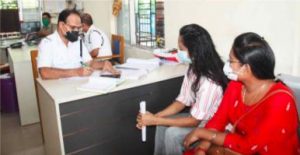 Abhijit Mondal, officer in charge of Golf Green Police station said: "After four days of inauguration of the Police station, election for the West Bengal Legislative Assembly, 2021 was announced. A major challenge for us was to conduct the election process peacefully and I, being the officer-in-charge, had a great responsibility on my shoulders. But along with the valiant officers and force who joined from different units, passed the election process peacefully."