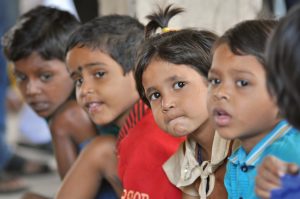 Nabadisha is an initiative taken up by Kolkata Police to care, protect and uplift the lesser privileged children of the city, especially the pavement dwellers. Kolkata Police's Nabadisha was started in 1997 with 11 centres and has come a long way since then with 42 centres at 39 Police Stations with a total strength of over 3,000 children presently.
Students receive free education, food and health check-ups every month. Those who come to these informal schools are either illiterate or are dropouts. These kids here receive education up to a certain level and when they become competent enough, they are encouraged to join the mainstream and sent to local, formal government schools. Every year, around 500 children are enrolled in this programme through its 42 centres.
This is an educational and healthcare programme for the vulnerable children on the streets of Kolkata. It is a catalytic force that brings together the police, children, their parents and other members of the community, local NGOs, volunteers, corporate sectors— to work together in the best interest of the city's street children.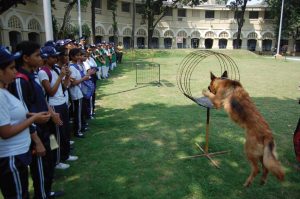 This has been one of the most highly acclaimed endeavors of Kolkata Police in the field of Community Policing in recent times and has become a model to be emulated by all other police forces in the country. This project has also been accredited with appreciation and acclaim by international agencies like the UNICEF.
Health and personal hygiene is the other important aspect of this project. Monthly health camps are organized for these children for different ailments. Medicines are provided and surgery conducted if and when required. Each of these children has their individual health cards as well. Sports and fine arts are an integral part of their curriculum. They are encouraged and taught to take part in various activities of sports and cultural field.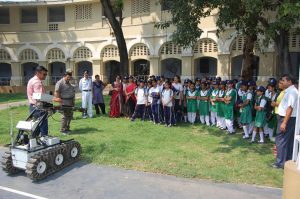 Nabadisha's children carry the message of hygiene, education, discipline and confidence to their parents, who are among the most vulnerable sections of society who carry deep mistrust for the police fraternity as a whole.
Counseling, training and awareness campaigns, crisis intervention, residential home care for high-risk children, theatre workshops, child advocacy and interactions with parents are also the characteristics of this great initiative.
By Our Correspondent