India is home to 19% of the world's children population and 40% of Indian children are vulnerable. They are subject to abuse, exploitation, deprivation and neglect.
To counter the challenges posed by such social evils, Integrated Child Protection Scheme (ICPS) has been introduced in India as well as in West Bengal to create a protective environment for children and a child safety net. The cardinal principles of ICPS are two-pronged —Protection of Child Rights and ensuring the best interest of children.
ICPS is a Government and Civil Society partnership programme and purports to address all facets of child vulnerabilities. At the crux of the ICPS lies the Juvenile Justice (Care & Protection of Children) Act 2015 which determines the pathway of child protection.
In order to achieve the objectives enshrined in the dictum of Child Rights and Child Protection, the services of statutory support structures are essential. While the Child Welfare Committee has a pivotal role in ensuring welfare and rehabilitation of children in need of care and protection, the Juvenile Justice Board is expected to mainstream children in conflict with the law. Special Juvenile Police Unit and Anti Human Trafficking Units are to be set up in every district to deal with children in distress. In addition to that, District Child Protection Units (DCPU) should gear up to face the challenges of child rights violation, exploitation of a child in any form, child marriage, child trafficking, school dropouts and the like.
The role of the DCPU is to coordinate with all stakeholders and try to converge all services to have a profoundly tangible impact on the lives of children. The District Legal Services Authority (DLSA) is a very important stakeholder in the war against child vulnerabilities. Legal support is very much essential to free children from the shackles of law. Para legal volunteers recruited by DLSA may be considered as front line warriors to fight the menace. Moreover, the victim compensation scheme is mooted and routed through DLSA.
If we want to effectively deliver services for the welfare of children, a band of grassroot level workers is to be formed who will constantly thrive to assess and map child vulnerabilities in every nook and corner and come up with a well-thought plan to address the issues.
In this endeavour, Child Protection Committees (CPCs) are being formed in all blocks/villages/wards. In Kolkata, Ward Level Child Protection Committees (WLCPC) has been constituted in almost all the wards and induction training is being imparted to the functionaries of the committees to equip them with the technical expertise in the field of child protection. The Child Welfare Police Officers of the stations have a great role to play here.
Adoption is also a subject to reckon with in the backdrop of recent developments in the illegal practice of the same. A very intensive awareness campaign needs to be launched to apprise everyone that adoption is a purely an online system (through www.cara.nic.in) based on the provisions reflected in Adoption Regulations-2017 framed by Central Adoption Resource Authority. The CWCs play a very important role in declaring any orphan, abandoned and surrendered (OAS) child legally free for adoption. People, especially the hospital and nursing home authorities should be sensitised about their role when OAS children are received by them. In any case, CWC has to be informed within 24 hours.
In Kolkata, there are 15 open shelters funded by the government and these shelters function as temporary stays for all street children with all supports such as nutrition, education, medication etc.
The greatest menace in society regarding children is human trafficking. For this, the state government has introduced the State Plan of Action to combat human trafficking of women and children. We need to evolve a mechanism for ensuring rescue, restoration, rehabilitation and integration of trafficked victims and support the West Bengal Task Force in delivering services. Child Welfare Police Officers (CWPOs) with the help of Child Protection Committees may be the driving force in our effort to prevent human trafficking, for which, massive awareness and surveillance are required in this respect.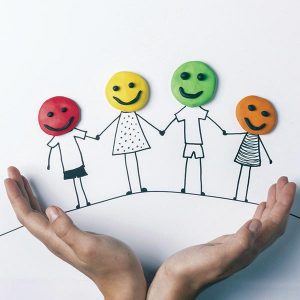 Kolkata Police always work in tandem with all stakeholders to ensure Child Protection and always rise to the occasion in case of preventing child vulnerabilities. Training of all CWPOs of all 69 police stations in Kolkata has been organised to sensitise them about ICPS, Rules/Acts related to a child among other important aspects. A very effective initiative has been taken to make child-friendly corners in police stations. Some of the police stations which already have Child Friendly Corners are Tollygunge, Ultadanga and Karaya.
Track the Missing Child Portal is another exemplary initiative of the state government to rescue and restore missing and runaway children. Most of the CWPOs of Kolkata and districts have been given hand-holding training on Track Child portal and its efficacy to find out missing children.
Keeping the best for the last, the world famous scheme of Kanyashree, adopted and implemented by the Government of West Bengal, has won the UN award for best public service programme in the Asia-Pacific group. This scheme has been very popular in West Bengal and has inculcated a massive breakthrough in the fight against early marriage and human trafficking.
It may also be mentioned that during Durga Puja, a quick response team especially works for rescue and restoration of missing children/distressed women/elderly persons. "Bandhu Kolkata" is a joint initiative of the Department of Women & Child Development and Social Welfare and Kolkata Police. Some of the stakeholders are CWC Kolkata, Hive India, All Bengal Women's Union, Medical Bank, CINI-Childline and IR Foundation and Airtel who have extended their support for better service to the community.
A brief introduction to Bandhu Kolkata: Eight well-decorated cars move in eight divisions of Kolkata Police which covers the entire city. Even three outlets are being set up in three major locations of Kolkata. Bandhu Kolkata is ready with medical first-aid boxes, umbrellas, sanitary napkins, chocolates, biscuits, glucose and wheelchairs (in the outlets). Airtel has provided a special number 9002999999 which will remain fully activated from Sasthi 4pm to Dashami early morning and all calls would be routed to the Missing Persons Squad, Lalbazar. The community is now well aware of Bandhu Kolkata as they get to hear the awareness audio in big puja pandals to avoid any unwanted incidents in KMC areas.
So enjoy pandal-hopping fearlessly. All you need to remember are the Emergency numbers: 100,1098, 1091 and 9002999999 (Sasthi to Dashami morning).
Rupashree Roy is founder hony. General Secretary of I.R. Foundation which closely work in collaboration with the Government.