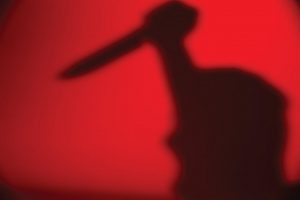 The killing of a seven-year-old inside a thriving Gurgaon school has raised several questions on the safety of our younger generation. The killing has brought out several skeletons from the closet and has put the law and order and education system under scanner.
A REACTIVE NATION:
As a nation, India loves to follow a reactive culture and create special high-level committees to cork the aftermath of a grave incident like this one. In this case, the accused has been nabbed by cops and the state government organically rolled out some strong directives to stall the further snowballing of the Ryan International School episode.
STARING AT A WAVERING FUTURE:
Several experts believe that the problem is larger than what we expect and it has spiraled into a mega monster and it has slowly but steadily crawled into our bedrooms and endangered the lives of millions of children who are the future of this country. Child abuse is a reality in India which is constantly threatening the lives of millions of young adults of the nation. The constant apathy of society and lukewarm response to most of the cases has locked away these untold horror stories in the dusty attics of childhood, mostly uncleaned and untouched.
Several studies have recorded some startling facts from cases of child abuse. One of every two children in India is sexually abused and most of these incidents get lost in the darkness. In more than 50 percent cases, the victims are boys. In most of the incidents, the abuser is a close family member or an acquaintance of the abused. Experts who are working with victims of child abuse believe: "A new trend has been detected in cases of child abuse. The abuser after committing the crime tries to flush out all the evidence and hence killing happens," says Ratnaboli Roy, a Kolkata-based psychiatrist.
"Fear of law and police often lead the offender towards a bigger or lethal offence. To stop this fatal trend, civil society and parents have to play a broader role. Most parents still live in denial mode and dismiss these incidents without handling it with proper care," she adds.
THE PROMISED LAND: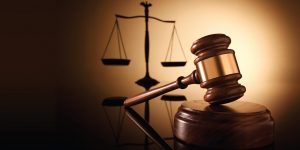 Though the cases of child abuse are soaring across the nation, the only ray of hope is that this offence can be shielded with proper precaution and awareness. Parents, law enforcement agencies, schools have to play a bigger role to tame this malice. A transparent communication system must be established between young adults and society to keep paedophiles at bay. A proper knowledge about body parts and inappropriate touching has to be imparted to create a robust barrier between a child and his or her abuser, assure experts.
One of the founder members of RACSHA, Shreemoyee Sen, an organisation formed to aid victims of child abuse says: "We are still fighting with an invisible enemy as there are proper statistics available with the government which could gauge the gravity of this crime. In urban India, few cases are reported but the condition in rural India is still extremely grim, as most of the cases are crushed by ignorance." Taboo about sex is another big hindrance which is pushing more and more children towards an impending danger and tearing them emotionally and physically, reveals a research. It further divulges that most children do know how to respect elders but they hardly have the adequate knowledge to understand any abnormal behaviour of an adult member. Social observers think that we as a society are failing our future citizens strangling them in futile social values and rattling their precious childhood.
BENGAL: SETTING A NEW HORIZON FOR CHILD SAFETY
As per the last report tabled by the Ministry of Women and Child Development in 2007, more than 150 million boys and 73 million boys under the age of 18 have been subjected to different kinds of sexual violence. The report also suggested that children within the age group 5-12 are more vulnerable to abuse and exploitation. As per the report, a girl child is an easy prey of humiliation and comparison. Though in the last few years, projects like Kanyashree conceptualized by the Chief Minister of Bengal has elevated several girls from the social and economic dilemma in the state. The scheme has incentivized girls for continuing education for a longer period of time and complete secondary or higher secondary education or equivalent in technical or vocational streams and gave them a better footing in both the economic and social spheres. The project has fetched applauding results by reducing child marriages, early pregnancies by minimizing child deaths, says a report. The project is appreciated globally as it secured first Place in UNPSA Award 2017.
THE WAY AHEAD: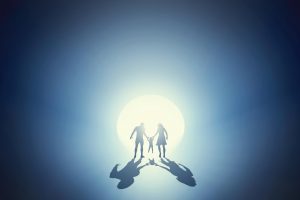 The proper socio-legal skeleton should be placed to combat this rising national issue. The cops and community must work hand in hand to build a proper ecosystem to save the young members of society, believe experts. Over the years, Kolkata Police has initiated several steps to protect the future citizens. Several new and advanced tools are in place to keep our little ones away from the clutches of these predators.
Talking about a more practical and technological approach towards solving this issue, Jaideep Chakrabarti, the Director of Future Netwings, a Network Services and Support Organization, shades some light over a few solutions. "Typically, what has existed popularly till now is RFID (Radio-Frequency Identification)," he said before continuing: "But as you know, RFID tags will only work in the door zone. It doesn't work outside." However, keeping the limited abilities of the Radio Frequency Identification in mind, Chakrabarti provided insights into two alternative solutions to keep children safe and away from any repulsive situation.
"Another solution can be video analytics. You can have cameras and you can monitor what is happening." However, the expert also poured insight into how time consuming and inefficient this particular strategy can be and opted to talk about another of his two solutions.
"What works on all accounts is beacons," he said before adding: "The cost of the beacons are quite reasonable." The Director also throws light over the usefulness of the implementation of beacons. "It can give you a Google map like tracking so everybody who has a tag can be tracked on a real time basis," he went on. Chakrabarti also revealed that by using these newest technologies, even parents would be able to track their children by an app, automatically lowering the crime rate towards children in the process.
By Our Correspondent