Loneliness has become a bane for modern society. Though nobody wants to live alone, circumstances force them to live a solitary and secluded life. A huge paradigm shift has shaken the basic structure of the joint family. With urbanization and breaking of the old joint family bonds, elders find themselves left out in this rat race.
As people grow older, they need more care as they become weak both physically and mentally. But, in reality, there is none around to look after them. Not even a person around to ask them courteously, how do they feel? What do they want? Moved by their neglect, we decided to do something for them in 2010.
The idea of 'Pronam' actually took birth in this context. To reach out to senior citizens of Kolkata and address their safety and security concerns, health and legal issues, we decided to do something for them who have actually spent all their life to secure our future. The then police commissioner, Gautam Mohan Chakraborty, and socialite Sandeep Bhutoria took a lead in this regard and suggested us to do something to keep our senior citizens safe.
Our NGO, The Bengal in association with Kolkata Police started the groundwork. Apart from Kolkata, I have visited many cities of India and foreign countries but, I have rarely come across the huma­ne face of the men in uniform. The only exception is Kolkata Police where cops are not only a disciplined force but also have a caring nature.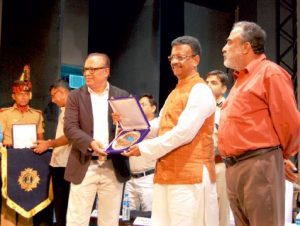 While working for 'Pronam', we wanted to reach out to people by projecting the compassionate face of the police. In the initial days, noted citizens like Jyoti Basu, Sova Sen, Krishna Bose, Suchitra Sen, Mrinal Sen, P.K Banerjee, Akhtar Ali, Gurbux Singh, Tushar Kanti Talukdar were among the prominent members of Pronam. Popular Bengali Literati Sunil Gangopadhyay was our first president and Nabaneeta Dev Sen was also attached with the organization. Eminent personalities like Jogen Chowdhury, Bickram Ghosh are also attached to this endeavor. Now, the activity of Pronam has spread over the nine divisions of Kolkata Police. We have two offices in Ballyganj and Tollyganj. In our Ballyganj office, there is a 24X7 helpline number for giving help to the needy. In Ballyganj, our administrative officer Sukla Taraphder is very active.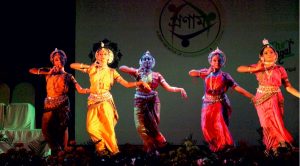 Kolkata Police Commissioner Anuj Sharma is very enthusiastic about Pronam. His innovative approach towards community policing is a shot in the arm for us. And I believe, this is going to bring a lot of change in policing.
Every police station now has a dedicated officer for Pronam who regularly keeps in touch with the members. Cultural programmes and literary activities are promoted in all the divisions through Pronam. Members pen stories, poems, and articles in magazines. They often take part in cultural programmes. On behalf of Pronam, we had arranged pandal visits for elders which they enjoyed a lot. There are specific WhatsApp groups in which they can share necessary information. This increases connectivity and creates a bond among aged people. Initially, we had close to 1,000 members. But as the service grew, the number of members has increased manifold. Even places beyond Kolkata are looking for similar initiatives. Currently, the registered members of 'Pronam' are 17,636 and the existing members are 15,102. Both online and offline registration facilities are available. We are expecting membership to grow up to 18,000 this year.
Even my phone number is with the Pronam members. I get phone calls even late at night. Senior citizens are very much part of our society, they need to speak and express themselves freely. Their experience and observations can be used for the betterment of society. Pronam is extending this inclusive approach to the society. Recently, Kolkata Police has started preparing an area-specific database of senior citizens which include their close relatives, multiple contacts and database of domestic helps. We are also arranging special sessions on smartphone use for them so that they can share information about their whereabouts with nearest relatives and police. These workshops are proving very helpful. We need to develop some GPS oriented technology that can work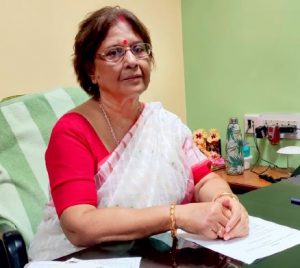 as a panic button for elders. Pronam is a tribute to our citizens. Our seniors who have taken pains to ensure our better tomorrow, definitely deserve more respect from us. Kolkata Police and our organization The Bengal will be there to take care of our senior citizens. As I love Kolkata, so do I love Kolkata Police. Some of my films also include different characters associated with the police. Indeed there are some real-life inspirations to pen those reel-life characters.