Joint Commissioner of Police (Orgn.), Mrs Neeloo Sherpa (Chakraborty), IPS, shares the initiatives taken by the Kolkata Police for the safety of women in an exclusive interview with Mohammad Asif, Assistant editor of Protector magazine.
Women constitute more than 40% of the total population of West Bengal as well as of Kolkata. They play a very important role in every field. Proper development of society is not possible if a large section of the population is afraid of venturing out in the streets. Is there any law or any initiative on the part of Kolkata Police to boost their confidence and keep them safe?
To build the confidence of women at workplace there is the Sexual Harassment of Women at Workplace (Prevention, Prohibition and Redressal) Act, 2013 Act which has been passed to ensure that women are protected against any forms of sexual harassment at their workplaces, be it in public or private. The employer is vested with certain obligations in this Act, to give a sense of security to the women at their workplace. Therefore, all women should know this Act. The Kolkata Police, being the nodal officer, checks from time to time to ensure that all organisations within our jurisdiction have set up the Internal Complaints Committee(ICC), which is mandatory.
We have also formed a District Level Complaint Committee for those women who are not satisfied with the ICC. We also create awareness drives for women employees of various institutions and organisations so that they know their rights and whom and how to approach in case of any harassment.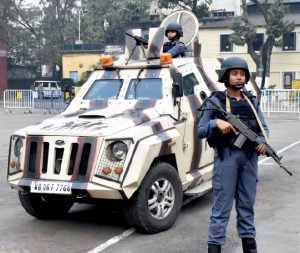 How do you assist women in distress while they are travelling by road in Kolkata?
For travelling women, in case they face harassment, they can always dial 100, or the Women Helpline 1091 which is toll free. They can also download the Bondhu app on their mobile which has a PANIC button. We also have the all women Shakti vehicle which moves in sensitive areas at night to prevent crime against women.
Do you have any plan to use social media platforms for launching an awareness campaign for showing proper respect to women?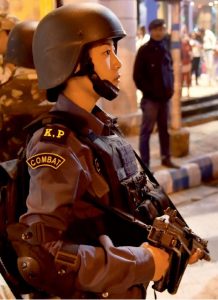 Most gender sensitisation projects are focused on women, about telling them what they should do and what not to do. So a need was felt to include men also in the gender sensitization project. 'Respect Women' is a project born out of that desire and is directed at young men, young adolescent boys studying in schools. We feel that talking to children at this stage of their lives is the best way to address gender issues. The focus will be on making them sensitive to gender justice and equality and to stop violence against girls. The project is to be rolled out shortly and will be campaigned extensively on all platforms.
How do you deal with workplace violence and family violence against women?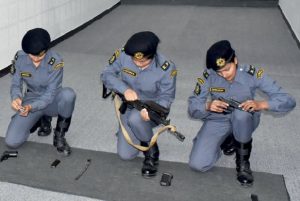 For cases of domestic violence against women, we have the Women Grievance Cell. Also we have eight Women Police Stations in the Divisions where women can approach for their grievance, besides also having the option to approach any local police station. We also have a family counseling cell in case the victim so desires.
Do you have any programme to curb obscene advertisements against women on the streets of Kolkata?
The local police station and the anti-human trafficking unit take appropriate steps in this matter.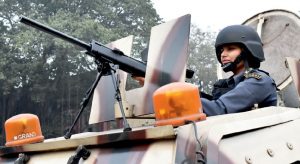 What prompted you to choose a police job?
It was a challenge and my desire to do something out of the ordinary made me choose this profession and also the fact that I could make a positive impact in the lives of others.
Could you share any incident in which a needy woman was rescued by the timely intervention of police?
There are several such instances which I have come across after working for so many years in this department. It's difficult to just mention one. I have supervised the rescue of several trafficked victims, even minor girl children.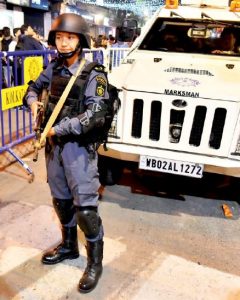 Would you like to highlight any initiative of Kolkata Police taken for the safety of women?
We have launched a woman's self-defence workshop called Tejaswini, which is a unique initiative of Kolkata Police. The workshop aims at building basic self-defence skills of women through training in martial arts that are crucial for their personal safety and these techniques can be used to keep them safe in any unpleasant situation in public places and on public transport.