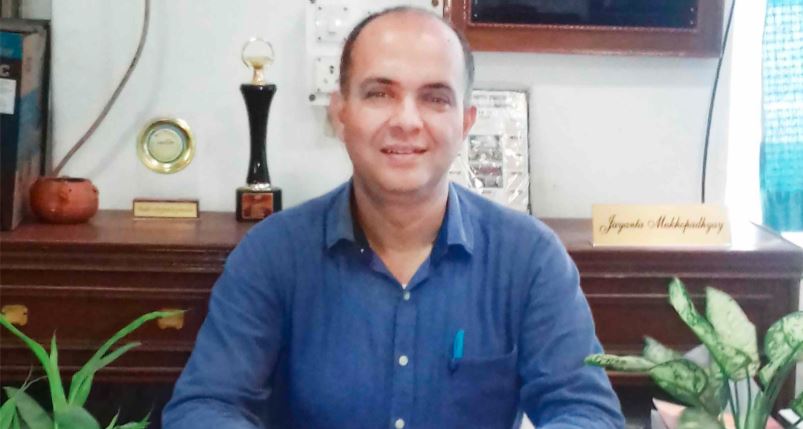 Though the Covid-19 pandemic has thrown many challenges, the Kolkata Police was always on the frontline taking the bull by horns. During the initial phase of lockdown, the onus on the police force was to ensure people remained indoors. It was also a problem to keep the supply of essential commodities normal. As the unlock phase began, COVID toll started rising, and people required help for hospitalisation.
Unfortunately, the police personnel leading the fight also got infected. Such a critical situation needed some critical measures. So the Welfare Cell of Lalbazar was reinforced with additional personnel and they began serving the police and their family from the word go. Later, this service was extended to a larger segment of society. As days passed away, the work of the cell grew manifold. Here is a flashback of the activities undertaken by the Welfare Cell during the pandemic for the patrons of Protector magazine.
The 'Welfare Cell' was constituted on 12 March, 2018 with a dedicated team of police personnel to facilitate hassle-free admission in hospitals in cooperation with the health and medical insurance authorities. While keeping a tab on the facilities available in hospitals and making necessary arrangements as when required, the Welfare Cell also rescued common people in need. Taking on the COVID challenge, the round-the-clock dedicated team of Kolkata Police's Welfare Cell extended help to their colleagues and families.
The services included free RT PCR tests, transfer of COVID positive patients to hospitals, shifting to ICU till the sick personnel got discharged from hospital. In a chat with OC Welfare Cell, Kolkata Police, Inspector Jayanta Mukhopadhyay, gave an insight about the working of the Welfare Cell to Mohammad Asif, Assistant Editor Protector magazine.
"From the beginning the Welfare cell had believed in taking proper care of all the ranks of police personnel as well as their family members from the deadly COVID-19.
"During the first wave, 4,168 policemen were infected, among them 24 died. From 8 February, 2021, Kolkata Police started vaccination of its force at 34 government and private hospitals as per the protocol. First dose was given to 33,095 personnel and second dose to 29,024 at 11 hospitals with the help of WB government and the Health Department. All the ranks of police personnel including contractual employees were vaccinated free of cost. Retired Police personnel and their family members were also vaccinated as per the requirement, Jayanta Mukhopadhyay said.
"In spite of that, 1,015 police personnel were infected and nine died during the second wave. It was very unfortunate and saddening that even after all safety measures and timely intervention, COVID -19 still managed to claim the lives of some personnel.
"During the second wave, Kolkata Police Hospital was converted into a COVID-19 hospital and an oxygen plant was set up there. Without fearing for their lives, Welfare Cell not only helped in sending bodies for cremation but also donated plasma to the needy, supplied oxygen in times of crisis, and also arranged RT PCR tests for the senior citizens in their houses, provided medicines and food to the elderly, setting an example for all. A multi-dimensional role was played by the Welfare Cell during the pandemic.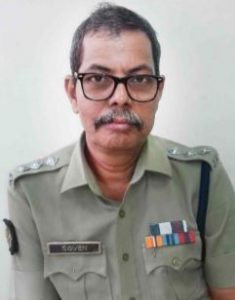 Commending the effort, Assistant Commissioner Soven Banerjee, said: "A massive tragedy arising out of oxygen shortage was averted at Garia's Remedy hospital. The private hospital authority sent a message to Kolkata Police saying that oxygen would run out within an hour. At that time, 70 patients required oxygen support. On getting this message, we immediately arranged oxygen cylinders and sent them to Remedy Hospital, which enabled doctors to save many lives."
Kolkata police had also set up a safe home at Eden Gardens during the first wave and during the second wave a safe home was created at Kolkata Police Training Academy at Dumurjala. Not only that, a quarantine centre was set up in all units of Kolkata Police.
During the last Assembly elections in West Bengal, a large number of Central forces were deployed under Kolkata police jurisdiction. Welfare Cell, Lalbazar had arranged vaccination for the Central forces at Government Hospitals and gave them medical help. COVID positive individuals were also admitted in Hospitals and taken care of.
The Govt. of West Bengal has provided Rs one lakh financial assistance to all COVID warriors of Kolkata Police who got infected and Rs10 lakh financial assistance to those who lost their lives.
Finally, as per the OC Welfare Cell Inspector Jayanta Mukhopadhyay: "It would not have been possible to achieve our goals without the help of the Health Department, and Kolkata Police who worked hand-in-hand during the pandemic to be able to reach out to masses."
Praising the efforts of Welfare Cell, different ranks of Kolkata Police have sang paeans for them.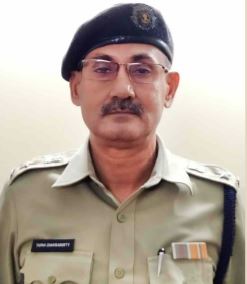 Showering his praise, Tapan Chakraborty, Deputy Commissioner, said: On 08.07.2020, I became sick and started having body pain, especially in my throat. I reported the matter to our Welfare Cell, Lalbazar. Under the guidance of Welfare Cell, Lalbazar on 11.07.2020, I gave samples for the RT-PCR Test at CNCI, Rajarhat. On 13.07.2020, I was informed that my sample was detected positive for Covid-19. Again under the guidance of Welfare Cell, Lalbazar, I was admitted at Desun Hospital on 13.07.2020 for treatment. After a week, I became fit and was discharged from the hospital. Thereafter, I got vaccinated on 10.03.2021 (1st dose) and on 11.03.2021 (2nd dose) for Covid -19 from B.R. Singh Railway Hospital, Kolkata under the guidance of Welfare Cell, Lalbazar.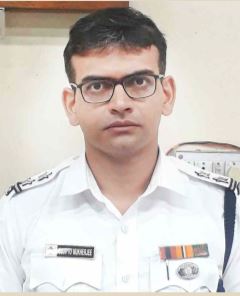 Similarly, Sudipto Mukherjee, Sergeant, said: "I developed Covid-19 symptoms in October, 2020. I had requested Kolkata Police Welfare Cell for assistance. They promptly arranged for my pathological test for Covid-19 at CNCI hospital, Rajarhat. After testing positive for the virus, I was immediately admitted to CNCI hospital. During my stay at the hospital, I would receive calls from Welfare Cell every day to find out about my health. This was very heartwarming. The role played to me was like that of a family member. After recovery, I also donated plasma at Calcutta Medical College & Hospital. I am thankful to Kolkata police Welfare Cell for their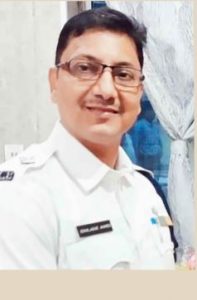 role during my illness.
Having a similar opinion, Eklaque Ahmed, Inspector , said: "During the beginning of the pandemic in 2020, I got infected by Coronavirus. But thanks to the Kolkata Police Welfare cell, I got all medical and moral support. They were all through besides me from admission to Desun hospital to taking care of my family in my absence. Thank you for standing beside me at the time I required them most."
Lauding the effort, Samrat Dutta, Assistant commissioner of police, said: "The members of the Welfare Cell of Kolkata Police displayed exemplary sense of responsibility, care and commitment by standing by my side as well as my family while I was infected with Covid-19 last year and became critical.
They rendered outstanding service day and night in helping me and many others like me to recover from the deadly disease risking their own lives.I and my family shall remain indebted to them forever for
their humane and noble act and wish them all the best in their future."
Meanwhile, Rehana Khatoon, Sub-Inspector, said: "In 2020, I became Corona positive. I had to stay at Desun hospital for nine days. During this period, Welfare Cell helped me a lot. They cooperated during my stay at the hospital. I convey my special thanks to the Welfare Cell's team. They called me up regularly and provided moral support. I will never forget their great service."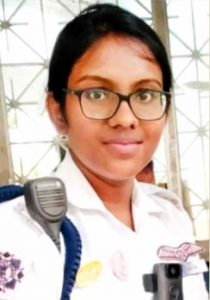 Adding to the list of accolades was constable Munmun Ghosh. She said, "It has been a terrible two years for the world as we stand together fighting against the deadly virus named coronavirus. In this mess, we lost many friends but some fought back and were able to come back to normalcy. As I am writing this appreciation message, I am one of those lucky survivors who were able to evade the grip of this deadly virus. In this comeback, the Welfare Section of Kolkata Police has played a pivotal rote. Ever since I was diagnosed with Covid, the welfare cell has been the one true friend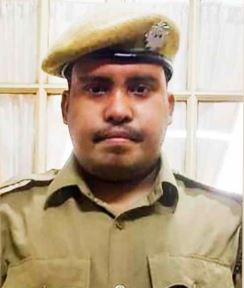 standing beside me in helping me manage this nervous situation by being there over a phone call."
A homeguard jawan Victor Banerjee, said: "I got Corona positive in 2020. I was admitted for 8 days at Eden. During this period, the Welfare cell took care of me. I will never forget their contribution." 
In the same vein, Chaina Singha, Assistant sub-Inspector, added: "I worked as an assistant sub inspector at Karaya Women Police Station of Kolkata Police.
On 14 July, 2021, I got corona positive. During this period, the Welfare Cell ensured my treatment and they took proper care. Not only that, every day they kept in touch with me and enquired about my health. Even they helped me get a vaccine. Those police personnel who got infected with Coronavirus were given one lakh rupees as monetary help, and the welfare cell helped me get that amount. I convey my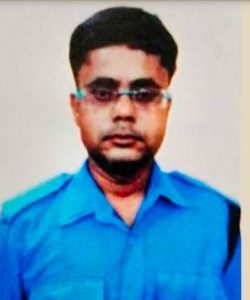 special thanks to the Welfare cell for their cooperation."
Commending the work, Tukay Dey, civic volunteer, said: I worked as a civic volunteer. During my duty, I fell ill and the welfare team brought me to CNCI hospital where I was admitted for Corona treatment. I became fit and was discharged from CNCI hospital. Subsequently, I rejoined my work."
Deceased Kolkata Police Personnel During COVID Pandemic