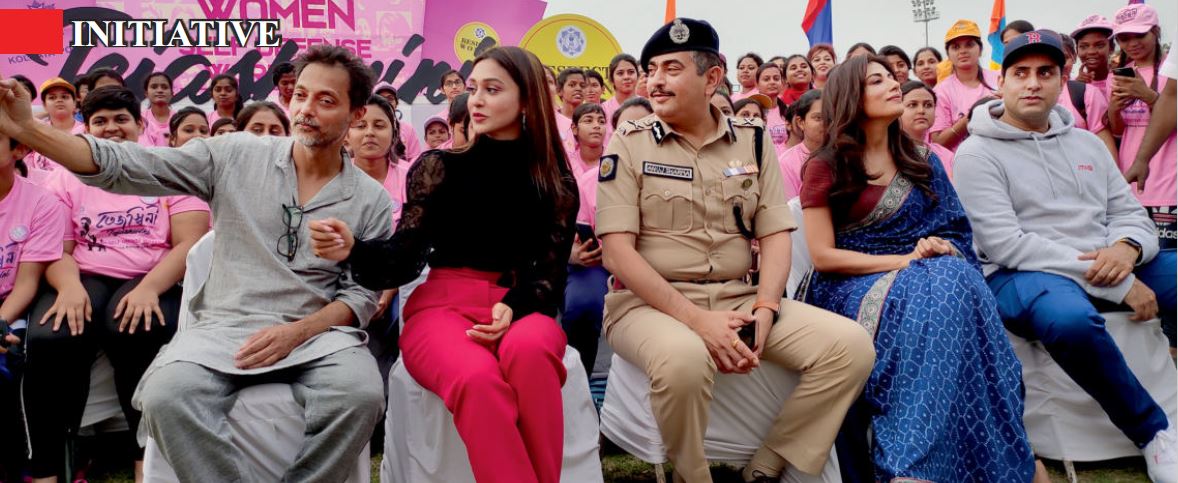 After the completion of two successful editions of Tejashwini, the self-defence training programme stepped into the third edition with rising popularity.
Going beyond the conventional norms of women security, Kolkata police plans to address the issue with a holistic approach. Imparting training in self-defence and unarmed combat builds the confidence of women.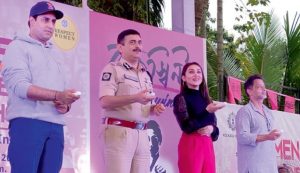 The steady increase in participants have already made this programme a defining moment for the Kolkata police.
Inculcating a sense of security is complementary to the concept of respect for women. In a multi-pronged approach, the Kolkata Police is set to take an awareness programme on good touch and bad touch and gender equality in schools. In its third edition, Tejashwini will have a larger impact on society.
Sheer mettle and the presence of mind can help you overcome adverse scenario was the key approach of Tejashwini training.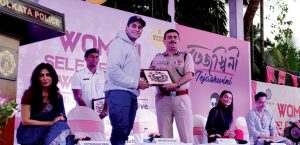 This event was organised from March 4 to March 8, 2020 at Police Athletic Club Maidan.
The participants included students from school and college, working women, housewives aged between 12 and 40 years. In the last two phases of Tejashwini, a total of 400 women had taken part. This time the number rose to 289. Earlier, Kolkata police had plans to organise this programme on a quarterly basis but the growing popularity and the desire of the Commissioner of Police ensured the programme will be organised every month. The closing ceremony was a proud moment for the participants as they left the guests in admiration with their feats.
The special women police team from 'The Warriors' and 'The Winners' produced some exquisite stunts. A small troupe of Warrior team showcased their skills even when blind-folded.
They loaded bullets in pistols and assault rifles while blind-folded. The Winners team showcased its driving skills on scooters and their special skills of tackling law and order problems.
The participants at the workshop produced some splendid techniques of unarmed self-defence.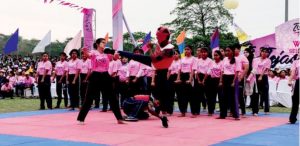 How a potential attacker can be neutralised with a simple pin, hair clip, mobile or a bag were on display at the show. Bollywood stare Abhishek Bachchan and Bollywood film-maker Sujoy Ghosh of 'Kahaani' fame were also present on the occasion.
The film portrays feminism and motherhood in a male-dominated society. Mimi Chakraborty, the Member of Parliament and Chitrangada Singh had played lead roles in the film. Bollywood film director, Sujoy Ghosh said: "I am awe-struck to see the performance of these women. I feel proud of them whoever comes in your way to give them a befitting lesson." Kolkata police also unveiled its new initiative, 'Respect Women'. The initiative was inaugurated by Anuj Sharma, Commissioner of Police, at the closing ceremony.
The Commissioner of Police said: "I am very impressed and happy to see the performance of participants here. Last time, I had told to organise this workshop on a quarterly basis but I am so impressed with the participation that I would ask my colleagues to organize it every month."
Supratim Sarkar, Additional Commissioner of Police, said, "The spurt in crime against women at public places forced Kolkata police to come up with a training programme for adolescent girls and women. The women learnt basic fighting techniques. When they step out of their homes, they are subjected to obscene behaviour. This training will give them the confidence to tackle such incidents. Tejashwini imparts physical strength among the trainees. It is about making them more confident, secure and stronger."
Meanwhile, Abhishek Bachchan said: "I am happy to know that Kolkata Police has taken up such a wonderful initiative for women's safety. I am amazed to see women are showing such courage and passion for the workshop. I thank those parents and participants who took part in this five-day workshop. I have been in Kolkata for the last two months for the shooting of my film. Kolkata Police has helped us in a great way."
Actress, Chitrangada Singh said: "I would like to congratulate Kolkata police for its amazing initiative. The self-defence technique boosts the confidence of women and makes them mentally strong. For independent women, this training gives them a protective shield."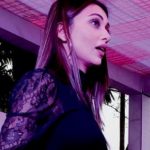 Mimi Chakraborty, MP & actress in her speech, said: "I am impressed and very happy with the results of this programme. I have started a similar programme at Sonarpur where students of different school get training in martial arts."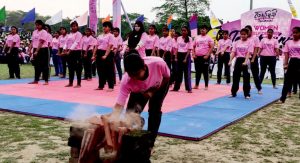 Soven Banerjee, assistant commissioner of Police & nodal officer of this project, said, "Participants got tips on martial art. By and large, our training module included jogging & warm-up exercises, basic skills of the strike, such as kicking, hand & leg blow, self-defence tactics, hand-to-hand combat and basic fitness skills." Some of the women who underwent training also expressed their views.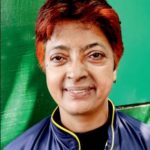 Kuntala Ghosh Dastidar, a former National women football team captain and presently engaged in coaching said: "I thank Kolkata police for organising such a workshop. The rising number of participants indicates the importance of the programme. It's good to see parents are accompanying their daughters. The participants are getting an opportunity to know about women's right. I feel really glad to see police doing such a great job."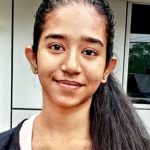 Zoya Ahmed, class XIth student of Pratt Memorial School, said: "Tejashwini is an initiative to empower young women in self-defence techniques as molestation and eve-teasing have become common in public spaces. Now, I can defend myself even when I am alone. I can tackle molesters single-handedly. We are not allowed to go outside at night due to safety reasons but this training has boosted our confidence. We can now pin down the aggressor if touched inappropriately. And, this will be a lesson for the culprit who won't dare to molest anybody else in the future. It's not just about one girl over here but it is about the entire women fraternity."
The 23-year-old, Manjari Ray of Behala, is a guest lecturer of Chemistry at Bhagni Nivedita College.
She thanked Kolkata Police for taking such an initiative for women. She said that recently she had a bad experience while travelling on a bus. "The bus was crowded and one of the passengers started touching me inappropriately. Though I felt uncomfortable, I didn't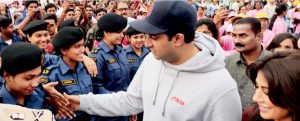 protest. I came to know about this event through Kolkata Police's Facebook page. I rushed to the Athletic Club and registered my name for training. When I get down at Behala tram depot, I don't get transport for Rabindranagar around 9-10 pm. It's a great problem for women as the walking distance is almost half an hour. While going home, I face obscene remarks. I can't protest as there are a group of rowdies. For this reason, I got enrolled in this workshop to protect myself."
Shaista Anwar, who works as an assistant accountant in a firm, said: "A few years ago I was walking along with my friend from Mullick Bazar when three boys started following us and passed indecent comments. We had a verbal spat with them and I caught hold of one of them by his collar and took him across the street to the police who were on duty. After that incident, I realised that it is very important for all girls to learn self-defence techniques. This should be made compulsory in all the schools. This will decrease the number of crimes against women. Kolkata Police is doing a wonderful job by organising these classes at regular intervals."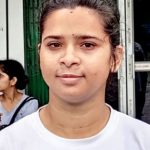 Priyanka Das, a 28- year-old married woman, came from Howrah for training. She is employed and is the mother of two children. She said: "It's a wonderful experience for an employed who has to travel daily at her workplace."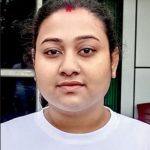 Puja Sen, a 24–year-old, from Thakurpukur area is a married woman and she runs a beauty parlour in Kolkata. She said: "I have taken martial art training for my own safety. A few months back, I and my sister Priyanka Bera was travelling by bus from Thakurpukur to Behala. There was a huge crowd inside the bus. Taking advantage of this, two youths inappropriately touched me and I protested. I came to know from my friend that Kolkata Police is going to launch the third edition of Tejashwini. Then, I rushed to the Athletic Club and registered my name as a trainee. It was an amazing experience coming for the training. It has boosted my confidence. I will register my daughter name also for the training. Many times due to work pressure, I have to go back to my house from my beauty parlour in the evening. This martial art will help me keep safe. I think every woman should take such training. My special thanks to the Kolkata Police for taking up such a project for women."
Barsha Das is a second-year student of Habra Homeopathy College. The 24-year- old lives in Kestopur area of Kolkata. She said: "It's a great feeling at the workshop. Earlier, I was afraid about policemen but after taking part in this workshop, I found policemen are friendly people. My concept about police has changed here. I had a bad experience travelling on a train. I used to travel from Kanchrapara to Bidhanagar. There was too much rush inside the train. One of the passengers tried to touch my private parts and I protested and slapped him. He created ruckus inside the bogie but none of the co-passengers came to my rescue. I was in tears. Then I realised that I need to learn self-protection skill. It is impossible for a person to remain confined inside house. So, I thought learning a martial art is the only way to boost my confidence. So, I joined Tejashwini workshop."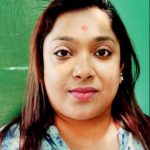 Pallavi De, a resident of Kasba, is an educationist by profession. She said: "I had a bad experience three years back while I was waiting for a bus. Suddenly, one person hit me with an evil intention. I got confused about how to react to it. After I registered my name as a trainee for Tejashwini, I learnt some tips on martial art and it will help me a lot in defending myself. I learnt how to apply the presence of mind and keep physically and mentally fit. From a 12-year-old schoolgirl to 40-year-old housewives, all have taken part in this workshop. I felt really good but I think that regular practice is also required to remember those skills."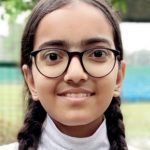 Aashnaa Khan, a class ten student of Pratt Memorial School, said: "My school teacher Mrs Avani asked me to enrol for this workshop. Apart from learning self-defence skills, we were taught not to use such skills against innocent people. These skills are only to protect a girl in an adverse situation against her tormentor. I feel proud of being a part of this workshop. I extend my gratitude to my school and Kolkata police."
By Mohammad Asif