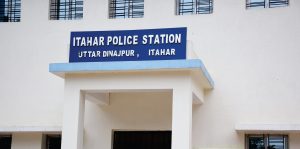 Uttar Dinajpur is at remote location in North Bengal. Itahar is one of the three towns in this district which is mostly known and talked about following district headquarters Raiganj. Itahar Police Station has a boundary of area bordering Kaliaganj in Uttar Dinajpur, both Harirampur and Kusmundi in Dakshin Dinajpur at Eastern side. Both Chanchol and Harish chandrapur in Malda and Abadpur at Katihar in Bihar are located at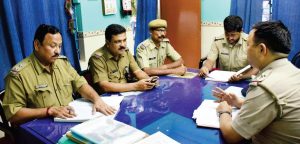 Western side of this police station. This police station shares border with Raiganj police station in northern side while Pukhuria and Gajol police station area of Malda district on the southern side. The area is a little more than 364 sq k.m consisting of 12 Gram Panchayats. Itahar is one of the very few towns which has no direct railway link and depend largely on road connection. The area has nearly 2.5 lakh population with predominantly minority community. A large section of people depends on agriculture. Paddy, wheat, jute, corn and pulses are grown in the area. Nearly 52 percent people are literate and there are 49 secondary and higher secondary schools besides 173 primary schools. Dr. Meghnad Saha College is one graduate degree college in this area while Maulana Abul Kalam College and Ideal Teachers Training College are two teachers training institutions. This area has 36 primary health centres and 24 branches of different banks.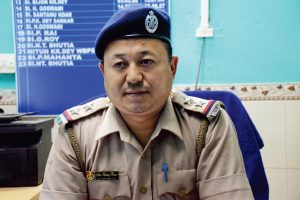 Although it is contrary to our age old tradition still there has been a new trend of intolerance among the people. We would request people to nurture our tradition of amity. We would advise people to pay no heed to any rumour but warn those who incite public sentiments.
Policing: The area is sensitive for its topography and the police have to keep eyes on every trivial matter. There is one officer for each Anchal who is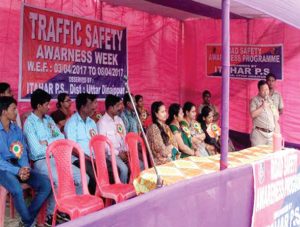 assisted by one Village Police for maintaining law and order at village level. There are 'Peace Committees' comprising of Pradhan and other members of respective Gram Panchayat and members of all communities, those ensure peaceful celebration of different festivals of all communities. They also ensure that members of all communities remain together and maintain cordial relation among them. Micro level committees are active to ensure that no problem can crop up.
There is an Out Post at Churamon under this police station and altogether six police camps have been set up at different remote places for the total coverage and visibility of cop. Those police camps are at Pratirajpur in East, Jamalpur in West, Kotar at far North, Madhuban at South and Joyhat at far South. Boitala Check Postis on NH 34 to prevent road accidents and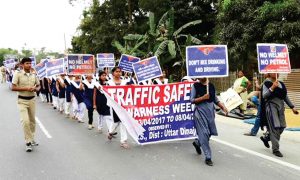 highway crime. Intensive patrolling is carried out particularly at night. One vehicle covers the northern side while the other one covers the southern. Patrolling team of Itahar police station has adopted the policy of preventive policing to check highway crimes. They intercept passenger and goods vehicles at eleven Naka points, question drivers and/or passengers, check relevant documents and cross examine that none of them have otherwise ulterior motive. Motor cycle theft and land related crimes are frequent in the area. Dowry related disputes and tortures at in-laws house are also common mostly in rural areas but offenders are strongly dealt with. Civic Volunteers are used for traffic duty, Bank and ATM kiosk guarding and collecting village level information.
Beyond Policing: This police station undertakes various programmes for improving relationship with the people and extends support to the backward sections in many ways. It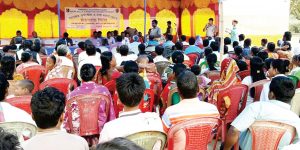 organises blood donation camps and also awareness drives on various issues including human trafficking and child marriage. It observes Road Safety Week and conducts Safe Drive Save Life campaign as well. Special steps are taken during the time of natural calamities and relief materials are made available to the victims. Blanket and woolen materials are distributed among poor people during winter. This police station organises Police-Public foot ball and cricket tournament to improve relationship with commoners and local youths for ensuring better law and order situation.
By Our Special Correspondent