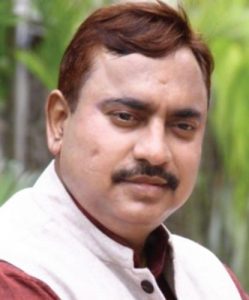 Human trafficking is the fastest growing organized crime in the world. As per reports generated by different NGOs and government-run security agencies, every year more than 700,000 people are ferried across the world illegally. Observers believe that the trafficking industry has grown by leaps and bounds within a very short span of time. It is giving tough competition to the drug trafficking industry which is sitting tight at the top-most position of the crime ladder.
According to a report published by Thompson Reuters Foundation, almost more than 20,000 women and children have fallen prey to human trafficking in 2016. The report also hinted towards a steep rise in the numbers. This unforeseen surge in the number of human trafficking has also brought forth several restrictive measures initiated by states which are the worst affected by this malice. The bordering states of India such as West Bengal, Assam, Tripura, Rajasthan, and Maharashtra have rolled out multiple measures to nip this crime in the bud. Cops of these states are joining hands and working in tandem with Women and Child Welfare Department of their respective states. Amongst many of these projects, Kanyashree and Swayangsiddha have reaped unparallel results within a very short span of time and created a wave of awareness amongst young children and women who are vulnerable.
These sensitization campaigns have successfully bolstered a movement against human trafficking and added fuel to the sulking morale of the millions of victims who have been subjected to trafficking across the globe. Still, the registrations of human trafficking cases are minimal. Still victims of human trafficking bear the brunt of the crime and stay away from the legal ecosystem. Thus, it is important for us, as a society, to join hands and start a crusade against this crime and build opinions and shatter taboos which are dovetailed with crimes like human trafficking to build a better future for the generations to come.
Happy Reading
Satya Swaroop
Managing Editor