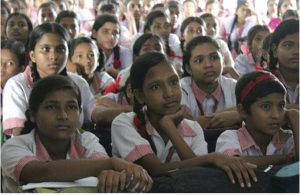 West Bengal Police have been fighting a tough war against human trafficking. But the threat still looms large and continues to haunt some of the bordering districts of Bengal. West Bengal Police over the years has undertaken a wide range of steps to combat this threat and achieved significant results.
 (A) Discuss the problem at large
West Bengal shares long international borders with Bangladesh, Bhutan and Nepal. A range of socio-economic factors in the region is a cause of human trafficking across these areas, particularly with respect to women and children. West Bengal is both a destination and a conduit for trafficking in humans, many of whom face sexual exploitation.
 The significant factors that currently facilitate it in West Bengal are:
Significant socio-economic disparities between the people of neighbouring countries and India have always been the driving force behind trafficking in the area.
Higher degrees of poverty, illiteracy and lack of economic opportunity drive people from neighbouring countries into India, with West Bengal being a transit route as well as a destination for those searching for jobs and a better standard of living in a democratically mature state.
With globalization encouraging movement across borders, aspiring migrants, either unaware of the hazards of migration or unable to bear the legal costs of documentation and legal entry, fall easy prey to human smugglers and traffickers.
West Bengal and Bangladesh share over 2216 kilometers of border, a significant portion of which is porous and vulnerable to cross-border movement. Similarly, Bhutan and Nepal borders are open and there is no hindrance in cross-border movement. Taking advantage of the vulnerability in neighbouring countries, gullible migrants, made vulnerable by poverty, gender and illiteracy, are easy victims of human traffickers, who promise them document-free, unofficial passage across the border.
Girls and women of West Bengal fall prey to traffickers who on the plea of providing them good jobs in metropolitan cities and other urban areas traffic them and then sell them off.
Traffickers also approach poor families on the pretext of marrying their daughters. They even promise to pay money. After marriage, the girls are sold off and become untraceable.
Traffickers also build up love relationships with young girls, promising to marry them and settle in urban areas. This way, they obtain the trust and confidence and then traffic them and sell them off.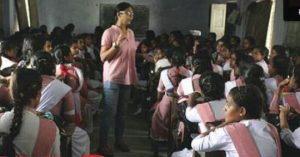 (B) Regulatory and enforcement measures rolled out by West Bengal Police
West Bengal Police Order No.5 dated 14/07/2014 was issued by the DG & IGP of West Bengal for setting up separate AHTU units in all districts of West Bengal. In pursuant to that order, in all the 29 Districts/ Police Districts/ Police Commissionerates/GRP Districts of West Bengal, separate AHTU Units have been set up who are dealing with only human trafficking cases. AHTU, CID, WB is the nodal unit of West Bengal.
In the year 1996, Governor of West Bengal was pleased to appoint all officers not below the rank of Inspector of Police in West Bengal Police and Kolkata Police to act as Special Police Officers in their respective local jurisdiction for dealing with offences under Immoral Traffic Prevention Act, 1956. This refers to Notification no. 4466/SW/O/3W-25-96 dated 25/09/1996.
Awareness programmes against human trafficking involving the village Panchayat members are constantly going on. Such programmes have already started showing wonderful results.
KANYASHREE PRAKALPA was launched by the government of West Bengal on October 1, 2013. This is a conditional cash transfer scheme that incentivises the schooling of all teenage girls between the ages of 13 and 18, simultaneously disincentivizing child marriage.
MUKTIR ALO: The scheme was launched by the West Bengal government for rehabilitation of sex workers and victims of sex trafficking in the state under the Department of Women and Child Development and Social Welfare, government of West Bengal.
SWAWALAMBAN SCHEME was launched for the socially distressed women and girls including transgenders, trafficked victims, sex workers and women in danger of the age group between 18 and 35 years through which vocational training is imparted in collaboration with NGOs. This scheme emphasizes economic empowerment of socially marginalized women with special stress on those who are vulnerable to immoral trafficking.
(C) Special focus on districts and specific police stations that has waged a war against human trafficking
Various district/units along with the NGOs have also started several awareness programmes at the block and village levels for educating girl students and women in their areas to prevent them getting involved with traffickers.
A project styled as "Swayamsiddha" was initiated by South 24-Parganas District Police of the state. It is a preventive initiative and is perceived to be an answer to one of the most heinous inter-state and transnational organized crimes i.e. human trafficking, especially sex trafficking and is also a countermeasure against another evil practice of society — child marriage. Swayamsiddha is a Sanskrit word that indicates a "Self Reliant Woman — The Path Finder of society". The "Swayamsiddha initiative" has been designed to organize positive forces in society to combat organized crime in the form of human trafficking and evil social practice of child marriage. This initiative aims at penetrating into the minds of people with the awareness about trafficking and ills associated with child marriage. Police-public contact opens the floodgate of information about missing girls, women, traffickers and related matters. With the emergence of a new platform, the expectation of common man will rise. With the increasing demand of people, the units of administration assigned with the task of combating trafficking and child marriage will draw constant motivation to deliver to its potential.
The impact of the drive of CID West Bengal against the organized traffickers and their initiative along with various other districts to bring awareness among the people of the affected areas has started showing good results.
(D) Role of CID and other national and international security agencies such as BSF/ Bangladesh Border Security Force
CID, West Bengal along with District Police launched a special operation against dreaded trafficker in the state and arrested notorious traffickers, recovering a good number of victims, both girls and boys. This has led to a major blow to their activities in the state of West Bengal. In the year 2015, 2016 and 2017, a dedicated campaign titled as "Operation Smile" and "Operation Muskan" was held during which drive from various places like railway stations, brickfields, line hotels etc the following number of children were recovered:
| | | |
| --- | --- | --- |
| MUSKAN 1 | JULY 2015 | 985 |
| MUSKAN 2 | JULY 2016 | 627 |
| MUSKAN 3 | JULY 2017 | 818 |
| SMILE 1 | JANUARY 2015 | 754 |
| SMILE 2 | JANUARY 2016 | 574 |
The following is the figure of the arrest of human traffickers and recovery of victim girls due to all-out efforts against the menace.
Statement of arrest and recovery in human trafficking cases of West Bengal:
Year

Arrest

Victim Girls    Recovered

Victim Boy Recovered

Male

Female

Major

Minor

Major

Minor

2013

843

96

249

697

23

18

2014

1289

95

283

1117

21

71

2015

1061

235

316

901

90

126

2016

1592

255

499

1819

73

397

2017 upto October

552

140

134

374

22

15
West Bengal government has taken special initiative for inter-state coordination mechanism relating to human trafficking rescue/information. This has resulted in the signing of a MoU between West Bengal and Maharashtra on 30/05/2014.
A Police Coordination committee comprising the DGPs of the Eastern region has also been set up and matters relating to human trafficking are discussed in the meeting of the Eastern Regional Police Coordination committee.
Government of West Bengal has already created West Bengal Task Force on 14/12/2007 for rescue, safe return and repatriation of women and child victims of trafficking and cross-border movement from Bangladesh. Regular interactive meetings are being attended by representatives of High Commission of Bangladesh, BSF, CID, WB and members of NGOs who are also stakeholders of the task force. The formation of task force has brought wonderful results in rescue, safe return and repatriation of women and child victims of trafficking and cross-border movement:-
In the year 2015, 109 victims were repatriated.
In the year 2016, 145 victims were repatriated.
In the year 2017 (up to November), 53 victims have been repatriated.
(E) Inspiring stories of victims of human trafficking. How cops gave them a new lease of life
(a) Minor girl trafficked for flesh trade and rescued by police
On 22/03/2016, Ruksar Khatun (15+ years) (Name changed) was kidnapped by one Raju. Later this case was taken up for investigation by AHTU, CID, West Bengal. During the investigation, it transpired that the girl has been trafficked to Delhi and sold off there. Accordingly, on 26/07/2016 AHTU, CID team held raids at different areas of Delhi and after relentless efforts, they were able to recover the minor girl from the clutches of trafficker Firoj Ali and was also able to secure the arrest of the trafficker/ harbourer. Later on the first procurer/trafficker Raju, alias Mosaraf Laskar was also arrested after much effort.
After recovery, the victim was found to be in a highly traumatized stage. Her counselling was done with the help of an NGO. After proper assistance, she has now returned to normal life and is now learning sewing skills under the guidance of an NGO so that she can earn her own livelihood. She was also brave enough to identify all the traffickers in Test Identification Parade.
(b) Minor girl trafficked for illegal marriage
On 07/01/15 at 7.00 hrs, one KIRAN Kumari (16+) (name changed) of Baguihati, Kolkata, left her house for tuition and disappeared. Control of the investigation was assumed by CID, West Bengal on 25/02/2015. Mother of the victim girl informed that she had received a call from her daughter from an unknown number. It was found that the call came from Bijnor, Uttar Pradesh. A team of AHTU, CID, WB rushed to Bijnor and spotted the house, held raid but the victim had been already transported to another place. After proper collection of information, the CID team held raids at Kashipur Railway Station and was able to recover the girl. The victim was found to be in a highly traumatized state.
The victim girl was counselled properly and after that, she revealed that she was procured by one Rahul (unknown). He first procured the minor and reached Babughat, Kolkata. He left the girl alone there and she waited and another unknown person who came and told her that Rahul had sent him. That unknown person then trafficked her to Kashipur, Uttarakhand and sold the girl to one Kamal who then transported her to Bijnor, Uttar Pradesh. Chitra Sharma of Bijnor, UP, purchased the girl from Kamal, arranged a forceful marriage with one Bhisham Sharma who eventually raped the victim. She was kept confined at the residence of Chitra Sharma and then her son too raped her for two months. Later Chitra again handed over the girl to Kamal, in fear of the police. On the way back to Kashipur, Kamal and his accomplice Sushil took turns to rape her.
AHTU, CID, WB then held raids at Uttar Pradesh, Uttarakhand, Bihar and secured the arrest of six accused persons. The victim girl after proper counselling has now returned to the mainstream. She was brave enough to identify all the arrested accused persons in Test Identification Parade. The trial of the case has commenced and she accurately deposed before the court.
By Sanjoy Mukherjee, IPS, ADGP CID