Phansidewa PS case no.192/17 dt.13/06/17 u/s384/419/420/411/120B IPC
Five fake CID officials were arrested by Criminal Investigation Department and Detective Department of Darjeeling Police. Criminal Investigation Department, West Bengal, has nabbed a three-member "fake CID officers", near Mahananda Bridge under Phansidewa in Darjeeling who tried to hoodwink a local business man for paying graft on June 13 this year. The fraudsters were arrested following a businessman Mohammad Mehebub Alam of Chathat, Phansidewa met CID officials at Special Superintendent (North Bengal) Office, Pintail Village in Siliguri and expressed his doubt over the raid and subsequent demand of money by the said officials.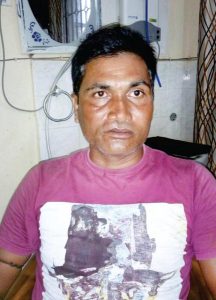 While narrating the incident, Md. Alam said to CID officials that five persons led by one Subodh Chandra Roy entered into his business premises -Teesta Fertilizer" on 25 May at around 10-30 A.M. They claimed themselves as CID and reprimanded him that he was doing clandestine business of expired fertilizer. They took away his mobile sets and got into forceful entry to godown and started searching. They allegedly took some empty gunny bags of fertilizer and prepared a seizure list but written nothing on that and forced the businessman to sign on the blank paper. Subodh Ch. Roy demanded 20 lakhs rupees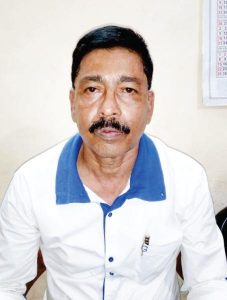 from Md. Alam with an assurance of settling up the matter. Three of them took Md. Alam at the terrace of his house and threatened him to face dire consequences if their demand of money was not fulfilled. During this threatening session others of the team were able to rob Rs. 1,10,000/-(One lakh ten thousand rupees) from his fertilizer shop which was revealed later. At the time of departure fraudsters demanded Rupees Rs.1 ,50,000/-(One lakhs and fifty thousand only) and reminded the businessman to fulfill their demand failing which he would have to face dire consequences. The fake CID team took mobile numbers of the businessman. The businessman could not trust the CID officials and he decided to verify the fact with the office of SS(NB).
The businessman went to CID office to inform the incident on 26 May this year. The CID officials swung into action and became sure that the gang was fraud. CID officials laid a trap to arrest cheaters, who were extorting money. Accordingly the businessman was asked to call the "fake persons" with the agreement to pay Rs 75,000/ at the site of appointment where the five-member CID team led by SI Mansur Uddin was present in plain cloth.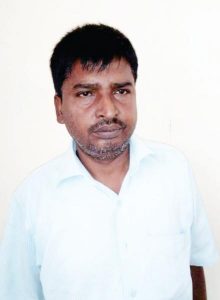 The fraudsters i.e "fake CID officials" arrived at the spot in a car numbering WB 74 U 9097 and CID officials caught hold of the miscreants from the spot who were identified as Subodh Kumar Roy, Bharat Das and Ranjit Chowdhury. The "fake officials" admitted their guilt and gave names of their two accomplices as Satya Ranjan Das and Manoj Halder.
An inquiry against fake CID officials was initiated by CID. It was also learnt that the accused persons were further demanding money from the businessman over phone. They asked Md. Alam to hand over the money outside Siliguri PS. The real CID official sconluded that this was a gang of cheaters who were extorting money. A trap was planned to arrest the accused.
Md. Alam was advised by the CID officers to agree with the demand of fraudsters. Following a negotiation it was decided to hand over Rs.75000/- as full and final settlement on 13 June at about 4-30 P.M near Mahananda Barrage. Accordingly CID team lead by SI Mansur Uddin along with SI Chabilal Singha, ASI Ajit Gurung , and Constables Sibendu Nandi and Abhijit Patowary took cover at the place in disguise of local craftsmen. Around quarter to five, CID team noticed a car with registration no.WB-74U9097 came to the said spot and three people got down. Five minutes later Md. Alam noticed them at the spot and handed over the money. Sub Inspector Mansur Uddin with his team surrounded the gang and their car. He also disclosed their identity and demanded identity from those self proclaimed CID officials. On being trapped the fraudsters tried to flee but three of them were nabbed by CID team following a chase.
Subodh Chandra Roy (60), of Baghajatin Colony, Pradhannagar, Darjeeling, Bharat Das (48), of Fatehpur, District- Mujaffarpur, Bihar and presently resident of Samar Nagar, Pradhan nagar, Darjeeling and Ranjit Chowdhury (42) of Milan More, Champasari, Pradhannagar, Darjeeling were caught red handed. During interrogation they confessed their guilt and disclosed names of their two accomplices- Satya Ranjan Das of Ghatpar, Coochbehar and Manoj Haldar alias Monu of Ashrampara, Siliguri who were later arrested by Sub Inspector Jabbar Ali of Detective Department, Darjeeling and seized money from their possession.
By Our Special Correspondent