Dear Friends,
Greetings from the Gujarat Police.
As you are well aware that Gujarat, the home of Mahatma Gandhi, the Father of the Nation, has a vibrant culture and economy. Rich in crafts, history and natural beauty, it is the land of several mythological and historical figures. This amazingly diverse State is one of the most industrialised in India, with many big business houses having their origins here. Gujarat also takes pride in calling the present Prime Minister, Shri Narendra Modi, its very own son of the soil.
Our four Commissioners' offices, nine Ranges, 33 Police Districts, plus the Western Railway Police, keeps the State running smoothly. Sharing about 506 km border with Pakistan, and keeping a close watch over the international waters along its 1600 km long coastline is not an easy task for the Gujarat Police. They are extremely vigilant and perennially on high alert for any eventuality. Internally, our priority is to ensure the safety and security of the people of the State.
Being at the helm of affairs of community policing, I firmly believe that constant communication with the community is the mantra for improving public perception of the police. In this context, I am pleased to inform you that New Media, India's largest bilateral trade magazine and community publishing house, is bringing out a quarterly magazine in English and Gujarati, titled, 'The Gujarat Protector', to help bridge the communication gaps existing between the police and the public, and project law enforcement authorities in a proper perspective.
This magazine will provide the ideal platform for highlighting the strengths and achievements of the Gujarat Police and help their interaction with each individual and the community they serve. This magazine will be widely circulated at both national and international level.
New Media has also brought out The Mumbai Protector, The Kolkata Protector, The West Bengal Protector, The Karnataka Protector, and a special magazine with the CRPF – The Protector, which was launched by the Defence Minister – Mr. Rajnath Singh.
I appeal to you to extend your whole-hearted support and cooperation to make this magazine a truly interactive and an enriching tool that will serve the public and reach out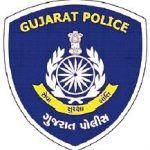 to a wider audience through its print and digital editions.
Happy Reading
Vinod K. Mall
Addl. DGP – Ahmedabad