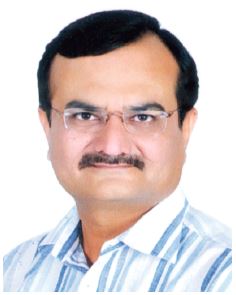 As Minister of State for Home, I take this opportunity to convey my best wishes to the Gujarat Police and New Media Group on the occasion of the launching of 'The Protector' magazine in Gujarat. The magazine will be highlighting the good work done by the police in various fields.
The Police Force works round the clock to maintain law and order so as to ensure safety of the citizens. Despite their commendable performance to maintain peace and their contribution in detection of serious offences, they do not often get the recognition they deserve. In recent times, police personnel have effectively played a major role in reducing the gap between the police and the public which has helped in maintaining harmony in the State.
Nowadays, the work of the police has become more challenging, particularly due to the advent of technology and the threat of possible terrorist activities. It has therefore become crucial that the citizens cooperate with the police and support its efforts in dealing with terrorism.
'The Protector', as a magazine, has done praiseworthy work in other States, and has played an important role in highlighting the work done by the police with the aim of motivating them.
I hope this magazine will continuously play a significant role in reducing the gap between the police and the society in the days to come.
Pradipsinh Jadeja
Minister of State (Home)