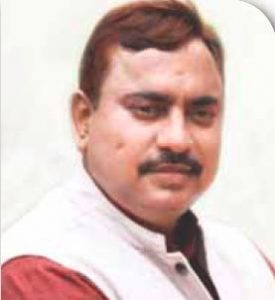 Dear Readers,
Greetings!
At the outset, I am pleased to present the inaugural issue of 'The Gujarat Protector' magazine, a joint initiative of Gujarat Police and New Media Group. I am thankful to ADG Vinod Mall and the Advisory Committee members of the Gujarat Police who have contributed their best to bring this magazine from concept to reality.
I am very happy to associate with the State that has produced several leaders and entrepreneurs who have helped India be in a stronger position today. Gujarat has a long coastal boundary, and maintaining law and order, safety and security at the border and within the State is indeed a challenging job for the police and allied forces. Yet, they are doing a commendable job in maintaining peace and harmony, and provide stability.
I am sure this magazine will be an excellent platform to strengthen
cop-community connect and community policing. The series of interesting articles will give you an inside view of the various aspects of policing. I personally believe that excellence has no parameters, and each time, one can do things better. We will continue to contribute our best to keep presenting you thought-provoking content and promote peace and harmony through this small initiative.
Your inputs and feedback will help us move ahead.
Happy Reading.
Satya Swaroop
Managing Editor
satya@newmediacomm.biz