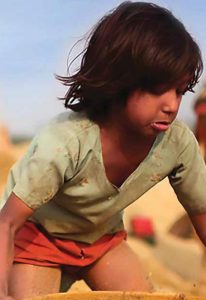 12th June is earmarked as the 'World Day Against Child Labour'. With a view to create awareness about the social evil of child labour, Mumbai Police has joined hands with Child Rights and You (CRY), for a campaign to protect rights of under privileged children.
Any work done by children in the age group of 5-17 years that's detrimental to their social, mental, physical and educational development is classified as child labour. Globally, many children are involved in paid and unpaid work activities that rob them of an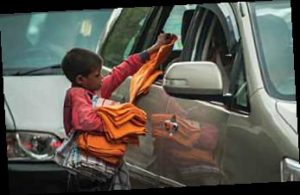 opportunity to enjoy their childhood. The different forms of child labour include activities such as slavery, prostitution, drug trafficking and involvement in armed conflict that deny children a chance to play and go to school. With a view to create awareness about the social evil of child labour, the Mumbai police organized a drive against establishments employing children in violation of the Child Labour (Prohibition and Regulation) Act 2016. Nearly 326 child labourers were rescued by the Mumbai police from different parts of the city in the first five months of this year. The raids were carried out in association with the NGO 'Child Rights and You' (CRY). The children rescued were between 13 to 17 years of age. 99% of those rescued were boys and only one percent were girls.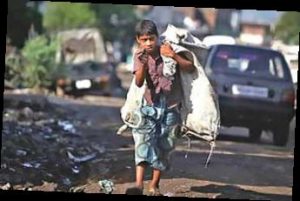 Police joins NGO to create awareness about child labour
On the occasion of 'World Day Against Child Labour' on June12, the Mumbai Police and CRY decided to intensify their campaign against child labour. The objective was to compel people to change their perspective and awaken to the fact that engaging children in labour work instead of educating them destroys their childhood.
While 326 child labourers were rescued till date in 2017, between 2012 to 2016, the Mumbai police rescued 3,504 children across Mumbai and sent them to juvenile homes.
Speaking on the occasion, Kreeanne Rabadi, Regional Director (West) – CRY said, "At a time when millions of children should be learning in school and enjoying their childhood, they are compelled to take up the burden of supporting their families. It is important for all of us to change our perspective and truly believe that all children should be in school and not working. CRY is extremely honoured to be partnering with the Mumbai police to create awareness and compel people to stand against child labour."
CRY also made people to take a pledge by tweeting to CRY @CRYIndia and Mumbai Police@ Mumbai Police with #I Stand Against Child Labour. "On the ground, CRY volunteers and Mumbai Police have begun awareness drives involving housing societies and other establishments from Monday. Under a week-long campaign, many areas across Mumbai, will be covered," said Mamta Sen, Senior Manager – Media Advocacy.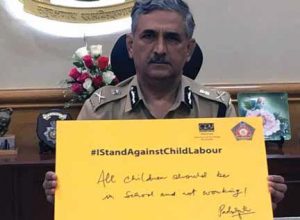 As per the Act amended last year, the children younger than 14 years can now work in family enterprises and farms after school hours and during holidays. Children working as artists in the audio-visual entertainment industry, including advertisement, films, television serials or any such other entertainment or sports activities, except circus, have also been granted an exemption, provided the work does not affect their school education. The Act envisages complete prohibition of employment of children up to the age of 14 years, while banning employment of children between 15-18 years in hazardous works, in sync with the 'Right to Children to Free and Compulsory Education Act' 2009.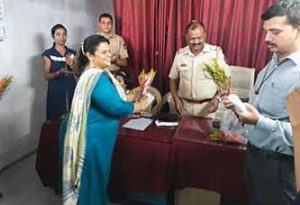 The Act also stipulates for a fine of Rs. 60,000 or imprisonment of upto two years to an employer who employs children below the age of 14 years. Under the proposed changes, even the parents are liable to be fined to the tune of Rs 5,000 and imprisonment between six months to a year if they force children below 14 years into child labour for the second time after being rescued.
According to the 2001 census, India had 12.6 million child workers between the age of five to 14. In 2011, the numbers dropped to 4.35 million. The National Sample Survey Office's survey of 2009-10 put the numbers at 4.98 million.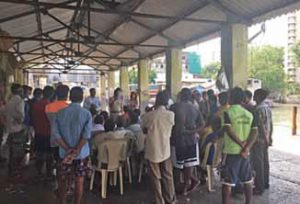 However, the experts have noted that the list of hazardous occupations for children has been slashed from 83 to include just mining, explosives and occupations mentioned in the Factory Act. In other words, the work in chemical mixing units, cotton farms, battery recycling units, and brick kilns, among others, have been dropped. This is dangerous and the government should clarify the position.
Besides, the Act allows child labour in "family or family enterprises". Since most of India's child labour is caste-based work, with poor families trapped in inter-generational debt bondage. The provision is also dangerous as it does not define the hours of work. It simply states that children may work after school hours or during vacations.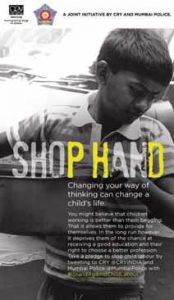 About CRY
CRY is an Indian NGO, founded in 1979 with a deep faith that happy, well-cared for children are the basis of a society worth living in, and that every single person or institution has the immense potential to be part of a lasting change. These are some of the beliefs that have always driven CRY, and since its inception it has grown into an institution that has transformed the lives of more than 2.5 million children in some of the most deprived areas of the country.
Encouraging commercial enterprises not to use child labour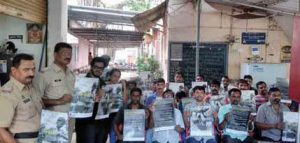 NGOs are constantly sensitizing trade organisations to end this social evil, and locals have been made vigilant to report instances of child labour at business houses. Thousands of children are still toiling for 14-16 hours a day, in labour intensive professions such as farming, stone cutting sector, mining industry and zari & embroidery works. Child labour is reportedly highest among Scheduled Tribes, Muslims, Schedule Castes and OBC children despite aggressive reservation policies favouring them. NGOs like Save the Children are strategizing meticulous projects to address this issue.
Lakhs of children in India are working in professions like beedi rolling, brick kilns, carpet weaving, commercial sex exploitation, construction at fireworks & match factories, hotels, in hybrid cotton seed production, leather, mines, quarries, silk, synthetic gems industry etc. Due to this, child trafficking gets silent approval when there is demand from retail, hospitality, and menial work sectors.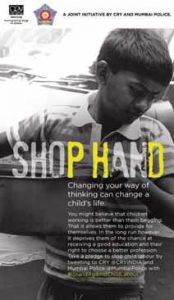 Encouraging policy reform
'Save the Children' is a pioneer in child labour eradication and fostering child rights ever since its founder, Eglantyne Jebb's wrote a charter of children's rights (and it became the blueprint of the UN Convention on the Rights of the Child). The NGO has fought against child labour through lobbying for reform and legislation. Save the Children has established a long lasting dialogue with vulnerable communities across India, as well as state and national level governance to address child labour, child abuse, corporal punishment, trafficking, and child rights violation.
Save the Children's aim is to make child trafficking "socially and culturally unacceptable". The NGO has also developed long lasting relationships with rural and urban families so that they can support an NGO like this, through community volunteers, who spread awareness about education. Other legislative victories include the Child Labour Prohibition and Regulation Act, 1986, which was strengthened with the NGO's intervention.