Mohit Naik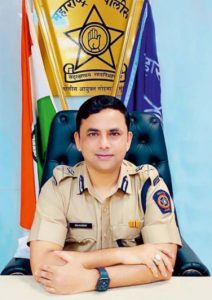 It is rare to find someone like IPS Quaiser Khalid, Commissioner of Police, Railways, Mumbai, who juggles many roles quite effortlessly; roles which are diametrically opposite in nature. As well as fulfilling his duties as one of the top cops in Mumbai, he also pursues his passion for poetry with the same kind of dedication as he does for his job. He has won much appreciation and accolades for his gift. He has authored three books of poetry, of which 'Shawoore Asr' was awarded the Maharashtra State Urdu Sahitya Academy Award in 2014. 
A positive person, he emphasises strong values. He believes that success without a strong foundation of values is tasteless, if not worthless.
Earlier last year, several families were left without a job and food when the lockdown was suddenly put in place to stall the spread of the virus. IPS Quaiser Khalid, who founded Pasban-e-Adab to maintain social commitment alongside his role as a police officer. Through this NGO, he stepped forward to lend a helping hand during the lockdown. Due to the loss of daily wage, many people were rendered jobless. Quaiser Khalid, who is ever ready to serve the people, arranged food and distributed it to citizens every day so they would not be left starving during the calamity. This earned him the nickname 'Khakitala Annadata'. Since the lockdown, more than
30,000 people in Govandi, Shivaji Nagar, Baiganwadi, Mankhurd, Chita Camp, Chembur, Kurla, Nehru Nagar, Vikhroli, Nagpada and Madanpura areas of Mumbai suburbs were provided food. Members of the NGO would also go to the homes of the needy and donate essential items.
When the deadly second wave of the coronavirus sweeping the country, the growing number of patients put a strain on the nation's health system. Hospital beds and oxygen cylinders were running in short supply everywhere. There was desperation sweeping through the nation and the city of Mumbai. Noticing this, Quaiser Khalid once again came forward to protect public interest. He started supplying oxygen cylinders to the needy through his NGO, Pasban-e-Adab. This relief work started in the Chembur area of Mumbai. With his latest initiative of supplying oxygen, grateful citizens are calling him 'Oxygen Donor'.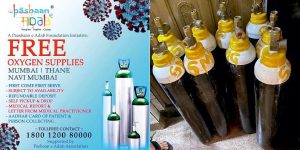 "Sometimes, we feel that these oxygen cylinders are worth more their weight in gold. We are constantly getting request for supplies. We need to augment our stocks to expand to a larger area and dispatch by the quickest possible means. We are supplying free-of-cost on a return basis in the Mumbai region. Anyone needing help can reach us on 9373727070 by sending us a message," says Quaiser Khalid.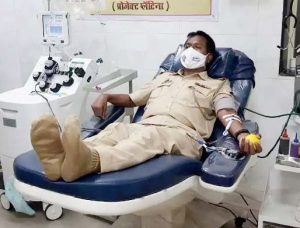 When plasma donation was one of the treatments required to save COVID-19 patients, the Government Railway Police (GRP), under his leadership, started an initiative – Plasma Connect – to help connect plasma donors and recipients. In GRP Mumbai, over 700 personnel were affected with COVID-19, and the Department made optimum use of the personnel to act as donors to help other patients.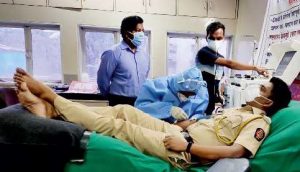 "People needed plasma. When we were analysing how any of our GRP personnel were affected with COVID-19, we found out that there were more than 700 of them. We had seven casualties as well. We then thought that if we could help people with antibodies that we have in our Force then it would be a great service to society. We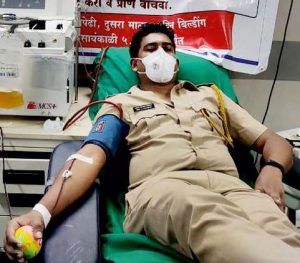 created a bank, connected a person in need of plasma with a donor. We tied up with an NGO that helped us with a toll-free number. Their trained five-member staff made the process even smoother. We had a list of donors and we made provisions to ensure that those who wanted to register as plasma donor with us, apart from our personnel, could do so with ease," said Khalid. 
IPS Quaiser Khalid's versatile personality has inspired and led many to join his charitable organisation – Pasban-e-Adab. He is an inspiration to many students. He guides and prepares them for competitive exams. Khalid is a great poet. He has composed many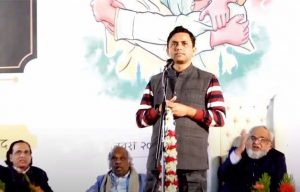 poems and ghazals based on the environment around him, and about the interesting behavioural traits of man. He would be invited to different programmes as a Chief Guest. In his unique style, he would guide and inspire the audience even at all these meets through poetry, ghazals and shayaris. This has changed the attitude of many, and today, the same citizens are on the path of progress.