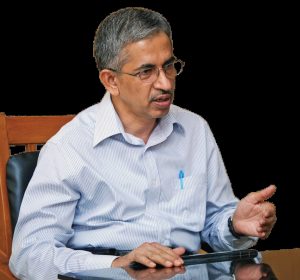 In any society, women are more vulnerable than men to various crimes being committed against them. The reasons for the same include patriarchal society, impression in society that men are more powerful than women, and thus women are weak, false feeling that honor of the family is being violated by a section of women; particularly when they marry against existing norms, women are helpless and cannot retaliate, because of the genetic reasons of body, women have to tolerate the offence committed against them, & religious teachings that women are prohibited from outdoor activities.
The type of offences which take place against women include murder, attempt to murder, rape and murder, unnatural intercourse, rape, gang rape, serious hurt, acid attack to disfigure, hurt, molestation, harassment by husband or his relatives and friends, abortion without permission, harassment for dowry demand by husband, and in laws, kidnapping, human trafficking, harassment at workplaces and cyber crimes. This is only by way of example and the list is unending. The government has enacted several laws to protect the women. These include general laws as well as special laws, such as Indian Penal code, Dowry prohibition act, Protection of Children from Sexual Offences Act, Prevention of Medical Termination of Pregnancy on the basis of sex determination. Women of all age remain vulnerable to various attacks. Let's see these one by one and what can be done to stop them.
The most heinous offence against women is rape. According to available details this may be broadly categorized firstly as sexual intercourse against the wishes and forced on her and secondly induced under false promise to marry, where the woman may be having living relationship or otherwise. Third category which is being discussed internationally is marital rape which means rape by her husband since the intercourse or unnatural intercourse is against her wishes even though she is married to him.

Available details of incidents of rape indicate that nearly ninety seven percent of these incidents are committed by persons who are family members, including step father, father, brother, nearby male relatives or persons who are well known to the victim. Three percent are committed by unknown persons. The victims include women of all age groups starting from less than five years old to women who are more than sixty years old as well. But most victims are in the age group of twelve to thirty.
The place of these offences include the house itself, nearby premises, near toilets, shelter homes, railway stations, bus stands, isolated places, orphanages, vehicles including buses, taxis, and autos. The timing of the offence is not specific but darkness or twilight could be the contributory factor. According to a study, in thirty two percent cases, the offence was registered in less than twenty four hours, in twenty seven percent cases, it was registered after twenty four hours but in less than seven days, in sixteen percent cases, it was registered after one month while in remaining it was reported much later.
Rape is the most serious offence and attracts more than three years of imprisonment, and hence tried by Sessions Court, however the conviction rate is around twenty percent in Maharashtra.
The above points indicate steps that need to be taken. First and foremost it needs to be underlined, that the victim needs moral support from friends, relatives as well as members of NGO shaving reputation for voluntary service to come forward and complain. Out of pressure, threat, duress, false promises of marriage, the victim generally refuses to disclose unless it becomes inevitable or she realizes that the offender has cheated her and is refusing to keep the promises of marriage.
Even though youngsters are exposed to advertisements, films and are inquisitive about having sex, the natural consequences of such physical relationship cannot be prevented. Irrespective of attraction towards opposite sex, which is obvious in the youth, certain minimum distance should be maintained and precautions have to be developed and implemented till the girl is of permitted marriageable age that is eighteen or above.
At present, the number of single mothers is growing every day and girls as young as thirteen or fourteen getting pregnant is increasing every day in all sections of the society. Any physical relationship with opposite sex whether known or otherwise, by consent or under pressure or under attraction should be immediately communicated to seniors, family members, friends and if possible to police. The earlier one reports, one can get effective remedy to such incident.
Even if the person is known, and you have friendly relationship, the parents can show understanding and by mutual consent, the marriage knot can be tied. Parents of young girls also need to show more understanding and maturity and not insist that the marriage has to be with a person of their choice and not of the girl.
After the recent judgment by the Supreme Court that any incident of minor girl going missing from house has to be registered as an incident of kidnapping & abduction, the numbers of offences under this head have gone up in a geometrical ratio. Though few of these are detected, very few girls agree to go back to their parents and are forced to be kept in shelter homes till they become mature.
As far as girls are concerned, they need to appreciate the concerns of their parents. Several instances have come to light where the boys have deceived the girls by giving false identity of belonging to the same religion, or caste as that of the victim. After the girl becomes pregnant and is helpless, the true identity of belonging to other religion is disclosed and the girl is forced to either change her religion or spend her life as a destitute and she is not accepted by her parents and relatives. Another important factor is to avoid being alone with any male or a group of males, how so ever close they might be. Instances have come to notice, when the victim was offered drink mixed with some material as a result of which she becomes unconscious and then becomes a victim of lust.
Instances of rape against minor girls, particularly those who are less than five years, evoke instant wrath from the entire community. In other countries, legally it is binding on parents to ensure that children less than five are not permitted to remain alone at any time. If it is noticed, the parents are punished by law. In India, there is a glaring gap, which the law makers need to address urgently. These young girls are highly vulnerable, and need protection from parents as well as through legal provisions to punish the violators sternly.
Before the incident of rape takes place, there could be several instances of harassment, taunting, or approaching the victim under some pretext or the other. Usually the victim tends to ignore these and do not report them to law enforcement authorities or family members. There is a possibility that these might be construed as encouragement or consent by the offender and he feels emboldened to make further advances. It is said that women have sixth sense about the behavior of males and their motives. It is advisable that these motives are neutralized then and there so that further damage is controlled in time.
To strengthen women security, a mobile app called 'PRATISAADASK' has been launched by police and it can be freely downloaded from app gallery. A link to the same is also available in an another mobile app called 'policemitramaharashtra'. Once you are registered through this app, during social emergency, as soon as you press red button, your family members, ten police beat marshals nearby and police control room receive the alert. They move immediately to the specified location for your safety.
The caller also receives 'sms' about the person who is approaching to help. In Mumbai, women have helpline number 103 and for the rest of Maharashtra it is 1091. It is suggested that if you are boarding a taxi or an auto alone, ensure that you have a photograph of the number plate and also ask the mobile number of the driver before proceeding. In Mumbai, before boarding the taxi or auto, you can 'sms' the vehicle number to +919969777888. You will get acknowledgement via sms. Vehicle will be tracked via GPRS.
If you show courage, everyone around, may come forward to help you. But without waiting for the same, remaining alert all the time is the mantra for being secure.