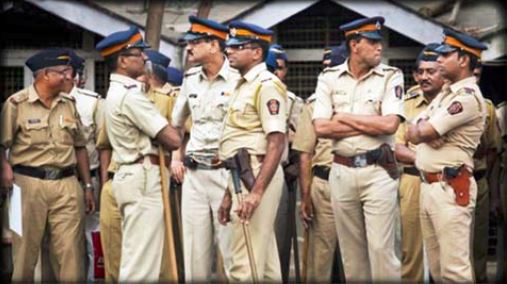 In a bid to protect police personnel from the coronavirus, the City Police have asked all those who are above 55 years of age to go on official leave. So far, at least 107 police personnel, including 20 officers, have tested positive for the virus across Maharashtra.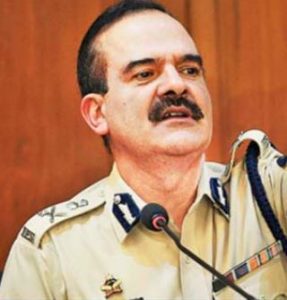 The Maharashtra State Police has been fighting round the clock to heal the State from the pandemic which has stopped the nation on its tracks. The number of cases has risen significantly in Mumbai. Many officers have also been found to be tested positive while performing their duties. Realising the increasing danger the police personnel are in, Mumbai Police Chief, Parambir Bir Singh, issued an order on April 27, 2020, that police personnel aged 55 years and above are relieved from duty. The move comes after COVID-19 claimed the lives of three Mumbai Police personnel in the last three days.
During analysis, it came to light that the three deceased personnel, and those who are currently undergoing treatment for the coronavirus, were above the age of 50. "Because of this, we have decided to protect our policemen and officers who are above 55 years of age with pre-existing ailments to go on leave. Because of their age, these police personnel are at a higher risk. We are therefore allowing them to take leave during these days. Our personnel are risking their lives every day to protect the city. Ensuring their health and immunity remain strong is a major priority for us," an official said.
The Mumbai Police have taken the following steps for the health and welfare of the Mumbai Police Force:
All personnel above 55 years of age have been asked to stay at home.
All personnel above 52 years of age with previous medical conditions like diabetes, hypertension, etc. have also been asked to stay at home.
Police station staff will be operating on a 12-hour duty/24-hour rest shift system till 03/05/2020.
HCQ tablets for 12,000 willing personnel are being provided under medical supervision
Multivitamins and protein supplements are being provided to the 20,000 strong personnel to strengthen immunity system
Special hospitals have been designated for police personnel. Also, all COVID hospitals in Mumbai have dedicated beds for Mumbai Police personnel.
A special COVID helpline number has been set up for police personnel and their families at the control room to resolve any doubt or issue they might have related to COVID-19. Medical professionals have been roped in to help answer their queries.
Adequate number of PPEs, face masks, hand sanitisers, gloves, face shields have been provided to all personnel.
Amenities like food packets, ration, hot water flasks, pandals at checkpoints, etc. are provided to all personnel on frontline duties.
Accommodation facilities are provided to all police personnel who wish to stay back.
Government has granted Rs.50 lakh ex-gratia amount to all personnel who lose their lives fighting COVID-19.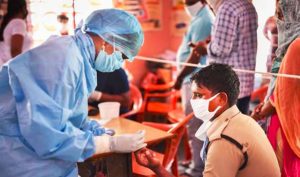 All efforts are being made to provide our Force with the best of facilities to enable them to stay strong and secure themselves and their families while serving the city with utmost dedication.
Only April 27, 2020, a 56-year-old Head Constable attached to the Mumbai Police died while undergoing treatment for the novel coronavirus. Identified as Shivaji Sonawane, the deceased was attached to the Kurla Traffic Division. It is reported that Sonawane was deployed in the L-Ward (Kurla Division), which is one of Mumbai's major COVID-19 hotspots. The announcement of Sonawane's demise was made by the Mumbai Police in a statement on Monday – April 27, 2020, that read, "Mumbai Police regrets to inform about the unfortunate demise of HC Shivaji Narayan Sonawane (56) from Kurla Traffic Division. HC Sonawane had been battling the coronavirus. We pray for his soul to rest in peace. Our thoughts and prayers are with the Sonawane family," said the statement.
Head Constable Shivaji Sonawane is the third Mumbai Police personnel to have succumbed to COVID-19 after testing positive for the infection. Constable Chandrakant Pendurkar who was attached to the Vakola Police Station was the first Mumbai Police personnel to lose his life. Following his demise on Saturday – April 25, 52-year-old Head Constable Sandip Surve succumbed to the infection on Sunday – April 26.
On April 26, Mumbai accounted for 358 of the 440 new COVID-19 cases reported from across Maharashtra in 24 hours. Maharashtra has over 8,000 confirmed cases, including 1,188 recoveries and 342 casualties to date.
While the number of infected cases of police personnel is rising, the Maharashtra Chief Minister Uddhav Thackeray said there will be special hospitals allotted for treating police personnel. A special nodal officer will be appointed to monitor these cases and provide a detailed daily report to the Chief Minister.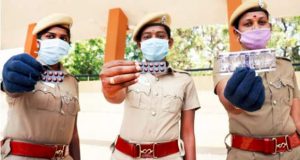 Thousands of NGOs are providing a helping hand to the police force by providing them food as well as essential services. Meanwhile, Bollywood actor, Akshay Kumar, who is portraying a police officer in his upcoming movie, has stepped up and has donated Rs Two Crore to the Mumbai Police Foundation. Mumbai Police Commissioner, Parambir Singh, took to his official Twitter handle to thank Akshay for his contribution.
Our Correspondent