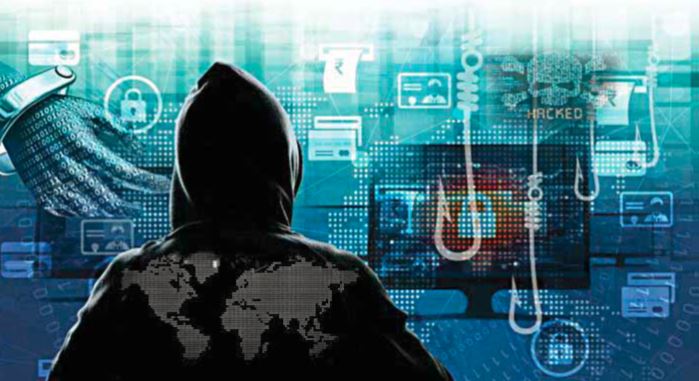 Over the years, technology has revolutionized our world. It has created amazing tools and resources, putting useful information at our fingertips, becoming part and parcel of every aspect of our lives. As much freedom and accessibility it has given us, there is a dark sinister side to it as well. Cybercrime, cyber threats and cyber bullies are at work, 24×7. The number of cybercrime cases and the modus operandi being operated by cyber criminals will certainly send a shiver down the spine, maybe even prompting many to want to give up using the internet entirely. Well, maybe, that is probably too drastic.
Cybercrime is any crime that takes place online. It can range from security breaches to identity theft. Cybercriminals often commit crimes by targeting computer networks or devices. Other cybercrimes include revenge porn, cyber stalking, harassment, bullying, and child sexual exploitation.
Knowledge is power, and therefore, it will only serve us well if we educate ourselves how to recognise cybercrime, which is the first step to protect ourselves and our online presence. Taking some basic precautions and knowing who to contact when you see others engaged in criminal activities online, are also important steps.
How to Protect Yourself Against Cybercrime
Anyone using the internet should exercise some basic precautions. Here are 11 tips you can use to help protect yourself against the range of cybercrimes out there.
Use a full-service internet security suite: Use licensed antivirus which provides real-time protection against existing and emerging malware, including ransomware and viruses, and helps protect your private and financial information when you go online.
Use strong passwords: Avoid using the same passwords on different sites. Change your passwords regularly. Make them complex by using a combination of at least ten letters, numbers, and symbols.
Keep your software updated: This is especially important with your operating systems and internet security software. Cybercriminals frequently use known exploits or flaws in your software to gain access to your system. Patching them can prevent you from becoming a cybercrime target.
Manage your social media settings: Keep your personal and private information locked down. Social engineering cybercriminals can often get your personal information with just a few data points; so the less you share publicly, the better.
Strengthen your home network: It is a good idea to start with a strong encryption password as well as a virtual private network. A Virtual Private Network (VPN) will encrypt all traffic leaving your devices until it arrives at its destination. If cybercriminals do manage to hack your communication line, they will not be able to intercept anything but encrypted data. Always use a VPN whenever using a public Wi-Fi network, whether it's in a library, café, hotel, or airport.
Talk to your children about the internet: You can teach your kids about acceptable use of the internet without shutting down communication channels. Make sure they know that they can come to you if they are experiencing any kind of online harassment, stalking, or bullying.
Be updated on major security breaches: If you are involved in business with a merchant or have an account on a website that has been impacted by a security breach, find out what information the hackers have been able to access. Change your password immediately.
Take measures against identity theft: Identity theft occurs when someone wrongfully obtains your personal data in a way that involves fraud or deception, typically for economic gain. How? You might be tricked into giving personal information over the internet, for instance, or a cyber thief might steal your mail to access account information. It is therefore important to guard your personal data. A VPN can help protect the data you send and receive online, especially when accessing the internet on public Wi-Fi.
Protect your identity while travelling: Staying safe, both in the virtual and real world, is vital while travelling. There are many things you can do to help keep criminals from obtaining your private information on the road. These include keeping your travel plans off social media and using a VPN when accessing the internet over your hotel's Wi-Fi network.
Protect your children against identity theft online: Just as you talk to your children about the internet and its pros and cons, protecting them against identity theft is also very crucial. You can help guard against this by being careful about sharing your child's personal information. It will stand you in good stead if you arm yourself with knowledge on online safety so you will know what to look for that might suggest your child's identity has been compromised.
Know what to do if you become a victim: If you think that you have become a victim of a cybercrime, you need to alert the local police immediately. This is important even if the crime seems minor. Your report may assist authorities in their investigations, and may help thwart criminals from taking advantage of other people in the future.
Challenges Faced by Police
Cybercrime against children and women account for about 30 percent of total cybercrime, and it is growing at an alarming rate every year. In most cases, the accused is known to the victim. Ironically, though not avoidable, the Centre has been focussing on improving internet penetration in the country.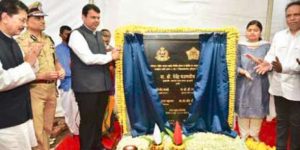 "The nature of crime (against children) remains the same, but the means have changed. Offenders are now using technology to get close to children. From rapes to child trafficking to selling contraband (drugs) near schools and colleges, these predators befriend their targets mostly on social media," said an officer attached to the Cybercrime Department. Most cases go undetected as multinational internet giants and social media companies refuse to share information with the police.
Recently, Mumbai Police busted a secret group operating out of Mira Road for circulating images, pictures, location and information about children for child trafficking and pornography. "They used to share and sell pictures of child rape and sodomy through apps such as Telegram, WhatsApp, Facebook, etc, and made money out of it. In this case, one of the gang members turned informer, so we were able to arrest most of the members," he recalls.
In most cases, it takes a lot of time just to get the information as the police and cyber cell officials need to trace the IP addresses and get hold of the devices (laptops, computers, mobile phones etc), involved in the crime. In most cases, the IPs are located in some other country.
Technology evolution and innovation makes it more challenging to detect cyber crimes. "I feel data localisation will help prevent cyber frauds to a large extent, but we need more stringent laws for cybercrime against children and women," the officer added. Also, information sharing between countries and within the country needs to be strengthened.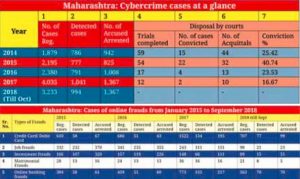 Cyber law experts, meanwhile, feel the low detection of cybercrime is also due to lack of technical knowledge among the police staff. There should be more training centres and courses so the police can upgrade themselves, be armed with knowledge and ready to tackle criminals in the virtual world. They cite the infamous Blue Whale Challenge, and stress that parents need to be aware of what games their children play in the virtual world. (Blue Whale Challenge, created by 21 year old Russian, Phillip Budeikin, has claimed an estimated 130 lives across the world during 2015-2016, according to reports). Experts also believe that many online gaming apps targeted towards children do not adhere to basic privacy principles.
'Most mobile apps unsafe'
Arrka Infosec, which specialises in data security and privacy, in a recent study found that more than
86 percent of the mobile apps targeted towards children are not safe. Lack of consent, excessive permissions and needless privacy-intrusive features like in-app ads and purchase options make children's apps unsafe, says the study, titled: "State of Privacy of Indian Apps and Websites – 2018."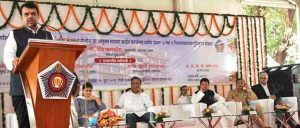 There is also the issue of privacy and its legal enforcement in the cyber world. The IT (Amendment) Act 2008 has 22 Sub-sections that do not explicitly cover children. For example, there is Section 66 and 67 which covers this under Cyber Stalking (and Sections 65-72), and it is also similar for other Sub-sections which partly cover children. Sonam Chandwani, Managing Partner of KS Legal, points out that with crime going digital, the major issue is over jurisdiction, as the perpetrator may not be in the same city, state or even country as the victim. "Cybercrime against children should be looked at more granularly,' said Arindrajit Basu, Policy Officer at the Centre for Internet Society, Bengaluru. He goes on to say that even though legally there are relevant sections of the Protection of Children from Sexual Offences (POCSO) Act, 2012, and the Information Technology Act, there is confusion when it comes to dealing with cybercrimes.
The Govt. of Maharashtra has come up with its own cyber project called 'MH (Maharashtra) Cyber' which consists of four wings.
Technology-assisted investigation for cyber forensics and providing specialised services like dump analysis of telephone tower data, image enhancement, etc.
MH CERT [Computer Emergency Response Team] for advisory and in serious cases, providing incident response to critical government infrastructure and later to all other large Corporates. It will also pass cyber threat intelligence.
An analytics unit which will assist in crime investigation. With a large CCTNS now available, we are producing huge data. Once we start correlating this data with law enforcement data like vehicle database or CCTV, we will not only be able to assist in crime investigation, but also in policy and crime prevention.
A Centre for Excellence, apart from cyber forensic investigations, will need to secure technology, especially that of the government. Tendering is under way for this, and most parts should be up and running in the next six months. A Cyber University will be a part of the Centre of Excellence, is being set up by the Skills Department.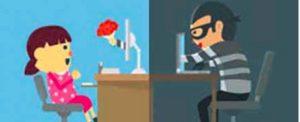 Maharashtra Cyber, designed to redefine Maharashtra's internet security framework, will definitely offer better cyber security to every part of society.
As much as the cyber police patrol keep an eye on all things criminal, it is also the duty and responsibility of every citizen to be wise and smart when interacting in the virtual world as the threats out there serious.
Stay safe. Be responsible.