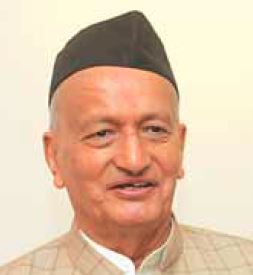 I am pleased to know that 'The Mumbai Protector' magazine and its publishers, New Media Communication are coming up with the 9th Anniversary issue of the magazine.
Quite often. Good work done by the police is ignored while adverse stories against them are given prominence. People have the right to know the good work done by the police, and therefore, information of such nature needs to be publicized and disseminated. 'The Protector' deserves compliments for providing its platform to police officers from various States to write about their novel initiatives and success stories.
I congratulate New Media Communication for its good work, and I convey my best wishes for the success of the 9th Anniversary edition of 'The Protector'.
 Bhagat Singh Koshyari