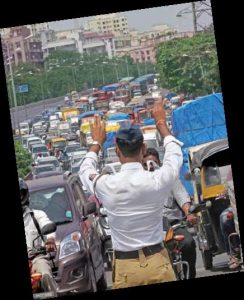 With revolution in Information Technology, change is inevitable. Traffic in Mumbai has changed with change in road infrastructure over the years and so also the nature of road accidents. It is the vision of the Mumbai Traffic Police to bring about a change that is not just evident but also has far reaching consequences for the state of traffic in Mumbai.
Mumbai Police's Sholay Campaign
The Mumbai police have started an initiative on Twitter using Amitabh Bachchan's iconic dialogue from the movie Sholay through which they are creating an awareness on traffic and cyber crime.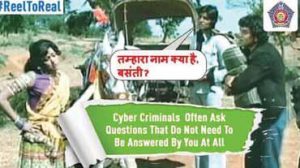 The tweet reads a dialogue by Amitabh Bachchan and is shared with a photo of him, Dharmendra & Hema Malini from the film Sholay and a blurb that reads: "Tumhara naam kya hai, Basanti?" and is captioned with: "Not the gun but awareness can be your biggest weapon against the online 'Gabbars' reel to real." The message in the tweet reads: "Cyber criminals often ask questions that do not need to be answered by you at all."
Bachchan shared the link on his account, and re-tweeted. He wrote, "An initiative I support, Mumbai Police Awareness Campaign on Traffic & Cyber crime." He also urged his 27 million Twitter followers to spread awareness about cleanliness and also put an end to 'open defecation'. He tweeted, "India has vowed to end open defecation. Spread the message of cleanliness through 'darwaza band' (closed door) and support Swachh Bharat… I do."
So, in that sense, it is less of 'traditional vision' and more of 'dynamic vision' with a fully dedicated round the-clock service as its core competency. Now Mumbai Traffic Police envisions to extensively use technology to improve traffic conditions in Mumbai City.
Adapting technology to bring about maximum enforcement of traffic rules and regulations.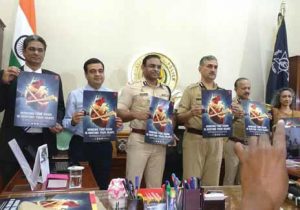 A process is already underway to use technology to improve transparency and reduce scope of any discretion by the field personnel in case of violations of traffic laws.A process is also being put together whereby the motorists will be disciplined through the use of technology that will 'nab' common violators of traffic laws. It is hoped in all earnest that motorists will gradually give up their "Chalta Hai…." Attitude towards traffic discipline.
Since change is the only constant thing, citizens need to cooperate so that better and new technologies can be adapted and implemented.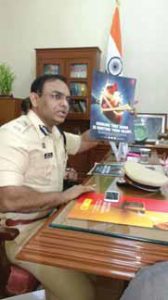 Traffic Police Initiatives –Implemented and To Be Implemented:
Live Video Conferencing
A bidirectional audio visual communication system can help traffic police department to share realistic information and increase productivity by reducing travel time for the citizens. This will increase productive hours of Traffic officials to carry out their duties effectively.
Multimedia Centre
Use of various Information Technology components such as Social Networking channels ( like Twitter, Whatsapp, Instagram, Facebook, Blogs, You Tube, Informative Websites, Traffic Police App etc.) will enable gateway to reach masses and help to build a better image amongst citizen. Also use of Radio, Print & Electronic media will play an important role in imparting messages amongst the masses.
VMS (Variable Messaging System)
Under the 'Mitigation Measures' of the Disaster Management Plan, Electronic Display Boards -Variable Messaging System (VMS) will be installed across Mumbai to display information that will direct public response and help the administration in localizing the impact during emergencies and times of disaster. During times of emergency and disasters, the messages displayed shall be essentially instructional and during normal times shall be informational viz. messages for community education on social issues, traffic alerts, traffic law awareness and city-related messages, events or festival-related messages, disaster preparedness, etc.
Smart Mobile Apps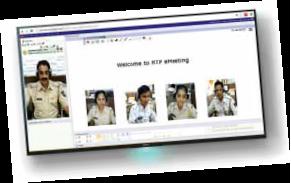 Being a modern establishment of India, Mobile apps that are useful to Mumbai Traffic Police as well as citizens have been created. MTP duty mobile app will assist police personnel to share information amongst them that will benefit in attendance marking with current location. This will help in generating reports and expedite decision making process in terms of deployment or shifting of resources. Whenever any vehicle is towed, traffic constable logs in MTP tow app and fills up the form with information about the towed vehicle and submits it to Helpline so that anyone can call Helpline and obtain information about it. We have also created MTPapp for citizens that will enable senior citizens to obtain important information about traffic and they can do any work related to traffic using this app.
E Challan
Mumbai Traffic Police is the primary traffic regulatory agency in the city of Mumbai and is dedicated to preventing and controlling traffic violations and providing smooth flow of traffic to the citizens. In order to achieve this objective, Maharashtra Government has decided to fully automate traffic enforcement. Electronic Challan System will be spot traffic ticket issued by the traffic police for a violation of MVAct and/or Traffic regulation rules.This service will consist of handheld machines for Spot Fining System. With this service, on the spot fine collection and formal printed receipt will be issued to individuals. Various cities in India like Bangalore, Chennai, Delhi, Hyderabad, Vijayvada etc. have already introduced this system for Traffic Regulation and Enforcement.
Smart GPS System
Identifying the nearest riding vehicle to communicate through wireless messaging and to take appropriate action to address any emergency.
Advanced Cranes – Hydraulic and Hippo
One of the most powerful & safe means of lifting modern cars (includes luxury cars) & heavy vehicles from the streets parked in unauthorized areas and creating obstacles for smooth flow of traffic.
CCTV enforcement for Traffic Management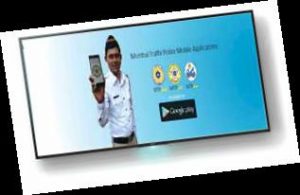 Integration with various CCTV surveillance networks including proposed City Surveillance Project and other CCTV's implemented by various public and private institutions can be helpful from Traffic Management perspective. This will increase the reach and visibility of traffic police not only in managing the traffic but also in maintaining law & order by providing and sharing vital confidential information to concerned authorities.
Awareness & Educational Programs
Road Safety Police training in schools become interesting with impart of knowledge through animated games & other methods used by new generation. Accident Counseling Center for individuals to help them in overcoming trauma and adopt corrective measures is required. Advanced 'Vehicle Driving Simulator' for drivers, to avail formal training through advanced training programs that include road safety practices and latest automobile driving skills is the need of the hour.
Automated Traffic Control Signals
The current function of traffic lights requires sophisticated control and coordination to ensure that traffic moves smoothly and safely and is managed from centralized locations.
Key Benefits of Automated Traffic Control Systems are:
Increases traffic handling capacity of roads. Reduces collisions and waiting time for both vehicles and pedestrians. Encourages travel within the speed limit to meet green lights. Reduces unnecessary stopping and starting of traffic – this in turn reduces fuel consumption, air pollution, noise and vehicle wear & tear. Improves journey time. Reduces driver frustration and 'road rage'.
Alco booths – Breath Analysers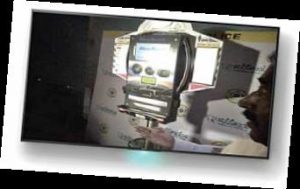 A Breath Analyser is a device for estimating blood alcohol content (BAC) from a breath sample. Breath Analysers or Alcohol Sensors are devices used to sense the alcohol content in your breath similar to a common breath analyser. These sensors are highly sensitive and have a fast response rate. The circuit is very simple and just need one resistor. To obtain an air sample, the person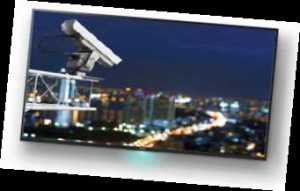 should be asked to breathe, speak or blow air at the Breath Analyzer. On the basis of alcohol consumption, the sensor will provide analogue resistive feedback. This enables Traffic Dept to prevent drunken driving and penalise the offenders.
Group SMS system
Will help police personnel and citizens to get alert and issue warning and informative messages for safety.
Advanced Speed Guns
To prevent excessive speeding Speed Gun device equipped with a Lazer Light wave is used to determine the speed at which the vehicle is moving. This system will keep speed in check and avoid accidents.
Reflective Jacket
These Jackets are designed to be visible during late at night & low visibility conditions and that is the reason they are made up of bright fluorescent colors like orange, green or red. They also have reflective stripes that can be found on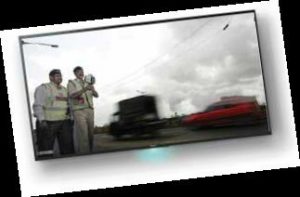 the front and back which makes the wearer (on duty police personnel) more visible.
Also wearing these can really help in protecting on duty police personnel's life as drivers on the road and they would be able to see them from safe distance.
Public Address (PA) Systems
An electronic sound amplification and distribution system with microphone, amplifier and loudspeakers. On duty
officer can address pedestrians, drivers at junctions and crowded streets for announcements of situational messages, such as controlling traffic situations, safety alerts, emergency informations etc.