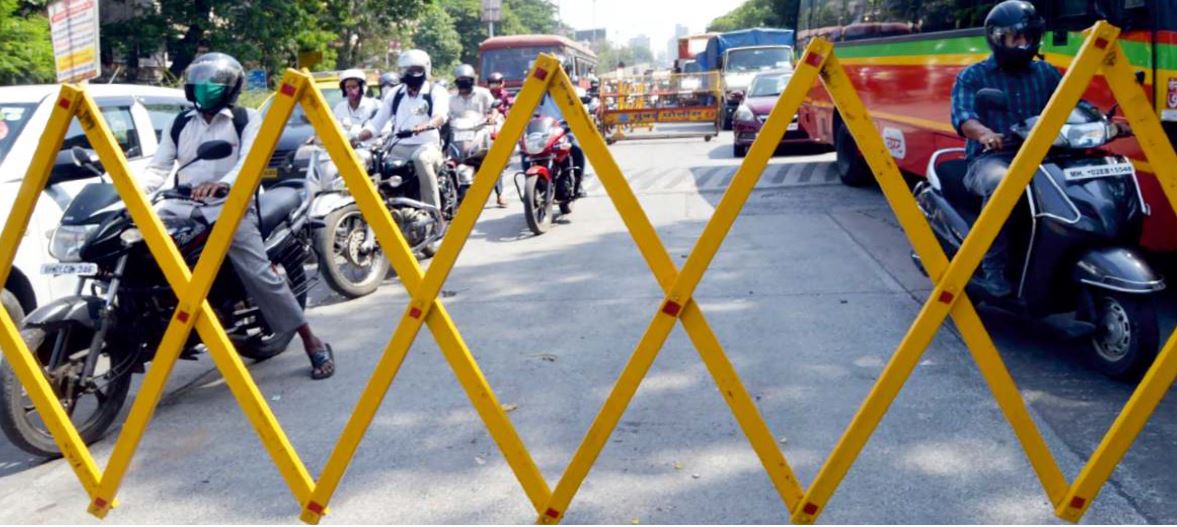 As the nation faces a deadlier second wave COVID-19, the Government of Maharashtra implemented a strict lockdown to curb the growth of positive cases in the State. The police kept vigil and conducted nakabandis in different parts of the city to keep track of vehicular and human movements.
Lockdown rules gave a window for essential shops, apart from pharmacies, to be opened from 7 to 11 am thus, prohibiting citizens from stepping out of their homes post 11 am for anything not deemed essential. The State Police set up check posts at various locations to ensure that those who break the curfew are penalised and deterred from repeating the error. While some were out on the streets taking advantage of nakabandi-free roads, responsible citizens stayed home, fearful that if not controlled, the pandemic will continue to wreak havoc, prolonging home confinement for the second year in a row.
With a highly infectious variant – the Indian variant, police personnel on duty were left exposed to the virus yet again. In April 2021, 6,949 police personnel tested positive for the COVID-19, making it the second-highest number of cases since September 2020, when 7,753 cases were recorded in the Force. As per the data obtained from the office of the Director-General of Police, since the outbreak of the pandemic, 43,117 police personnel, including 102 in the first three days of June 2021, have tested positive, while 470 police personnel have succumbed to the contagion.