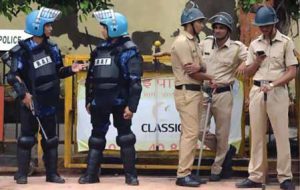 The Maharashtra police department is one of the largest police force of the country. It is therefore crucial for them to keep pace with time and introduce new technologies in the department that can aid them in crime detection and other activities. In a recent interaction, with a daily newspaper Satish Mathur – DGP (Maharashtra) discussed about how the state police department will soon be able to use wireless bomb disposal robot, a compact machine that will not only be able to indicate the nature of explosive device but will also be able to defuse the bomb by itself. The process to procure this robot is underway and soon it will be a part of the department.
"Mumbai police will also introduce 'full-body bombs suits' and 'digitalised wireless application' system. Digitalisation is an important aspect and we are trying our best to adopt it and make best use of it," said a senior police officer.
Bomb Disposal Robot
The Bomb Disposal Robot shall have all the unique features required in a bomb disposal situation. It will be equipped with several control applications that can monitor the location of a suspicious packet and can be handled through a remote control.
It also allows the users to manipulate the packet using the robotic arm. It can provide a visual feedback from the site of the packet. The device will have a set of inbuilt commands that will enable it to focus at a particular place or situation. It will be equipped with necessary accessories like scissors, torches, water dispensers and other important weapons. The device covers a distance of around 100 meters. It can enter into a train, search it, locate the bomb, cut the wires, pick it up and even bring it to you. The robot will not have a humanoid appearance, but will be a compact machine.
Bomb Suits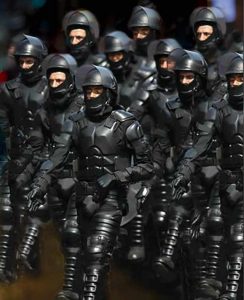 The Mumbai police also plans to have a safety gear for their policemen and women for riot like situations. They are in the process to finalise a full-body bomb suit for their officers that can be used during difficult situations. These initiatives are a part of the modernization programme undertaken by the state government following 26/11 terrorist attacks at Mumbai.
"We have just placed orders for modern bomb suits. They are different from the old suits and will provide the necessary protection. The suits are of superior quality and on wearing it the police officer would be safe during bomb disposal, said a senior official.
Digitised WAP system
In addition to this, the Mumbai Police control room will be soon upgraded with new digitized Wireless Application Protocol (WAP) system. "In the present system, one has to manually switch channels and messages cannot be transmitted across Mumbai because of high-rise buildings. We have added one more transponder and given them the APCO system. This will enable seamless communication. A separate channel can be kept for senior police officers for emergency response," quoted Satish Mathur–DGP (Maharashtra) to a daily newspaper. The Mumbai police's current wireless technology is on analog system 'APCO Project 16' and it is being maintained by one company. The system has several disadvantages, including lack of compatibility with other radio communication tools.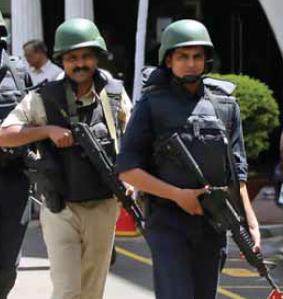 "One of the main features of the new technology would be that an operator can listen to two frequencies simultaneously, unlike the existing method of switching to single frequency at a time,"explained another senior police officer. The State Reserve Police Force (SRPF) is also set to launch a body protector for its officials since SRPF is generally deployed during riot situations. The suit is called 'Trauma Pad.'
"These suits will be useful to our officials in handling mammoth crowds during riots or morchas. I just had a look, they are quite tough and light weight which is important because we have to move from one place to another," said a senior official attached to SRPF.
By Mohit Naik