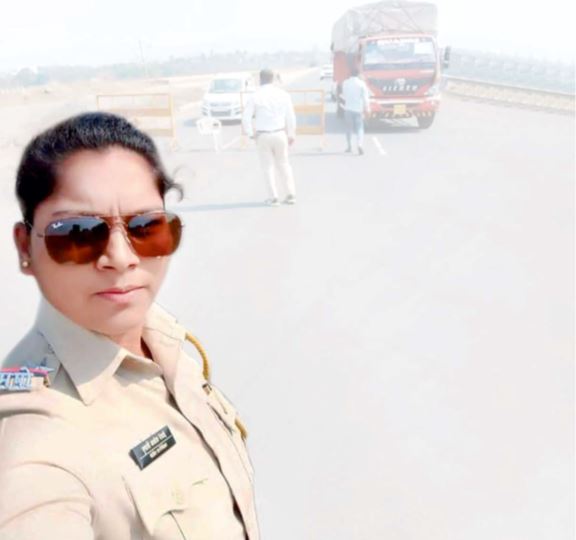 To become part of the police force is a deep calling as it is a job for those passionate about helping build a positive and secure society. It also involves risks and sacrifices. Police personnel do not get to spend enough time with their family during festivals or on special occasions. They have dedicated their lives to serve their nation first and then their family.
In the past, we have only seen the rough side of the police as they deal with law and order and security. But as a coin has two sides, so also does the police. They have a softer side which we often rarely witness, but we got a glimpse of it in abundance in the past 14-16 months.
Let us not forget that many women are part of the police force. They not only keep our communities safe, but they have a very important role in their home – that of a mother. The image of a mother and child is an enduring theme in art. India has had a long-standing tradition of reverence for motherly figures and the concept of the mythological mother and child has remained a constant source of fascination throughout the centuries. The connection and affection in a mother-child relationship is unique and irreplaceable.
Sometimes this connection can be put to the real test, especially during extraordinary times like the one we are still battling right now – the pandemic. One such incident we are highlighting in this article is that of a dutiful policewoman and a dedicated mother of two young daughters – Sub Inspector of Police, Vrushali Ashok Desai. The pandemic forced her to work longer hours. Vaishali did not back down from the call of duty. She had to steel herself to cut down her time with her young children to attend to her duties, helping citizens and maintaining law and order.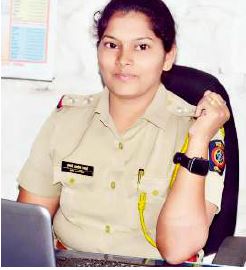 Sub-Inspector of Police, Vrushali Ashok Desai is part of Shirwal Police in Satara district. She was on duty at the Satara border on the Pune-Satara border, a laborious check post. She was on duty for about 16 hours a day for six months during the lockdown, putting her very life at risk. The enormous responsibility, therefore, prevented her from going home to her children. The only communication she had with them, and vice versa, was through the phone. Her hard work was recognised and appreciated by her higher-ups and her colleagues. Then Superintendent of Police, Satara District, Smt. Tejaswi Satpute awarded her with a Certificate of Appreciation.
Vrushali Desai is true to her calling, and she is proud of her profession. She believes that it deserves her top priority. She believes in the Marathi proverb, 'Adhi Khaki Mag Baki', which shows her love for the uniform. The Force is fortunate to have such dedicated officers. They lift the image of the institution.
We applaud your courage, hard work and sacrifices, Vrushali Ashok Desai. You stood tall and strong during the most challenging time. You are an inspiration.