Our Correspondent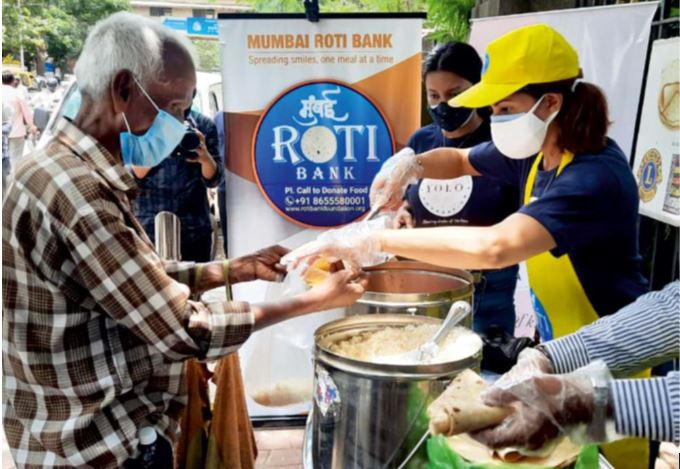 With the coronavirus pandemic severely challenging the ability of the State to adequately step up and help those in need, community-based organisations such as Roti Bank have demonstrated the vital role they play to help keep society going.
The second wave of the pandemic has proved more lethal than the first one causing heavier restrictions throughout the nation. Despite lockdowns and shutdowns, Roti Bank remained active in the line of duty by supplying essentials and resources to those in need. Realising the need of the hour, the Roti Bank team took extreme precautions to ensure their meals are fresh and infection-free. Up till now, they have successfully served 6.4 million meals to the needful and COVID-affected people.  
Their partner restaurants were closed due to the lockdown, but Roti Bank makes up for it by increasing the production capacity of their kitchen. Their kitchen is a high-end facility designed to prepare a large number of meals daily. The newest addition is a rice cooking machine, whose delivery was delayed due to the lockdown. Despite such obstacles, Roti Bank is dedicated to the cause. They have increased the volume and scale of their food distribution programme since people need help now more than ever.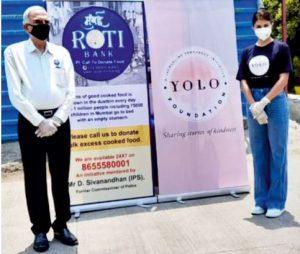 Going by the saying, "By working together, we can emerge from this stronger and better connected", and keeping the same motto and purpose in mind, many organisations joined the fight of eliminating hunger.
YOLO Foundation, an initiative led by actress Jacqueline Fernandez, is one of the organisations that have joined us during this challenging time.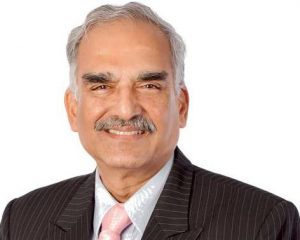 "We are very grateful to them for partnering with us to increase our daily food count during these crucial times. Ms Jacqueline has visited our kitchen and has also taken part in the process of distributing food. Moreover, her Foundation funded one lakh meals, thereby helping us bridge the gap between hunger and malnutrition. We are extremely thankful for all the kind help and support provided by YOLO Foundation," said D Sivanandhan, Ex-DGP, Maharashtra Police, Founder of Roti Bank. 
Roti Bank is working rigorously to reach out and continue to eliminate hunger in the country. During the second phase, they had increased the supply of food in Coimbatore from 250 to 500 meals, Nagpur from 500 to 2000 meals, and Hyderabad to 600 meals a day. Roti Bank also financed the Nagpur branch with Rs 12 Lakh, and for Hyderabad and Coimbatore branch with Rs 10 Lakh each to help as many people as possible during the pandemic. Their team also donated Rs 1.5 Lakh to Osmanabad organisation, Annapoorna, for distributing 600 meals a day to COVID-19 patients and relatives at the request of the SP and IG of Aurangabad Police, KMM Prasanna.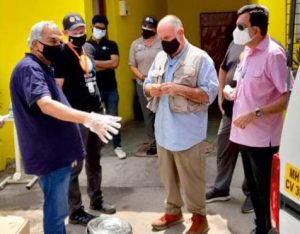 Famous Indian celebrity chef and entrepreneur Sanjeev Kapoor, accompanied by people from World Central Kitchen, New York, a not-for-profit non-governmental organisation devoted to providing meals in the wake of natural disasters, visited the kitchen and appreciated how the meals were prepared. They also helped distribute them at Kalachowki, Mumbai.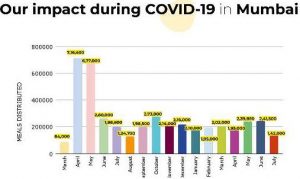 Roti Bank, which was started in 2018 by a group of individuals with a heart to serve those in need, has, over time, expanded its reach to impact the maximum number of hungry people. The NGO successfully served five lakh meals in 2018-19, and to date, they have served more than 6.4 million people, working round the clock to maximise the production of meals. The break-up of healthy meals served in different cities: 56 lakhs in Mumbai, 5.1 lakhs in Nagpur, 93,750 in Coimbatore, 18,895 in Chennai, and 1.78 lakhs in Hyderabad respectively.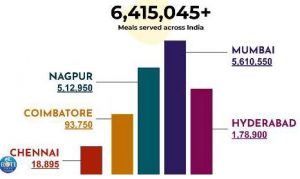 "As we are increasing our reach, there is an increase in demand to deliver food at different locations in the country. Hence, to achieve this, we have approached Municipal Commissioners for the allotment of the kitchen at different locations for Roti Bank so that the production of freshly-cooked meals daily is increased," Sivanandhan added.  
Newly Launch Roti Bank in Ahmedabad 
Roti Bank began in Mumbai, and with a favourable response, it is spreading its reach to Gujarat. This was proposed by former IPS officers who were instrumental in feeding many people during the second wave. Free Food Sewa, a joint initiative by Shree Sai Women and Children Welfare Trust and Mumbai Roti Bank, was launched in the presence of Narhari Amin – Rajya Sabha MP and former Deputy Chief Minister of Gujarat, YM Shukla – Gujarat Charity Commissioner. Also present were retired IPS Officers PP Pandey, AK Jadeja and Keshav Kumar, among others.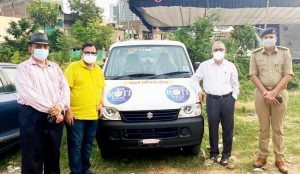 Brij Mohan Sood, Founder of Shree Sai Women and Children Welfare Trust, said, "Our organisation was already working for the underprivileged during the second wave. Retired IPS Officer Keshav Kumar contacted us and suggested that we introduce a citizens' initiative along the lines of Mumbai Roti Bank in Ahmedabad. He spoke to Sivanandhan, IPS (Retired) of the Maharashtra Police, who is the Founder and Managing Trustee, Roti Bank, and connected for this cause. We aim to provide food to 1,000 people per day by the end of this month."
Shree Sai Trust has been distributing over 150+ food packets/meals every single day since May 5, 2021. Since then, they have distributed over 19,000 food packets to the needy, including those who have been tested positive and are home quarantined, Sood added.
Keshav Kumar, Former Director General of Police, Gujarat, shares his thoughts on the initiative of Roti Bank: "Global studies on hunger reveal that there is approximately one in nine hungry humans in the world with not enough to eat. Hunger and malnutrition are self-perpetuating affecting a person's mental ability, health, work and productivity. The pandemic has further compounded the problem. The good news is that hunger is preventable. The problem lies in food access and the outreach mechanism."
Some noble thoughts on hunger will certainly motivate us to think towards eliminating hunger:
Mahatma Gandhi – the Father of the Nation: "There are people in the world so hungry that God cannot appear to them except in the form of bread."
Jimmy Carter, former President of the USA: "We know that a peaceful world cannot long exist, one-third rich and two-thirds hungry."
Mother Teresa, founder of the Order of the Missionaries of Charity: "If you cannot feed a hundred people, then feed just one."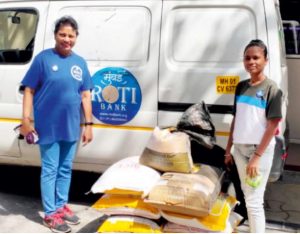 There are a plethora of ways for individuals to get involved in the war against hunger, particularly during the pandemic. Advocacy and contacting representatives is an effective means of citizen involvement. Supporting hunger initiatives and awareness over social media is another simple option to reach out to vulnerable sections of society during the pandemic and otherwise too. Through the creation of Roti Bank, a unique concept by Shri Sivanandhan IPS (Retd), by amalgamating social service and corporate social responsibility, we can create an impactful, sustainable and replicable model across the country. Let us address hunger through community participation and feed the marginalised. Let us join the crusade against hunger with all our might.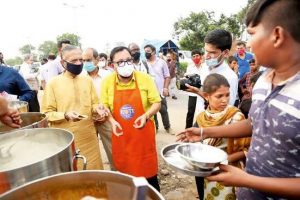 "I deem it a privilege and a God-sent opportunity to serve food to my fellow Indians who are hungry. It gives immense satisfaction to run an NGO of this nature. We are fortunate enough to serve 6.4 million meals due to the challenge posed by the pandemic. I am so grateful to the generous donors from Mumbai who are helping us run such an operation," said Sivanandhan.  
Five ways you can contribute
If Roti Bank's cause of hunger elimination moves you and you want to help out, here's how you can be a part of its movement.
Donate food: Roti Bank has a dedicated number you can call to donate food, whether it is from a canteen, corporate office, wedding, party or any place where excess usable food would go to waste. At a personal level, you can donate surplus food from your home to your hired help or someone nearby who is easily accessible to you. The joy of serving food yourself is worth experiencing.
To donate food, call +91-86555 80001.
Tie-ups: The organisation relies on enduring associations to provide food daily. Organisations, schools, mess, hospitals, temples or caterers who would like to donate food to Roti Bank regularly can ally with them. 
Schools and colleges: The organisation intends to develop a network of zestful youth who share their values and help spread their reach. Students can set up chapters in their institutes and donate their time to this cause. If they wish to, they can join the volunteering team. In addition, engineering students can use their know-how in technology to grow the organisation's operations as projects in their curriculum. It would also like to tap into the potential of existing and established student chapters and find synergies to work.
Donate to the cause: Monetary backing is essential to eliminate hunger. Roti Bank Founder D. Sivanandhan envisions serving 20 lakh (2 million) meals in the year 2021 and for that, it needs a fleet of vehicles and more personnel to handle the logistics. Support can go a long way in enabling the organisation to free many more people from the suffocating grip of hunger. 
Visit www.rotibankindia.org for more details
Spread the word: If anyone wishes to contribute but cannot do so based on the ways mentioned above, you can still do your bit. A shout-out from you on social media and offline would help increase and make its presence more visible. If you believe in their cause, make sure to spread the word. Start by sharing their newsletter with your friends.
As times are tough, Roti Bank wishes good health and safety to everyone.