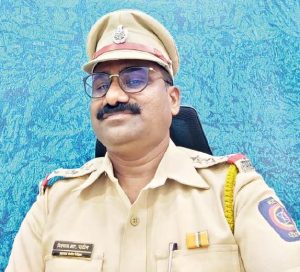 ASI of Chikalthane, Vishwas Patil, gave a perfect gift to a family from Uttar Pradesh on the auspicious festival of Eid by reuniting their missing son after 16 years. 
The young man was upset when his parents got him married at the tender age of 17. He ran away from home after the third day of marriage. He eventually landed in Aurangabad and got a job as a POP worker. His parents kept searching for him, but he made himself unavailable to his family by staying as far away from them as possible. 
According to the police, the young man's name is Hamidullah Mohammad Sami (33) from Uttar Pradesh. He has been living with Sanaullah Khan in Aurangabad and doing household POP work.
ASI Vishwas Patil said that Hamidullah was 17 years old when his parents arranged his marriage in 2005. Hamidullah did not want to get married at such a young age. He opposed it tooth and nail. His parents turned a blind eye to his pleas and protests and got him married anyway. An angry and disappointed Hamidullah left home just three days after the marriage. He did not inform anyone about his plans and whereabouts.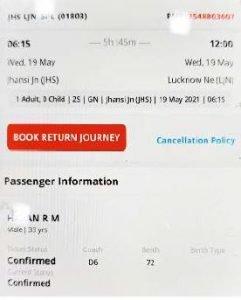 "The parents thought he was upset and that he would return home in a matter of days once his anger subsided. However, as days passed, the parents became nervous. They started searching for him everywhere. Days turned to months, and months into years, and there was still no sign of Hamidullah," said Patil. 
Hamidullah came to Aurangabad, changed his name, settled there and start working at a local shop for his survival. However, since he has a new identity, no one at his present place knew about his past. So when his parents came looking for him there, no one could help them, Patil added. 
Eid Gift from Vishwas Patil
Hamidullah's close relative, Shabbir Hussian from Mumbai, learned that Hamidullah has been residing at Chikalthane. Shabbir straightaway informed his friend, ASI Vishwas Patil, who is posted at Chikalthane. Patil immediately started a search operation, and within two days, found Hamidullah's whereabouts. He collected all information he could find about Hamidullah. When they finally found his present name and residence, they called him to the police station.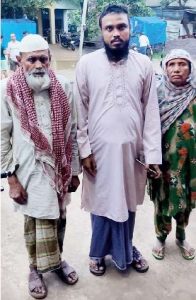 Patil explained that his parents were looking for him. As Hamidullah was not ready to return home, Patil spoke and counselled him about the importance of parents in one's life. He then encouraged Hamidullah to go and meet his parents who have been waiting for his return for the past 16 years. The anger that Hamidullah had nursed for the past 16 years subsided. He agreed to visit his parents. Patil also told him that if he wanted to return to Aurangabad after that, he could do so. When he was ready, Patil relayed the good news about the lost son to the parents. 
ASI Vishwas Patil extended a humanitarian gesture by buying Hamidullah a train ticket to his village in Uttar Pradesh so he can be reunited with his parents. This exemplary act by Vishwas Patil shows that humanity still exists. It also instils Vishwas (trust) in the citizens regarding the police force.