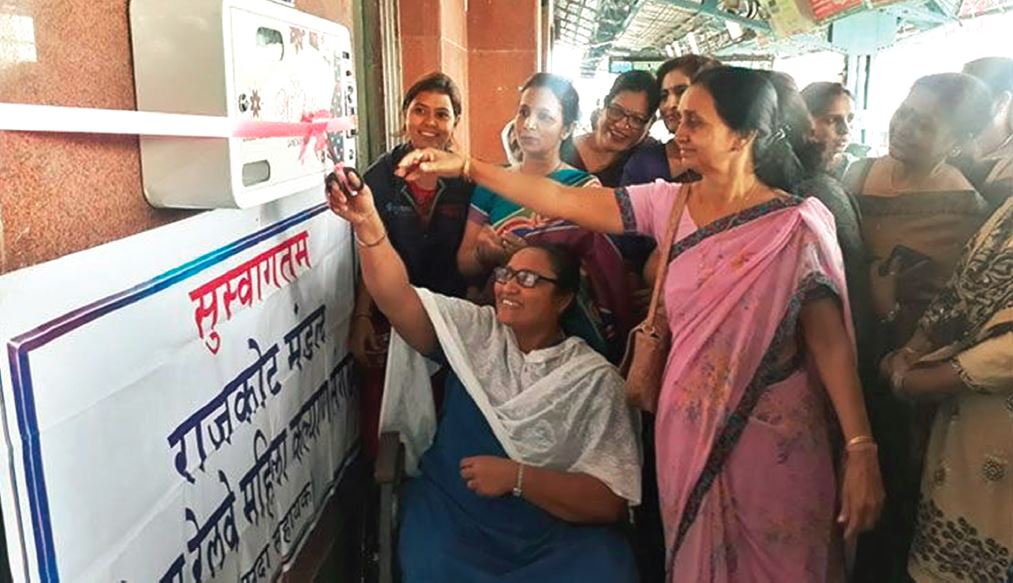 The first ever sanitary pad vending machine and incinerator were installed at the Mumbai Police headquarters. The initiative has been appreciated and welcomed with open arms by women police personnel. The initiative – 'Smart Maitrin' project was inaugurated by Mumbai Police Commissioner, Sanjay Barve, and his wife at the Police Commissionerate compound on April 9. The idea was to provide for the needs of the women police personnel. More such machines are set to be installed all over the city. Women police personnel expressed pleasure with the authorities taking steps to promote menstrual hygiene and dispel the taboo around mensuration. Sachin Patil, Deputy Commissioner of Police (HQ-1), said, "Hygiene is the most important issue, and we are taking small steps towards ensuring the ready availability of facilities for women police personnel in Mumbai."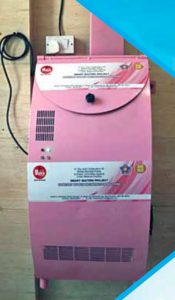 After the machines were made operational, the police also held an awareness session. The lady cops were explained the process of operating and obtaining sanitary pads from the vending machine and disposing them in the incinerator. A pad can be obtained by depositing Rs. 5/- in the machine. A woman officer has been appointed to provide assistance in operating the machines at the head quarters. Such officers will be appointed at every police station and unit where the machines have been installed. A lady police constable posted at the head quarter said, "Until now, it was embarrassing for women police personnel to discuss such menstrual problems with their male colleagues. The pads from the vending
machine are of good quality and of large size. Some of us prefer particular brands, but during emergencies, these pads are of great help." Another lady constable said, "The machines are operating smoothly. The installation of these machines is reassuring. We're no longer worried about looking for it in stores during night shifts."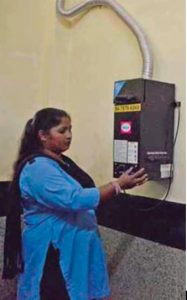 Women personnel were never comfortable to talk about menstruation with their male counterparts. This is however changing slowly, and now they are open to speak about the issue. The top brass is taking their concerns into account.
"This initiative is helping women staff to open up about their issues and there is no delay in addressing their problems. I am extremely proud of this initiative. In the first phase of the project, 140 machines would be installed at police stations, traffic police divisions, crime branch units and motor transport department units
across the city. The project will be taken forward depending on the feedback we receive after the first phase. The Mumbai Police worked along with an NGO to bring this initiative to fruition. For the benefit of their female officers, they are all set to install over 200 sanitary pad vending machines and incinerators across police stations in the city. Women constitute nearly 20 percent of the total police force in Mumbai. This should be the basic facility at the workplace, as monthly cycles are natural and unpredictable. I hope other public and private organisations also come up with this facility for women at their workplace," said a lady police officer.
by Jyoti Pathak