As COVID-19 spread its tentacles and reach across the world, it became evident that nations across the globe would be overwhelmed by it. As cases began to increase at a galloping rate and the number of people succumbing to the deadly virus mounted, fear and trepidation gripped leaders and citizens worldwide. Leaders from different fields were scrambling to come up with solutions to slow the onslaught of the pandemic.
India, too, joined the world in bringing the country to a grinding halt. The Prime Minister, Narendra Modi, declared a nationwide lockdown on March 22, 2020. The events which unfolded happened at lightning speed. It was a numbing situation. 'Stay Home Stay Safe' became the slogan. Those with existing medical conditions were advised to stay home. Such people are more vulnerable to contracting the coronavirus.
But not everyone was privileged to bow down to confinement. The medical fraternity, the police, essential services were all available for asking. It was touching to see how they served everyone amidst the constraints and the ever-present danger looming everywhere. They sacrificed their family life and worked for days on end. Many of these brave hearts – the Corona Warriors – lost their lives. Their contribution and selfless dedication are unprecedented and we shall forever be grateful to them.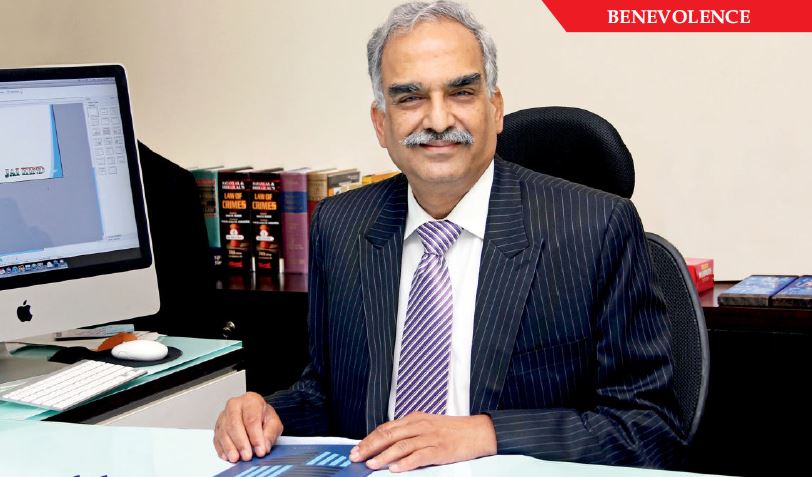 Roti Bank, founded by D. Sivanandhan – former DGP (Maharashtra) is one such NGO that worked relentlessly beyond its boundaries providing free hot meals to the needy. Undaunted by the fear of the virus and fuelled with the passion to serve regardless of the danger, D. Sivanandhan with his supporting team, went beyond their calling. He realises that although everyone is affected by the lockdown, it was the elderly who needed the most support.
D. Sivanandhan, in a conversation with Jyoti Pathak, Executive Editor, Mumbai Protector, discusses how the passion to feed the hungry drives him, the safety measures the elderly must observe in general, and particularly during COVID-19.
I am a positive person. I breathe positivity, and that keeps me young. Age is after all just a number, as they say. You have a choice to be either a victor or a victim. I chose to be a victor. In my opinion, health is the best investment. I have been a fitness freak since early childhood. I joined the police force at the age of 23, and since then, I have been observing a strict regimen. I start my day around 5:00 am and work non-stop till late at night. That has been my lifelong routine. I walk 11,000 steps daily – 5,500 in the morning and 5,500 in the evening. I have also enrolled myself for online fitness classes.
Yoga and stretching classes are an integral part of my daily routine. I am never aware and conscious of my age unless somebody refers to me with reverence. I take care of my health and that enables me to perform every job at an optimum level. As the Prime Minister rightly said, "Jaan hai toh jahan hain," which means the world exists only if we have good health. So, even at the age of 70, I am as active as I ever was. However, the same is not the case with many people of my age.
Many elderly people live alone for different reasons. Some of them are single, unmarried or have lost their partners to sickness and old age. In many cases, the children are either working out of the country or live at locations away from their parents. These elderly citizens become vulnerable to many crimes and need support to keep their life going. The lockdown due to pandemic has been one-of-a-kind experience for everyone. It was an eye-opener of sorts, in many ways. Though all age groups were hit by circumstances arising due to the lockdown, dependents and single elderly citizens were more vulnerable.
As an elderly citizen myself, I would advise my contemporaries to be cautious about their security. If you are travelling, you must follow all the safety guidelines. The pandemic has forced travel restrictions on us, but once such restrictions are relaxed, make travel a part of your life. If you are physically fit, make sure you travel wherever you desire and can afford to.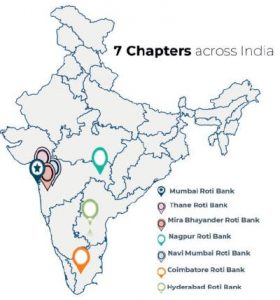 With the proliferation of social media, there has been a content explosion. Recently, an elderly had to face the wrath of a group of people who were not happy with a cartoon on social media. Be careful with your posts on social media. There are all kinds of people on social media. My dear friends, the world has become very intolerant, and even elderly citizens are not spared. It is better to play safe and avoid temptations to share messages that could be considered incriminatory or offensive.
At the home front, there are many risk factors for the elderly. It is a wise idea to equip your house with CCTV, facial recognition system, alarm bells and fire extinguishers. In a city like Mumbai, it is a good idea to have double doors – the security door and the main door. They will keep you safe while dealing with unknown people, delivery boys, etc.
During my policing career, I have come across several cases where wealthy elderly people live with caretakers who eventually grab their properties. They compel them to nominate them or take ownership of the properties. To ensure that your properties and wealth go to your descendants, prepare a will well in advance.
If you are a wealthy, active, working elderly citizen, make sure you have an able-bodied man to accompany you for your safety. Your assets must be ensured. Property crimes have increased in recent times. Do not inform everyone if you plan to travel. Somebody can break into your property and steal your assets. Keep your valuables and jewellery in lockers.
The lockdown has made many people redundant. Commercial enterprises are running into losses, hence, they have been compelled to cut down jobs. This has resulted in an economic slowdown. Those living on daily wages are finding it difficult to survive. Hence, the crime rate has increased. With the lockdown, online transactions have spiralled upwards and cyber frauds have escalated. Online transactions should, therefore, be done with utmost care.
Online payments should be handled with care. Ideally, one must maintain two accounts – one for online payments and the other for parking your savings. As far as possible, update your computer with the latest security software. Passwords should be unique, using 12 digits with a mix of alphabets, numbers and signs; making it difficult to hack. Keep changing passwords. Check your privacy settings. Always go for paid software. Do not give in to the temptation of looking into mails with attachments from unknown email IDs.
Four years ago, on a nondescript weekend, the Bangladesh Central Bank was looted of US$ 83 million. Till date, there is no clue who the looters are. Elderly people should be wary of traps to double your money, mails promising lottery prizes, and people offering wealth through emails. These are all fake offers. So do not fall prey to schemes and lures of better opportunities.
The lockdown has also resulted in a phenomenal rise of domestic violence, thefts, suicide and depression. There are still many more such cases that have gone unreported.
The elderly are often victims of emotional abuse by their kith and kin. These things often go unreported either because the elderly do not have their place of refuge or they have already willed their property to their descendants. There is also a serious dearth of quality, old age homes in India. The elderly require your love, attention, time and care. I would like to request the elderly to go out and mingle with other people. I am glad and proud to say that Mumbai Police has been doing a tremendous job in extending emotional and mental support to the elderly during this unprecedented crisis. They have done so in the name of humanity.

I set up Roti Bank, an NGO, in 2018, to provide free meals to the hungry and needy, under the 80G certificate. As humans, we all toil to sustain ourselves. Food is a basic requirement, and if it is made available to the hungry, it would attract them to education, making them employable, which eventually lead to lesser crimes.
On its launch year, we started with the target of providing five lakh free hot meals to the hungry and needy. In 2019, we met that target. However, with COVID-19 in 2020, we have surpassed way beyond our target. We served 3.5 million meals! And now we have branches at Hyderabad, Nagpur and Coimbatore. The number of hungry has increased by at least 400 times due to joblessness, loss of opportunities and migration of workers to their respective home towns. Instead of staying safe at home considering, I'm a diabetic and part of the high-risk group, I took the challenge to step forward and go about my mission of providing free hot meals to the famished.
Post the Nisarga cyclone, our NGO provided 10 tonnes of atta and dal to the affected people. The police helped distribute these much-needed dry rations. We have raised our targets.
I request all well-established citizens to come forward and provide meals to the hungry. Let no one you know be hungry. Provide food to at least two persons every day. Such baby steps would help in providing succour to the hungry population.