Mohit Naik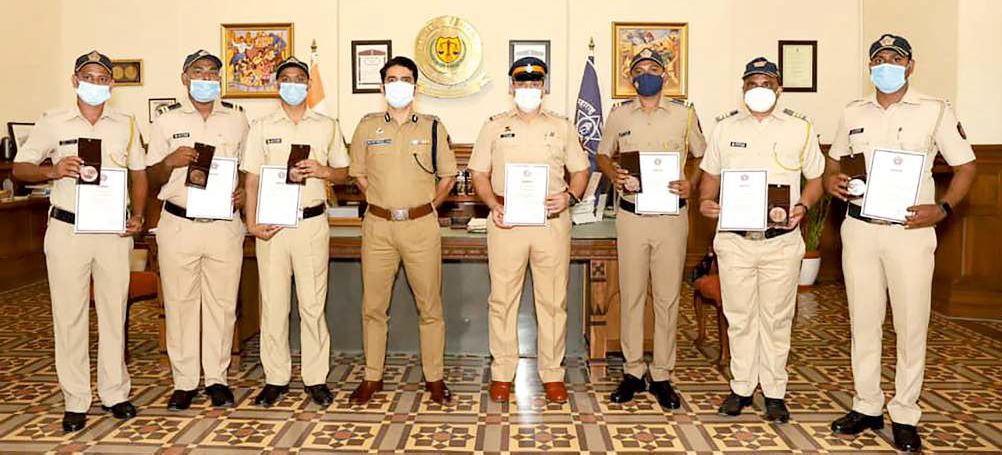 Maharashtra Police is always on the frontline – be it during normal times or during times of crises like the one we have been going through since the early part of 2020. Even after being one of COVID-19's most-affected front liners, the State Police are focused on their job of minimising crime under their jurisdictions. An example of such swift detection was witnessed at Khar Police Station where local sleuths were swift in detecting a crime, arrested the culprit and put them behind bars.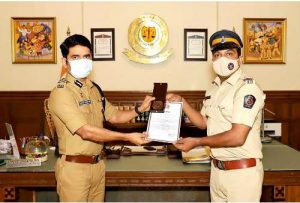 According to the police, complainant 61-year-old Anil Kumar Madan, resident of Khar West was looted by some unidentified goons at his residence. The goons, on the pretext of being delivery boys from a courier company, entered the house and thrashed the complainant, following which, a case under several sections of the Indian Penal Code was registered at Khar Police Station.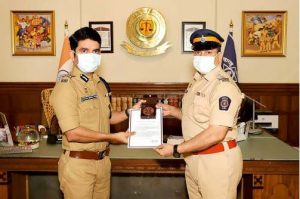 While investigating the crime, Khar Police Thane Crime Branch Squad checked the building CCTV cameras and roadside CCTV camera footage obtained from the spot. It was found that the two accused were sitting in a white tourist car. It was learned that the car was being used as an Uber cab. The mobile number from which the car was booked was obtained and a technical investigation was carried out on 18/4/2021. "With the help of the mobile number, the accused were traced and arrested in connection with the alleged crime. 
Names and addresses of the arrested accused are as follows:
Jyotish Kumar Anant Kumar Singh
Age: 39 years
Rathi: Room No. 1748, Building No. 45, Sector 7, C.G.S. Colony, Antop Hill, Mumbai.
Krishna Ram Appa Naik
Age: 38 years
Rathi: Room No. 1, Shantabai Kasor Chawl,
Near BMC School, Kalina, Santa Cruz East, Mumbai.
Rabbani Ansari
Age: 37 years
Rathi: Room No. 506,
Saibaba Building, Near Sanjeevani Hospital, Jawahar Nagar, Santa Cruz East, Mumbai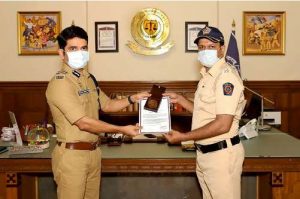 While interrogating accused No 1. Jyotish Kumar, he said that accused No 2. Krishna Ram informed him that the complainant has cash and gold ornaments worth Rs 20 Crore at his flat. The duo then decided to pose as income tax officers and rob the complainant. He also provided the name of another member who was involved in planning the crime. 
"A case under Section 395 (Punishment for Dacoity), 420 (Cheating and Dishonestiy Inducing Delivery of Property), 120 B (Punishment for Criminal Conspiracy), 170 (Impersonating as Public Servants) of the India Penal Code was registered against the accused. They are all remanded to police custody for further investigation," an officer added.
Similarly, arrested accused No. 3 provided some more names:
Lokesh Ramnath Ramgude
Gautam Kumar Mehta
A friend of Lokesh Ramgude using two rickshaws and an Uber Taxi on 15/04/2021 at around 14:30 informed the police during the investigation that he had committed the crime.
Under the guidance of their superior, the following officers and officials were instrumental in nabbing the accused:
 Assistant Police Inspector Sachin Katkar
2)  Police officer Sachin Trimukhe
3)  Police constable No. 990023/Bharat Kachche
4)  Police constable No. 34482/Ramesh Mohite
5)  Police naik No. 050366/Prashant More
6)  Police naik No. 061450/Vijay Kumar Dabde
7)  Police constable No. 071195/Nikhil Chavan
8)  Police constable No. 08397/Yogesh Torane
9)  Police officer No. 080465/Vishal Jadhav
10) Police officer No. 080550/Ganesh Godse
11) Police officer No. 08799/Rahul Patil
The team worked tirelessly to nab the accused. On 04/05/2021, Hon. Vishwas Nangre Patil, Joint Commissioner of Police, honoured them with a special award and certificate.