Intro    –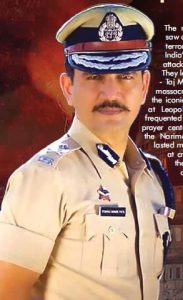 The night of November 26, 2008, saw a rampage by 10 heavily-armed terrorists who sneaked into Mumbai, India's commercial capital, and attacked prominent places in the city. They laid siege to the city's landmarks – Taj Mahal Hotel and Oberoi Trident, massacred people indiscriminately at the iconic Chhatrapati Shivaji Terminus, at Leopold Café – a popular eatery frequented by foreigners and a Jewish prayer centre (Chabad House) known as the Nariman House. The attacks, which lasted more than 70 hours, were aimed at creating a fear psychosis among the millions of Mumbai's citizens and to hog global publicity to the terrorists' despicable cause, namely, bringing down India, an emerging economic powerhouse, to its knees. As many as 186 people were killed and scores of others injured in the brazen attack; televised to a shocked world as long as it lasted. Mumbai Police, faced with a suicide mission for the first time in its 150 years of history, was caught unawares by the scale of its planning, execution and brutality, but rose to the occasion. Senior-most officers led from the front, facing volleys of fire from AK-47s and splinters from exploding hand grenades lofted at by the terrorists. The Force lost 16 of its brave men, some of whom were posthumously awarded the Ashok Chakra, the nation's highest award for exemplary valour, and the President's Police Medal for Gallantry.
One such officer who took on the terrorists singlehandedly against all odds was Vishwas Nangre Patil, DCP – Zone I. This Zone, comprising of South Mumbai, was the prime target of the terrorist attack. Patil, accompanied by his bodyguard and a radio set operator, did not think twice before rushing to The Taj Mahal Hotel where the terrorists had struck. They only had their service revolvers to defend themselves. Both Patil and his bodyguard were battling the terrorists on their own for a long time until the Naval Commandos arrived on the scene. The brave officer did not think of his safety or life during this do-or-die situation. He showed extraordinary courage while battling with the terrorists.
After his stint at Zone I, Patil was posted at Thane Rural. He started an innovative performance appraisal report on the lines of the corporate world, which is unique in the police force. The report grades the performance in various aspects of policing, crime detection and closing of the cases every month through a point system. While the best three performers are rewarded, the last three performers, if they are rated as laggards consistently over months, are warned. This unique performance evaluation system enthused the policemen in the district to perform and constantly upgrade their performance.
In an interview with Jyoti Pathak, Vishwas Nangre Patil, now currently serving as Joint Commissioner of Police (Law and Order), Mumbai City, shares his experiences of that fateful night, and other aspects of his profession.
During the 26 /11 terror attack in Mumbai, you were DCP, Zone I. You led from the front inside The Taj Hotel. Could you recount the sequence of events as they unfolded?
On that day, we had our ASL (Advanced Security Liaison) Meeting at The Oberoi with IG – SPG Srivastava. It was a joint co-ordination meeting of the local police, ACP M. Venkatesam, three other officers and I. This meeting was part of the preparation for a programme scheduled by TV channel Times Now at The Oberoi where the Prime Minister was supposed to be the Chief Guest on November 28, 2008. By 9:20 pm, we had finished the ASL meeting and I left for home. A fortnightly round duty in the Zone was also part of my schedule that night.
While I was having dinner, I got a call from Dr Venkatesam informing me that there was a firing near Leopold Café. A constable was injured in the firing. Prima facie, I thought it was a gang war, but when Leopold was mentioned, it struck me since there was an intelligence input about Leopold, based on which, we had launched a full exercise of preventive measures needed opposite the Café. Incidentally, on 24th and 25th November 2008, I had informed on the wireless that maximum casualties were possible in the event of a blast near Leopold because it is crowded; with the maximum crowd surrounding the hawkers at around 9 pm.
I had just reached home and was in uniform, so I immediately rushed, armed with my service revolver and my bodyguard. On the way, when I was near Metro Cinema, Dhobi Talao, I received a call around 9:45 pm from the then DGP A. N. Roy informing specifically about firing with AK 47 at The Taj Hotel. I received another call from other senior officers informing me about the same. The response from the police to this terrorist attack was not confused as was widely reported. It was a planned and systematic response.
I decided to respond to the attack at The Taj. After reaching the hotel, instead of going through the main entrance, I entered from the rear side near the swimming pool. I was accompanied by my bodyguard, Amit Khetle. He had 20 rounds of ammunition. I had 30 rounds. I loaded both the magazines since I knew it was a terrorist attack. I had intelligence input about The Taj, for which, on 29th and 30th September, we had done a complete recce and reviewed everything for nine hours. So we are familiar with just about every part of the hotel – the corners, towers, windows and staircases.
When I entered the hotel around 9:50 pm, Sunil Kudiyadi, the Security Chief of The Taj, was waiting for me. He informed us that the terrorists were on a killing spree and requested that we do something about it. Ours was the first response team to reach, so I encouraged him to stay cool. We entered the hotel with Sunil, his two security aides and my constable. We were followed by a press photographer, Vasant Prabhu. At the lobby of the ground floor, we saw dog squads lying dead with five to six other dead bodies of hotel guests. We moved to the first floor where we encountered three seriously injured people lying in a pool of blood. We left the security aides to look after these guests. Sunil then guided me and my constable through the hotel.
I then rushed to the second floor. Sunil showed me three terrorists and shouted, "They are there, Sir." I spontaneously fired three rounds from my Glock pistol, of which, one hit the leg of one of the terrorists. They retaliated. While we were still on the second floor near the Royal Staircase, the terrorists shot several rounds of AK 47 at us. We were unharmed as we were protected by a wall. I told Sunil that though the weapon is important, the position is even more important, so we decided that we should go to the sixth floor by the staircase, which will be a dominating position to fire back at the terrorists. We checked the sixth floor thoroughly.
I warned the photographer who was following us not to take any pictures and leave us but he was fearful of his safety and life. So I let him accompany us. It was later that night that the family of Karimber Singh Kang, General Manager of The Taj, and journalist Sabina Sehgal Saikia, who were on the sixth floor, lost their lives due to asphyxiation and suffocation from an explosion that had taken place. Their bodies were discovered much later.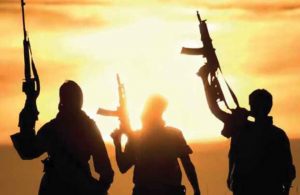 Before I arrived at the hotel at 9:51 pm, the terrorists had already killed 21 persons. At 9:38 pm, a pair of terrorists had entered the main gate followed by another pair at 9:45 pm. The pair who entered at 9:38 pm killed the guests at the restaurants – Shamiana and Masala Craft, and at the lobby. At 10:03 pm, they received retaliatory firing from the police. That surprised them, after which, they vanished. We were searching for them aggressively on all the floors, knocking and opening every room on all the floors of the hotel. At 10:47 pm, we came down and then there were two grenade blasts near the Royal Staircase area. I fired two rounds in the air in retaliation and as a deterrent effect so that they know that the police have arrived. I then went to the porch where I met Hemant Nagrale, Police Inspector Dhole, Police Inspector Kakade and DCP Rajwardhan. We were then joined by two constables with 303 rifles from SRPF. We lost Constable Rahul Shinde and Samardhan Mane who died during a 3:00 am firing. My constable, More, then got two bulletproof jackets, which DCP Rajwardhan and I wore. I told Nagrale and Rajwardhan to man the gates of the hotel while I continue with the operations.
After checking the South Wing thoroughly, I was convinced that the terrorists must be in the North Wing. I shifted my focus there and took a lift to the sixth floor of the North Wing along with three to four constables. Meanwhile, the terrorists had switched to the Southside after the grenade blast while we were looking for them in the North Wing. After checking all the floors in the North Wing, we made our descent. There was complete silence from their end. There was no blast or firing. We then decided to go to the CCTV Room located on the second floor of the South Wing. I took DCP Rajwardhan, PI Dhole, PI Kakade, Constable Mane and two others with me from The Taj.
There was no one in the CCTV Room, so DCP Rajwardhan fired one round in the air. That was around 12:10 am. We saw three terrorists coming out from Room 631 and 632 holding five guests hostage. Some of them were stripped half-naked. The terrorists threw grenades towards us but we ducked and rushed to the CCTV Room. After this, we informed the control room at 12:15 am about the terrorists being in the room and advised them to take precautionary measures on the road. At approximately 1:30 am, I called Police Commissioner Hassan Gaffoor and told him that they are firing and throwing grenades at us. He informed that Naval Commandoes are reaching and that we should "keep them pinned down". I replied, "Sir, we are doing that and we will not allow them to come down even if we die."
At 2 am, PI Colaba informed that Naval Commandoes have arrived. I told him to take them from the rear side and I will take my team from the front side. After their arrival at 2:15 am, DCP Rajawardhan and I made our exit from the ballroom with the help of the fire brigade since the terrorists were keeping a close watch on the main staircase. The entire team was working with wholehearted dedication. We put up resistance until 3 am. We blocked all the escape routes by firing randomly at the corridor. At 3 am, the terrorists burned the wooden part of the 2nd floor. It was then that we decided to divide into groups of two. There was a continuous barrage of firing from the fourth floor, killing Rahul Shinde, a SPRF Constable, who was with me.
My bodyguard, Amit Khetle, was carrying my wireless. I monitored the entire operation on the wireless. I threw my cell phone as soon after I entered the hotel since I was hounded by calls from the media. I was in constant touch with all my senior officers. There was no communication gap between us. We worked in one accord. I lost touch only around 3 am when Amit Khetle suffered three bullet injuries – two on his thighs and one in the stomach. The bullet that went through his stomach hit Rahul Shinde, killing him on the spot. He was brought down and information was passed on to the control room saying that DCP – Zone I and RTPC are injured. Since the walkie-talkie was with my bodyguard, I was out of touch for 45 minutes. There was panic in the control room due to this silence. They thought I had perished. I later came to know that the people in my village had even started making preparations for my funeral. 
What were your thoughts, say two years after this life-changing incident?
It was almost a war-like situation. During IPS training we do LRP in terrorist-affected Kashmir. During that period, we interacted with the Army and CRPF for a month. However, this was an exceptionally different situation. The news of the deaths of Hemant Karkare, the Chief of Anti-Terrorist Squad, and Ashok Kamte, Additional Commissioner of Police, was very overwhelming and we were in no mood to give up. Motivation and determination to fight against all odds were very high and the will to fight, come what may. Policemen fought aggressively only with sticks and pistols and they tried to resist and thwart every move made by the terrorists. There was no time to think much but to react spontaneously to the need of the hour. The only dominating thought was to nab the terrorists who were on a rampage. All other thoughts were relegated. It was wholly a call of duty for the police force.  
With a constant emphasis on fighting terrorism, do you think policing has taken a backseat – like prevention or attention to local crimes or gangsters for that matter?
Terrorism and policing are interwoven things that cannot be separated. In the US, a new system called The Broken Window System evolved after the 9/11 terrorist attack in 2001. Its effectiveness is evident as there has been no terror strike of the type again. It works on the theory that even if a glass pane window is broken, it should be treated as a bomb blast; meaning any small incident has to be dealt with utmost seriousness and attended to as though a bomb blast has occurred. With such alertness, all petty crimes and property offences have come down. The prime function of the police is the prevention and detection of crime. If we take care of macro issues, then micro issues will be taken care of on their own. After 26/11, I continued as DCP of Zone I. I realized that due to our patrolling, searching, combing and increasing our visibility, alertness and intelligence systems in place, petty crimes on the road like chain snatching, minor thefts, petty offences like NDPS drugs were in control. Due to all these measures, social discipline is also maintained. Anti-terrorism measures should not be treated with panic. They should be treated positively, interwoven with our lifestyle both by the common citizens and the police force.
What are the lessons you have learned in terms of preparedness to counter and avert such terrorist attacks in future?
The 26/11 terrorist attack in Mumbai was a different and unexpected kind of an attack, unlike the series of bomb blasts in 1992 and the 7/11 blasts in the local trains in Mumbai. It was a daring attack by trained terrorists, randomly and indiscriminately firing with AK-47s; eerily similar to the attack on Parliament. After this attack, several hard-hitting measures have been put in place to combat such kinds of terrorist attacks. While doing so, we are not just preparing ourselves to combat terrorist attacks but other possible angles of terror threats are also being reviewed – like CPRN-chemical, biological, radiological and nuclear attacks as eventualities. In addition to this, we are also preparing ourselves for attacks like the ramming of vehicles on buildings of vital installations.
Coastal security has been enhanced on a large scale. The number of battalions of Quick Response Teams in Mumbai has been raised to 1500 men who are equipped with modern weapons like AK-47 and MP5 submachine guns, MP4 carbines and MP9 pistols. The Maharashtra Police have also set up SPG Unit Stations in Mumbai.
A special commando unit called Force One modelled along the lines of the National Security Guards (NSG) has been set up in 2009 with a strong force of trained commandoes. Maharashtra is one of the few States in India that can boast of such an elite commando unit. They have been stationed in enough numbers in Mumbai and at many other places. They are meant only for counter-terrorism operations. These commandoes undergo regular training sessions with the Army and foreign experts.
Intelligence is also a very important aspect to combat terrorism. An intelligence academy was set up in Pune.  This idea was proposed by former DGP – D. Sivanandhan, who was also the Commissioner of Police – Special Intelligence Department then. Experiments like in-service training and continuous firing practices prepared us physically and mentally.
We read a lot about highway dacoities in newspapers and crimes of this nature in Thane and its surrounding areas. What are the initiatives taken to curb these activities? What are the other measures initiated to improve the law and order situation in your district?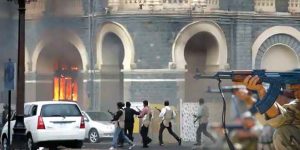 Planning is the key to curb such menaces systematically. To avert such kind of dacoities that happen frequently in this area, we have started Highway Beat Patrolling and we are focusing on it. Previously, there was only one mobile vehicle patrolling on the Ahmedabad, Nasik, NH 50 and Murbad Highways. We have now deployed an additional mobile vehicle on this Ahmedabad Highway every 15 km. We have seven additional mobile vehicles on this Ahmedabad Highway and eight up to Kasara on the Nasik Highway at every 15 km. This helped bring down consignment hijacking which used to happen regularly, and illicit activities like oil adulteration, mixing incidences have reduced, or did not exist anymore. For many years, all the three highways used to be a dumping ground for dead bodies in murder cases; like the infamous Neeraj Grover-Maria Susairaj murder case. Incidents of undetected, unclaimed bodies have reduced due to effective checking by the highway beat system.
A few days back in Vikramgarh, Rural Thane, near the Manor Highway, we carried out an operation to nab dacoits when a jewellery shop was attacked by 15-20 gypsies who were later identified as the Zabua tribals from Madhya Pradesh. They beat up the watchman and the owner of the shop with sticks and stones and made away with a huge booty by dividing themselves into smaller groups, of which, some pelted stones at the shop and others barged inside to loot it. 
These Zabua tribals are very fast and agile in their movements but with a well-planned strategy and a focused approach, we were able to nab 15 of them and neutralize one. The CCTV footage and recovery of the lost mobile phone of the owner and the support of the Dog Squad helped greatly in nabbing them.
Twenty officers and 200 constables from various places took part in the operation. We cordoned off a stretch of eight km and divided the armed constables into small teams with a few villagers in each team. Our constables fought with the dacoits. We nabbed 15 of them and neutralized one.
Your posting in the South Mumbai as DCP – Zone I was as stark contrast from the next posting at Thane SP (Rural). Share with us the problems and challenges of these postings.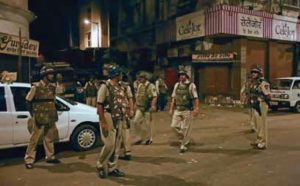 Both postings were different. I completed two years of posting as DCP of Zone I, which is one of the most elite locations of Mumbai and the country. It is a high-profile, sensitive area that is a ripe target for terrorist attacks since the Mantralaya, all the major ministries and corporate houses were located here. The responsibilities were different. The security of the corporate houses and VIP security was of prime focus. Zone I is a compact zone comprising only seven police stations.
In contrast, Thane Rural comprise of 33 police stations. It is spread over vast areas like Dahisar and Mira Road. After Dahisar Check Naka, we have areas like Vasai and Virar. In Nalasopara, there is an area called Santosh Bhuvan which is twice the size of Dharavi, which nobody is aware of, and many gangsters take shelter there. So the size of the area is a big challenge as it comprises the highways, rural pockets and industrial areas. There are far more responsibilities as far as crime and other issues are concerned. The role of Superintendent of Police differs from that of a Deputy Commissioner of Police in terms of responsibilities.
Was police service a career you always aspired for as a youngster? Do you feel satisfied with your choice? Who did you look up to for inspiration as a youngster?
My first choice was to be in the Civil Services, but now that I am part of this department, I am very happy because police service provides me with the opportunity to interact with people directly and render them with immediate relief when they face problems. I feel very content that I am in a position to help society and experience absolute job satisfaction, which is the prime objective of any career. I had also aspired to be in the Indian Army at some point in time since I was in the NCC, I was a C-Certificate holder and a gold medalist in the university shooting competitions.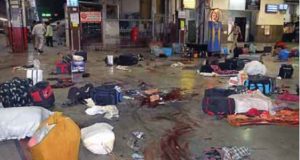 Since I always aspired to join the Civil Services, I opted for Arts and gave up my admission for a course in electrical engineering. I was inspired by one of my seniors from my village who became an IAS officer. I have a very rural background. My parents were hardly educated so there was no career guidance from them. Along with my cousin who was studying BDS, we aspired to compete and join the Civil Services and decided to opt for Arts, and both of us successfully cracked the exam. Being an IAS officer was always my first choice and a dream, because of this, I attempted the exam twice. However, on both occasions, I got the IPS cadre. I have no regrets whatsoever. I am happy and proud to be an IPS officer. This career has been both satisfying and challenging to me.
As far as role models are concerned, I am inspired by all good officers and cannot single out anyone. I try to imbibe the best qualities of all my seniors. Since childhood, I have been inspired by the life and personality of Chhatrapati Shivaji – maybe because I was a History student.
Let us go a decade back. What changes did you perceive in the Police Services 10 years hence, in terms of technology and understanding of human behaviour?
I knew back then that cybercrime was going to be a major challenge in the future. We geared up by establishing a cyber cell in every district/unit. Connectivity to police stations, receiving and addressing complaints online was what we pursued on a priority basis. The High Court had also taken a positive view of this.
As it was then, this is the same thought process we have right now. We must equip ourselves with modern weapons, modern fingerprinting and DNA profiling units. Training our staff to be tech-savvy is also crucial as the world is changing rapidly and we all must catch up to these changes. Installation of latest equipment on boats like radars and sonars or the GPS or GIS on our vehicles will help us to respond to any incident swiftly. Response time to any crime is crucial to its detection and it can be reduced with the use of technology.
In your opinion, what does a police job has to offer to drive and motivate educated youth into joining the police force at all levels?
It is not true that educated youngsters are not drawn towards the police force. More and more educated youths have been entering the police force in large numbers. The general education profiles of youth entering constabulary today are graduates, PG (Arts), Law and Engineering diploma holders. We are getting very smart and well-educated youths for these positions, but I have a little reservation since the cut-off age for recruitment of a constable is 18 and the minimum education is Class 12. It is far easier to mould young minds in the age group of 18, 19 or 20. It is slightly difficult to train older educated youth. Since there is a mismatch in education and job profile, it is sometimes frustrating for them. However, at the Sub-Inspector level, better education is required. In terms of career growth, a constable is entitled to only three promotions in his career, whereas an IPS officer is entitled to five or six promotions. Police services offer an individual the opportunity to render service to society. It also provides challenges and results which are fast and noticeable.
What activities do you engage in during your leisure hours? What is your fitness regime?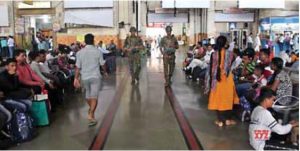 I am a sports person, very health conscious and a complete fitness freak. I play tennis whenever I find the time. I go to the gymnasium regularly. I am fond of running and cycling and have travelled the length and breadth of the country on a bike. Mountaineering is a passion for me. I have scaled almost all the major forts of Maharashtra. I take off whenever the wanderlust strikes me. I go jungle trekking every New Year day. I am a complete outdoors person.