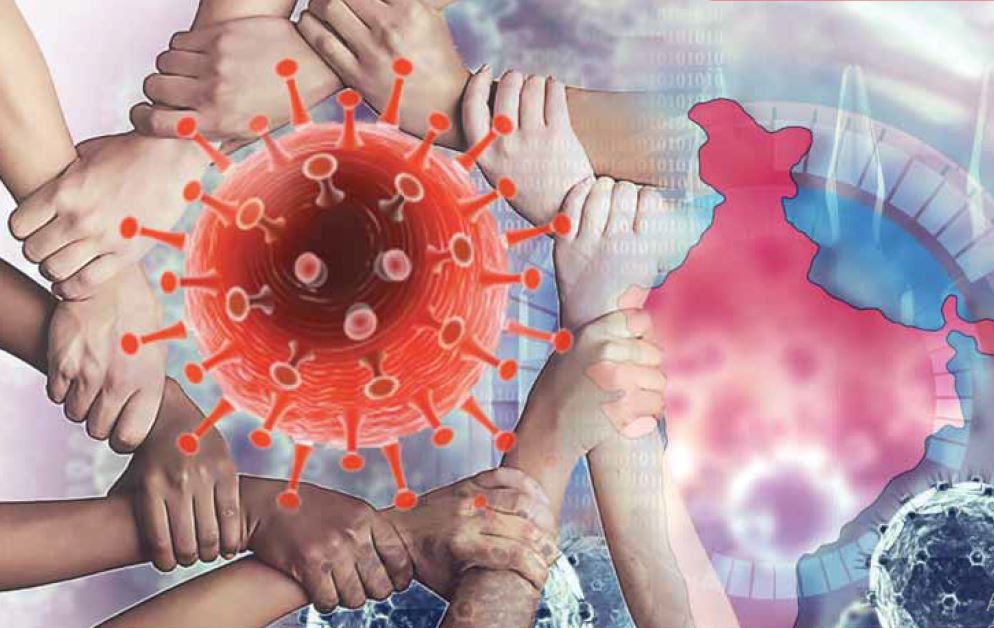 Resources available for Indian Police agencies are often minuscule. Despite these handicaps, they always rise to the challenge. There are many recipients of the police's much-needed help during the lockdown.
These police personnel and officers, who are extending a helping hand in times of crisis, have become angels in disguise for the citizens. Police personnel are trying to help, even on a personal level, as much as possible. It is for our benefit that we always keep in mind that these angels, who do their utmost for our society, are wearing khaki uniforms. Their labour of love, duty – above all else, efforts and humanity, are unmatched.
In this edition, we highlight some unsung heroes who have helped people over and beyond their call of duty. The inspiring stories below will change our perception towards the police force and make us believe that humanity still exists.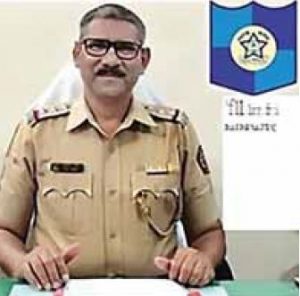 Vicky Donee
If the film, 'Vicky Donor' made you laugh, this incident will hit your heart. Assistant Police Inspector Prasad Lonare, a nodal officer at Hadapsar Police Station, along with his officers, turned out to be donors for Vicky Kawde, a physically-challenged street hawker who was deeply affected by the COVID-19 pandemic.
Vicky came to Lonare with tears in his eyes, and went back with a wide grin, thanks to his largesse of offering rations to the embattled street hawker who could not move out due to the lockdown. Lonare and his colleagues met Vicky and promised him that they would feed him and his family till he can restart his business again.
Commenting to the gesture, Lonare said, "It comes naturally to me, and we, at Hadapsar Police Station consider these things (of getting an opportunity to help those in need) to be a privilege."
Many other needy people were helped by Lonare during the most challenging periods of the lockdown. We feel proud that we were on the donor side and can help people going through a crisis, Lonare added.
Aman Ki Eid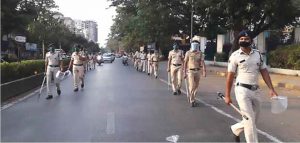 Aman and Shanti are two words that bind us. Taking both these words as gospel truth, Police Naik Ramchandra Gurav of Swargate Police Station and his team made Eid a super special occasion for Aman Dulat Khan, a 12-year-old they had spotted days earlier at Jedhe Chowk. Aman resides with his aged grandparents who are working as contract labourers. Gurav and his colleague decided to make this family Eid special. They not only fed the entire family during the lockdown but provided them with essentials regularly.
When Aman was asked how he is going to celebrate Eid this time, a wave of disappointment washed over him. The lockdown had stripped his aged grandparents of their source of income. Aman knew that there was no money left even for a simple celebration. "No way," were the only words, as heartbreaking as they are, that Aman could utter.
Gurav, a good-hearted officer, took his son, who was Aman's age, for shopping and bought new clothes for Aman. He surprised the ecstatic boy with a new set of clothes and made his Eid a memorable one! Now that is the true spirit of Khaki, a colour that binds our tricolour. "It all comes naturally to us. I saw my kid in him," said Gurav when asked what motivated him to do what he did.
Operation Outreach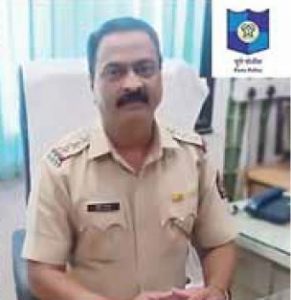 When Assistant Police Inspector Amol Kale, attached to the Tadiwala Road Police Chowky, under Bund Garden Police Station, found an elderly woman, about 80 years of age, loitering outside the gate of Hotel Meru, he immediately swung into action. He started asking her key questions regarding her identity. Seeing that she was not able to communicate, he promptly got her food and water, clicked her picture and uploaded it on his Whatsapp group, which had more than 600 connections.
"Within minutes, I got to know that she stays in the Bal Mitra Mandal area. I immediately arranged a vehicle and took her to the police station. The next day, we called her family over to the Chowky," said Kale. Kale reminded her family how their mother had nurtured and cared for them growing up and that it is their duty, as adults, to now care for their aged mother. He sternly warned them that strict action will be taken if they let her out of the house unattended. All's well that ends well, as Shakespeare said.
Gang Work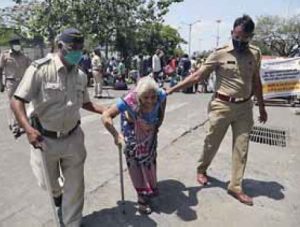 Senior Police Inspector Nandkishore Shelke of Sinhgadh Police Station and his dedicated colleagues, with plenty of help from SPOs Sachin Nibangune and Ashwini Gore, took care of over 75 migrants at the Navle Municipal School at Narhe for over two months.
"When we brought them here at the shelter after the lockdown, they have not had a bath, shaved for days or had a haircut. Our team arranged for all the necessary kits to help them freshen up. We provided them with new clothes as well, with the help of several NGOs," said Shelke.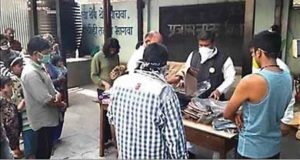 Shelke, his colleagues, the SPOs as well as their supporters turned this into 'gang work'. Apart from feeding and providing them with hygiene kits and clothes, they installed a TV for their entertainment. Mornings began with the Rashtriya Geet, and as Shelke says, "A few of them were drunkards and drug addicts. We provided them with counselling classes to get out of these bad habits Their lives were indeed reformed. The best compliment came when it was time for us to release them. Most of the migrants did not want to leave." It was gang work! No wonder, Khaki's the coolest colour in town.
Saving Lives
One night, Uttam Nagar Police Station Senior Police Inspector Sunil Pandharkar received a call from Minerva Hospital regarding an attempted suicide case of a 23-year-old girl. Sunil and a Constable reached the hospital and enquired from the young couple about the reason behind the drastic action. "On checking with her husband, we were told that he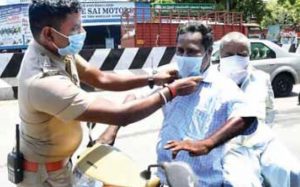 worked at a medical store in Kothrud, but could not go there because of the lockdown. He did not even have money to buy ration. Listening to their problems, Sunil and his men lent the couple a few thousand rupees and got an NGO to supply them with regular ration. As a good gesture, Sunil spoke to the medical store owner and ensured that the young man got his job back. The victim, who was working in PCMC, had also lost her job. This prompted her to attempt to kill herself. Sunil Pandharkar counselled both of them to stay strong, mentally and spiritually. He said, "They are doing fine now and even came to the police station to thank us."
Solid Guts
Police Sub-Inspector Rakesh Sarde, who is attached to the Pashan Police Chowky under Chaturshrungi Police Station, got a frantic call from a lady staying at a posh society in Pashan, stating that her husband had passed away. Sarde, along with Police Naik Mahesh Bamgude and Police Constable Aniket Bhosale and a Police Mitra, rushed to her residence.
On the way there, they called the PMC liaison officer and an ambulance. However, in a turn of events, the PMC refused to take her husband's body as he was tested positive for COVID-19.
Undaunted, and with what takes solid guts, they climbed to the ninth-floor residence, donned PPE suits, and wrapped the body in a prescribed plastic body bag. They then took the body to Sassoon Hospital for the post-mortem, and later, for the last rites.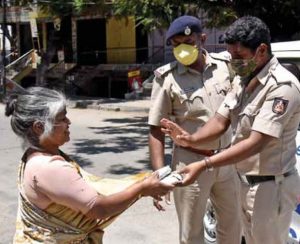 "It was a total teamwork. After receiving the call, we reached the spot. As a police officer, I listened to my gut instinct and went ahead with the decision to help the woman who lost her husband under tragic circumstances. None of us thought of our comfort, but that we need to do our duty when it comes calling," said Sarde.
Khaki guts were once again on display, big time.