Internet is a boon for many but is also being used as a medium to carry out criminal activities by some. Cyber crimes are on the rise, and the cops are leaving no stones unturned to take action against cyber criminals. They are also spreading awareness among the people about various types of crimes committed over the internet.
West Bengal Police arrested a 33-year old man on charges of stalking his former classmate. He was arrested from his Barrackpore home on the night of 26th June 2017. The girl whom he was stalking is presently working as a research scholar in the US. The father of the Delhi-based girl filed a complaint at the Salt Lake- Cyber Crime Police Station on June 20 that Tushar Kumar Biswas who once studied with his daughter at a premier law institute in the city, had been stalking her on social networking sites, emails and harassing her by sending vulgar photographs and porn clips since 2008.
"The two used to study at the university together. Biswas had approached her several times but she had refused his proposals. He, however, kept on pestering her and even after she left the university, he kept stalking her over social networking sites and emails." said an officer of the Cyber Crime Police Station.
According to police, Biswas was suspended from the institute for the same reason. "We have learnt that the woman had complained before the university officials, which led to his suspension." said the officer.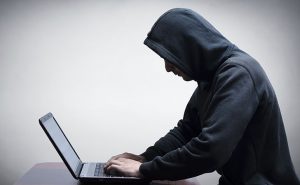 Biswas was booked under IPC sections 354 (molestation), 354D (stalking a woman with use of internet, email or any other form of electronic communication), 354A (making sexually coloured remarks), 509 (word, gesture or act intended to insult the modesty of a woman), 500 (defamation) and 66C, 67A of Information Technology Act (identity theft), (publishing or transmitting material containing sexually explicit act in electronic form). If found guilty, he can face imprisonment up to seven years with fine.
Biswas was produced in a Salt Lake court on Tuesday and was sent to police custody for three days.