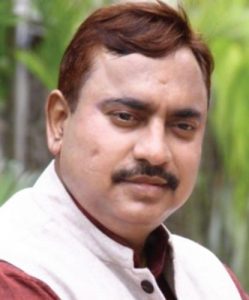 The humane face of police
With the advent of modern technology the needs and aspirations of urban society have changed manifold. High-tech gadgets help people communicating faster than ever they are not it's posing serious challenges to people's privacy. The possibility of getting personal information stolen is increasing.
Cybercrimes were unheard of a few years ago but nowadays special cells have been created to deal with online fraudsters. A dedicated and highly trained team of officers keep a tab on cyber frauds. The focus is also on social media to prevent the spread of malicious content which attempt to create a rift in society.  Community policing has become a big task these days.  There has been a sea change in the policing of the past and the present.
Even the needs of people belonging to different economic and cultural strata have changed. In such a situation, the policing job has become more demanding. Cops have to come closer to society to know its pulse. Doing routine job and sitting at the police station have become passe, cops are now out on the streets to increase their visibility and to boost the confidence of public.
Even the remotest area needs the same kind of service as the heart of the city. With modern gadgets police have been reaching out to elders and women. Though the physical presence of policemen gives greater sense of security, even a phone call increases the comfort level of needy.
To keep elders safe and secure, the Kolkata Police has come up with a noble initiative called 'Pronam'. This scheme not only takes care of their daily needs but also boosts the confidence of their relatives living at far-off places.
Apart from preparing the database, to remain alert about their vulnerability, the police have been conducting workshops and interactive meetings at several police stations. The ideas behind such meetings are to sensitize people about the probable threats.
Keeping women safe is the top priority of police. If any crime is committed against a woman, officers have been instructed to take prompt action against the accused.
Policemen are working round-the-clock to change their old image. They have become friendly, more accessible and better prepared to deal with all kind of situations. With West Bengal's biggest festival just a month away, the police are geared up to provide full security to devotees. Apart from maintaining law and order, they have foolproof plans for smooth flow of traffic during the festive season. Though the task is not easy, vigilant cops are determined to keep pandal hoppers to move freely while enjoying Puja like ever before.
Satya Swaroop
Managing Editor