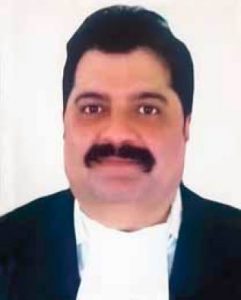 It was at about 4pm, in May, 1985. I was in my black Fiat car, driving from my house at Napean Sea Road to Arya Vaibhav Vyam Shaala – a small gym in the bylanes of Flora Fountain – where I go for training for Powerlifting.
Upon reaching the lane where the gym is situated, I parked my Fiat – the popular choice of vehicle back then. No sooner had I done this, I saw two well-built youngsters approaching me. They introduced themselves as Ashok Kamte and Abad Ponda. They wanted me to train them in Powerlifting. We became engaged in a conversation. They went on to tell me that they had been training at Talwarkar's at Charni Road for the past few years, but are now interested in  Powerlifting.
At this point of time, Ashok was studying and staying at St. Xavier's College and hostel, while I was at Sydenham College of Commerce & Economics at Churchgate.
Coming back to the reason we met in the bylanes of Flora Fountain. Ashok Kamte and Abad Ponda joined the gym. Right from the first training session, I realised that Ashok is a gifted athlete. Genetics play a determining role in the body and how it develops, especially when it comes to building muscle mass and how much muscle mass a person can have. He is therefore, one would refer to as, genetically blessed. His genetics (An Anglo-Indian mother and a Maharashtrian father), gave him an upper hand, standing him in good stead where Powerlifting is required.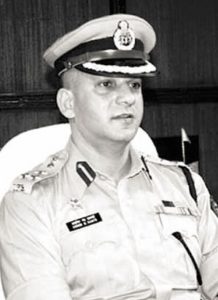 Ashok came from a long line of illustrious men who had served the country. His father, Maruti Rao, was a retired Colonel in the army. His grandfather and great grandfather were part of the Police Force. It was his grandfather, Narayan Rao, who had arrested Nathuram Godse after he assassinated Mahatma Gandhi. I was told by Ashok that they belong to the Kshatriya warrior tribe, and the word "Kamte" itself meant "archer" in Marathi.
By the time he came to be trained under me, Ashok was already an accomplished sportsman; a champion in bodybuilding, shot put and javelin, at the Maharashtra State Level. He possessed incredible strength, a very high level of tolerance for pain, and fierce determination, rarely seen in others. All I had to do was to refine his technique. We soon became training partners and best friends. And invariably, after every training session, we would head to Bagdadi restaurant at Colaba and gobbled down a couple of chicken dishes, or eat at the famous street food joint – Bademiya. We had voracious appetites.
In 1987, we both competed and won at the Junior National Powerlifting Championships which was held at Davanagere in Karnataka. Much to our delight, Maharashtra won the Overall Team Championship.
With medals under our belts, Ashok and I were roped in as part of the security for the "Aid Bhopal" concert, in aid of the victims of the Bhopal Gas Tragedy (December 2-3, 1984), which was held at Brabourne Stadium, Mumbai, on November 26, 1985. The event was inspired by the Live Aid concert that was held in London and Philadelphia to raise money for the victims of the Ethiopian famine. We were also invited as judges for the Arm Wrestling Competition held by St. Xavier's College during the Malhar festival. Those were fun days.
Ashok decided that he wanted to serve his nation, as were his predecessors. He appeared for his IPS examination, emerged successful, and joined the Police Force in 1989. He was posted in Bhandara, then Satara, before taking over as S.P. Thane (Rural) in 1997.
What most people do not know about Ashok is that he was always pitted against terrorists. He was involved in several encounters against the Naxalites and also the Babbar Khalsa terrorists, but each time, he managed to survive. He abhorred publicity. He kept a very low profile. He was awarded with numerous medals for his gallantry: 1995: Special Service Medal – Anti-Naxalite Operations, 1999: United Nations Medal, 1999: Videsh Seva Medal for UN Service, 2004: Director General's Insignia, 2005: Antarik Suraksha Padak for Anti-Naxalite Operations, 2006: Police Medal.
The most admirable part about his personality was that he possessed such incredible discipline. That reflected in every activity he did – pure perfection. They all looked like they were effortlessly done. His love for training was like a burning fire.
While he was posted in Thane (Rural), I arranged to have some specially-manufactured weight training machines made for him. I also shipped my Olympic barbell set with bench press and squat stands to him for his personal fitness and training.
His last posting was as Deputy Commissioner of Police – Mumbai – East Region. I clearly remember the last time I met him at his office. We did manage to spend some time together, talking about the old days, our families and respective responsibilities. We then went our separate ways, he to Gold's Gym for a workout, and me to my residence.
And how was I to know that that would be the last time I would meet him before his untimely and tragic death?
It is quite strange that a man who studied and stayed at St. Xavier's College later on went to become DCP of the same area, and ironically, was martyred in the same area.
Ashok Kamte was posthumously awarded the Ashoka Chakra in 2009 for his role in thwarting the plans of the terrorists during 26/11.
It has been 11 years since the 2008 tragedy, but not a single day passes by where his memory is forgotten. He will forever be cherished as a friend, admired as a police officer, and etched in history as a martyr.