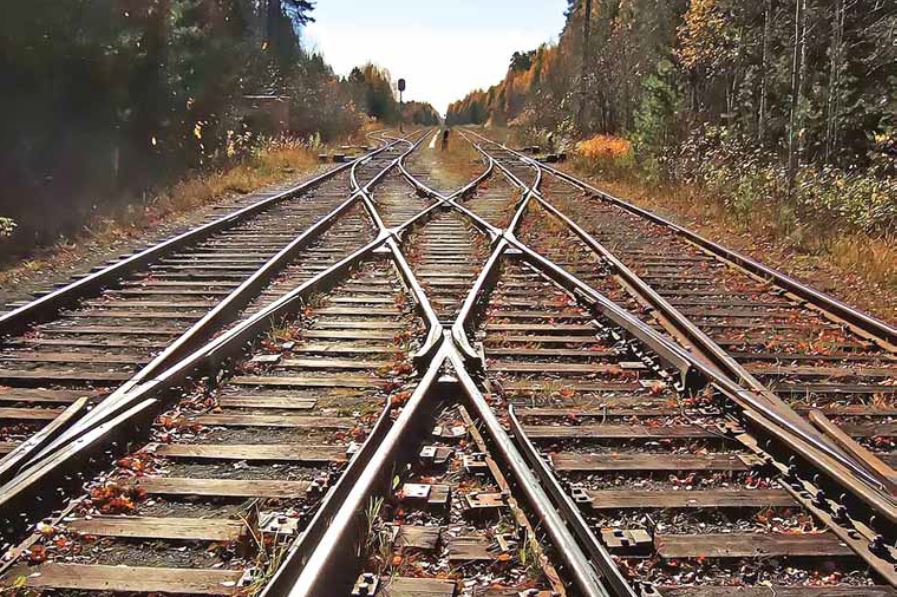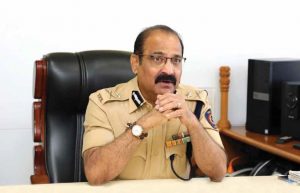 The Mumbai Suburban Railway has proven to be the lifeline of Mumbai ever since it began its operation in April 1853. Lakhs of people commute daily on the three main lines – Central, Western and Harbour. Providing ease of travel, security and protection for commuters 24×7 is not as easy and seamless as it looks. It is a massive task for the Railway Police. Under the guidance of Shri Ravindra Sengaonkar (IPS), Commissioner of Police, Railways, the Mumbai Railway Police is giving its best service to root out the various impediments hampering smooth service. It believes in being proactive in its responsibilities. The various initiatives launched by the Mumbai Railway Police are the part of this proactive philosophy.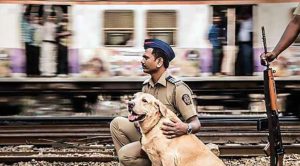 Sengaonkar is well-known for his presence of mind, quick grasp of any given situation, tensile mental and emotional strength, professionalism, efficiency, leadership skills and boldness in executing tasks assigned to him. These skills and qualities have commanded deep respect from his subordinates and those who have crossed paths with him.
In a brief chat with Satya Swaroop, Managing Editor, The Protector magazine, Sengaonkar shares his journey and experiences thus far as the Mumbai Railway Police Commissioner and the initiatives taken under his tenure.
The COVID-19 Phase
During the pandemic, we activated several Sharmik trains to help migrant workers reach their Home States. This humongous task was accomplished with the help and coordination of Palghar, Mumbai, Navi Mumbai and Thane Police. During this period, we lost six of our officers in the line of duty. We provided new stretchers, PPA kits, gloves, masks and sanitisers to all our staff who were working 24×7. It was a chaotic and stressful period, but we were in one accord in assisting the thousands of stranded migrant workers who were desperate to return home safely.
Detection Ratio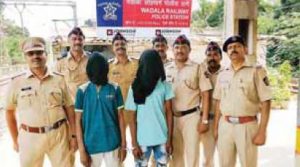 I believe in zero tolerance. After taking charge in 2018, I ensured that all cases registered under the Railway Police jurisdiction were looked into and solved and that complainants get justice. The Railways had more than 17,000 seized assets, out of which, gold ornaments, mobile phones, etc, are returned to the rightful owners. There are 480 pending cases. We are determined to solve them within the next few months. Apart from this, we have registered nine MPDA (Maharashtra Prevention of Dangerous Activities Act) cases under our jurisdiction in the past three years. More than 600 people have been arrested under this Act so far. Chain-snatching cases are being solved, and most of the accused are arrested; bringing down the number of even new cases.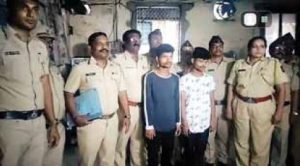 We are on the alert for fatka gangs and have solved most cases with the arrest of many culprits behind such gangs. Most of them are drug addicts who keep attacking local commuters standing at the trains' entrance. I have deployed officers at places where these incidents frequently occur. There has been a drastic decrease in such attacks since.
Operation Muskaan is one of our best initiatives. I am happy to say that every year, the Railway Police detect more than 4000 to 5000 missing children cases. We partner with the Child Welfare Committee (CWC), and with their help, we reunite these missing children with their families. Most of these children are from other States who got separated from their families and eventually gets lost in the burgeoning Mumbai crowd.
We have a well-trained Dog Squad that is ready to tackle any challenge. Massive flash checking is conducted at random railway stations to minimize robbery and eve-teasing cases.
Police Welfare
On-the-job stress is immensely high in our line of occupation. That is why we ensure that our men and their families are provided proper facilities so that their health and efficiency level is not affected. Earlier, I had made it mandatory for an 8-hour duty for all police officers when we had the Maharashtra Security Force personnel attached to us. Now, due to a shortage of manpower, our officers are on a 12-hour shift. Apart from this, I am ensuring that our police personnel are posted close to their residence to avoid travel time so they get to spend more time with their family.

Most of the police headquarters are in the process of renovation. We have applied for new houses, for which we are awaiting the State Government's nod. I have transformed the face of the Railway Commissionerate Office by constructing a new canteen and providing a library for the officers for job-related information and their leisure reading. We have provided an open playground and gym facility to the officers and their families so they can spend their spare time together. We have also planted 2500 trees around our ground at Ghatkopar.
We felicitate and honour each police officer when they retire. Their contribution to the Department is also recognised and rewarded. I also ensure that these retired officers get their pensions on time.