Mohit Naik
The Ministry of Health and Family Welfare has been taking all efforts to minimize the number of infected coronavirus patients. As per the World Health Organization (WHO), the safest preventive steps to follow and safeguard oneself is to follow the SOPS mandated by the government – social distancing, wearing of face cover in all public places and workplaces, strict hygiene habits like washing hands frequently and use of sanitizers, and keeping oneself fit and healthy. 
The police force has been working round the clock to man every area, clamp down on lockdown violators, maintain law and order as well as spread awareness and appeal to citizens to stay indoors and step out only if an emergency arises. In this situation, social media has turned out to be a blessing and an aid to the Force to disseminate information quickly and seamlessly to the citizens.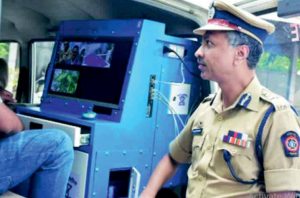 Keeping a tab on the surge of the coronavirus, the Pune Police, under the leadership of the Commissioner of Police – K Venkatesham – has decided to further its tech-savviness to benefit the citizens.
CP K Venkatesham has been on his toes working to inject in value, safety and security in Pune as well as investing his time in developing the Force. Pune Police has been active on all social media platforms, keeping its followers informed on important updates as well as entertain them with their witty tweets.
The City Police has been brainstorming to come up with new tech-based ideas to expand their services to the citizens as they believe that if used judiciously, technology can be an effective tool to drive home the message.
"We are working on some applications which can be easily downloaded by the citizens. With the help of these apps, citizens can connect with their respective police station effectively and seamlessly, thus reducing physical contact with the police personnel," said a police officer attached to Pune Police. 
So far, the police have largely used technology to keep tabs on criminals. They have already introduced several digital systems for policing, patrolling, crime and criminal tracking.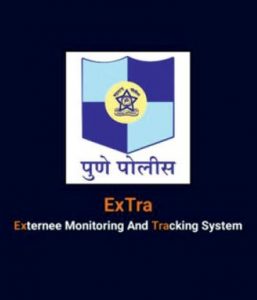 "We have introduced M-Police (for police personnel to mark attendance and apply for leaves), SPOTTer Kits (to identify criminals in a crowd via CCTVs and software), ExTra (to monitor externed criminals), CRISP (Criminal Intensive Surveillance Project), smart integration of CCTV network and also QR-code based patrolling system," said Commissioner of Police – K Venkatesham. "New ways need to be adopted to minimize physical contact without compromising basic policing," he added. 
"We have been working on many things. We are currently working on an app which can provide No Objection Certificate (NOCs) as people need different NOCs for various purposes. Earlier, one had to physically visit the office and submit the document to obtain a certificate. Once we get this online, NOCs can be issued within a lesser waiting period," said a police officer attached to Pune Police. "Walking to a police station and registering cases is still always welcomed," he added. 
Pune Police Twitter Tweets
The Pune Police has once again impressed the people with their creative way of reaching out to people and conveying important messages in the most quirky way. 
With more than 35 lakh followers, their Twitter account is continuously growing, all thanks to their alertness and quick response time. Pune Police is updating their accounts regularly and is receiving a huge response from Punekars. 
Some important and witty tweets from them are like this coffee-inspired tweet, "Do not mix up your masks it is 'grounds' for danger. #WearAMask #StayCoughFree #OnGuardAgainstCorona." The tweet was followed by an image displaying masks with different names on them. It also says, "Make sure you don't mix up your masks. It's a frap!"
Another tweet has a caption of how not to wear a mask: "Half covered or half exposed? Cover both nose and mouth with your mask. Do not expose your mouth while talking."
Citizen Talk
"The number of positive cases has increased steadily in Pune. The city has witnessed more than one lakh cases, out of which 41,444 are active and over 63,000 are recovered. The Police Department is helping the people in many ways. We salute the efforts cops are taking for us."
Divya Pachan, Pune resident
"The number of positive cases is increasing in Pune. Police personnel have been infected with the virus. One should understand the situation and help the police to perform their duty by cooperating with them. I have been following the City Police and Traffic Department on Twitter. They provide timely and accurate posts which are very helpful. One can also post a complaint via tweet. Their replies are really fast."
Rakesh Singh, Journalist