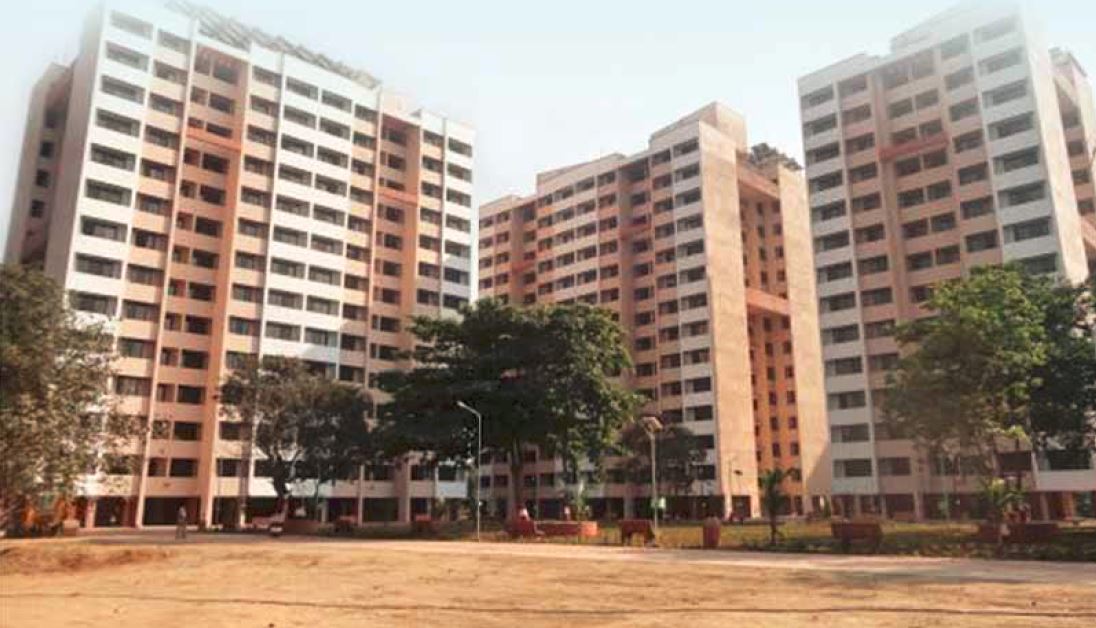 The Maharashtra State Police Housing and Welfare Corporation (MSPHC) is a State Government undertaking whose main objective is to construct houses and administrative buildings and to formulate and execute welfare schemes for constituent and affiliated offices of the Home Department, Govt. of Maharashtra, including, but not limited to Police and Prison Departments.
The Corporation, established on March 13, 1974, was registered under the Companies Act 1956, with Registration No. 7281/1973-74. Over a period of time, the organization has grown and has effectively constructed quarters and help in other police welfare projects.
The authorized share capital is Rs 10 crore, and paid up capital is Rs 7.96 crore.
The Corporation is at present headed by the Director General and Managing Director, Bipin Bihari (IPS), with seven directors and a chairman consisting IAS and IPS rank officers.
Mission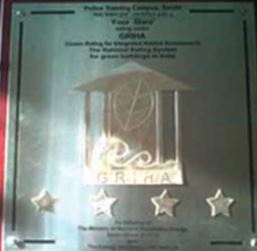 1) To design and construct state-of-the-art buildings and campuses with required amenities according to specifications and provide adequate infrastructural services, to fulfil the requirements of the Police, Home Guards, Civil Defence and Prisons Departments in Maharashtra.
2) To ensure quality, workmanship and timely completion of projects by introducing innovative ideas, latest techniques and technologies in design and construction to the optimal satisfaction of the user department.
3) Improving house competence and skills to meet the changing needs of construction industry/activity by ensuring complete transparency.
Vision
To strive to provide state-of-the-art, cost effective, low maintenance, aesthetically soothing user and eco-friendly campus buildings/ accommodation to the guardians of law and protectors of society, the police personnel, and to comfort them and cause the betterment in their personal and public life to discharge their duties and responsibilities effectively and efficiently, without stress and strain.
Since its establishment, the Corporation has completed several construction works for the Home Department, police quarters, stations/offices.
Projects Completed
Office of the Commissioner of Police
The construction of the administrative building for CP, Mumbai, at Crawford Market, including all infrastructural amenities, was constructed and handed over on March 1, 2016. The built-up area is 9,668.15 sqmts. The tendered cost was Rs 32 crore. The building has a Command & Control Centre (CCC) with CCTV cameras installed. The building has a gym, police welfare departments and a citizen acknowledgment centre. The six storey building also includes Crime Intelligence Unit (CIU), Special Task Force, Missing Person's Bureau, Anti-Extortion Cell, Special MCOCA Cell etc.
Police Quarters – Worli and Santacruz
The construction of 141 police quarters for wireless office at Santacruz (W), Mumbai, was constructed and handed over on April 29, 2016. The built-up area is 16,739.12 sqmts. The tendered cost was Rs. 21.31 crore.
The construction of 136 residential quarters for the police at Worli, Mumbai, was constructed and handed over on October 15, 2016. The built-up area is 12,002.39 sqmts. The project cost was Rs 16.58 crore.
The Chief Minister of Maharashtra has on several occasions commented on the old police office in the city. He said, "The policemen are living in a congested place where the British would not even house their prisoners. Our police should have all the facilities as well as good houses. Plans are underway to facilitate permanent residence for them."
Police Quarters at Thane
The construction of 260 Police Quarters for the Commissionerate of Police at Thane, was constructed and handed over on February 27, 2013. The built-up area is 19,024.97 sqmts. The tendered cost was
Rs 35.74 crore.
MSPHC Wins Award for Green Building
It is a matter of great pride that the Police Housing Corporation has received the first green building award in Maharashtra for the construction of PTS Tasgaon, Sangli – the
Green Star rating from TERI (The Energy & Research Institute) and GRIHA (Green Rating for Integrated Habitate Assessment) as per the norms under the Ministry of New & Renewable Energy, Govt. of India. There are total 35 points of evaluation criteria with respect to TERI-GRIHA for obtaining the star rating. This project has been further qualified for MNRE incentives. The campus is the first green campus project in the country having star rating. MSPHC received the award plaque of 4 Star rating on January 7, 2011 at New Delhi, from Shri. Farooq Abddullah, then Union Minister for New & Renewable Energy, Govt. of India.
Popular Projects
Administrative building for SDPO, Taluka Police Station and Control Room at Bhusawal for SP, Jalgaon
Construction of Administrative buildings and 557 quarters for SRPF Gr. III at Jalna
51 residential quarters for S.P. Sangli at Vita Dist. Sangli
RPI building at Dhule
Administrative building of CP, Mumbai, at Crawford Market, Mumbai.
6. 136 quarters for Mumbai Police personnel at Worli, Mumbai.