Many examples have underlined that the country can develop if there is internal peace. To maintain this peace, the police administration needs to earn the trust of the people. The work of the police, the kinds of reforms that need to be implemented to maintain harmony between the police and the public is an uphill task.
Whether it is enforcing a lockdown during the unprecedented pandemic last year, providing assistance to many homeless people or controlling cybercrime – the police are facing new challenges at every turn. At the same time, they have to investigate traditional crimes like burglary, chain snatching, murder and atrocities against women while manoeuvring the complexities of transporting the accused to court, protecting important people, sensitive areas and protecting the country from possible terrorist attacks and radical, left-wing extremists, maintaining law and order, and many more. None of these responsibilities can be undervalued.
There are about 220,000 police officers and staff in Maharashtra today. There is a growing demand for more recruitment. Will increasing their numbers solve the security problem or would it add more complications to the already existing tight budget allocated to the police department? These questions and challenges need to be addressed.
The government and the police can effectively address the growing problems in the country as increasing responsibilities for the police personnel can lead to several long-term physical and mental ailments for them and their families.
More than 500 police officers and staff have died in the line of duty during the pandemic. It is becoming extremely difficult for the police to maintain peace in society while expecting them to solve other pressing challenges. Cities are growing exponentially for economic reasons, and the police should be just as fast to prevent crime from escalating or from terrorists seeking refuge in new, unexpected places.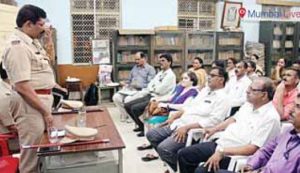 Apart from this, no social problem can be solved without cooperation between all segments of society, for example, like the Sarva Shiksha Abhiyan, fight against the coronavirus, or for polio eradication. However, it is not correct to assume that security is the sole responsibility of the police.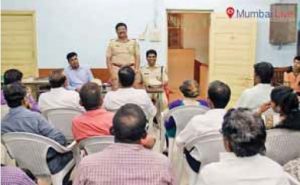 As a panacea to the above situation, while I was the Commissioner of Police in Nagpur, I appealed to men and women of all ages, religions, castes, languages to register as Police Mitras (Friends) at the nearest police station. After verifying their backgrounds, we conducted workshops for them on topics like stopping the spread of rumours; crowd control; searching for
missing children at bus stations and railway stations; helping the elderly who are living alone; interviewing strangers in the neighbourhood; helping young children overcome crime or drug addiction; controlling traffic near schools and colleges; making public announcements at fairs, crowd control during major festivals like Ganpati, etc. Police Mitras accompanied the police whenever they are on patrol. Young people who were working with the police during the holidays were given certificates of appreciation. These measures created a trust relationship between the police and the public. Incidents like chain-snatching and street crime decreased by more than 15%. Criminals and murderers were brought to justice at a faster and quicker rate than before.
In various matters, the Police Mitras have turned out to be a blessing and a big help to the public. They aided in creating awareness on how to protect public property, increase child safety, cybersecurity and how to avoid becoming victims of financial frauds. Their interventions and awareness programs have put an end to complaints that crimes are not reported to the police station, or of harassment or death in police custody. Many unsolved, serious crimes were solved and culprits were nabbed. Complaints of corruption decreased. We provided IDs to these Police Mitras so one can identify them anywhere.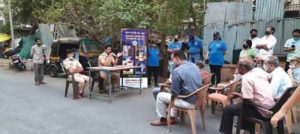 Another model for police-public relations is available in countries such as Japan and Singapore. In this model, in a given police station, different areas are allotted to specific police officers. In Japan, the said police officer then visits each household under his charge once every six months, maintains a detailed record of the household under their jurisdiction, list down their requirements, and assists them as and when required. If an officer comes across any aberration, he advises the concerned person, and he is expected to enforce the law. In Singapore as well, similar arrangements are available and the police maintain detailed accounts of persons living in their area. The responsibility of prevention of crimes as well as maintenance of law and order is thus effectively on the police. The public are expected to abide by their directions strictly. In this model as well, the responsibility of preventing crime and maintenance of law and order continues to be that of police officers. In many parts of India as well, particularly where the Commissioners of
Police are working, they have tried to introduce the Beat System, though it is not as effective as it is in Singapore. An effort is made to constitute a Mohalla Committee (also called Peace Committee) where a few prominent persons from different backgrounds are enrolled. Members of this Committee are called once in a while by the police officers to ask their followers to maintain peace. Most of the meetings witness accusations by the members against each other or against the police. Due to such incidents, no purpose is achieved by forming these committees either in promoting police-public relations or maintaining law and order.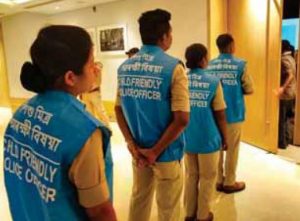 Israel implements another model for police-public relations. Citizens above the age of forty years register themselves with nearby police stations as volunteers. They are trained by the police but they are not paid for the work done by them. They are provided with small weapons. They volunteer twice a week. They are also provided a jacket signifying them as police volunteers. Use of firearms by these volunteers is considered legal and they enjoy almost all the powers accorded to the police.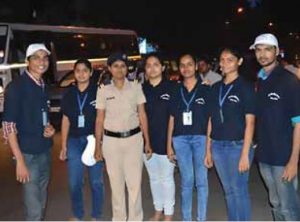 Coming back to the Police Mitras; they do not take any action independently unless confirmed by the police. Since this scheme was enthusiastically accepted by the people of Nagpur, I implemented it all over Maharashtra, including Mumbai, when I became Director General of Police. More than two lakh Police Mitras from all the districts including Thane, Pune and Aurangabad started carrying out mass awareness campaigns with the police. They would go on patrolling duty with the police at all times of the day. This has led to a decrease in attacks against the weaker and less privileged communities; property crimes decreased; there was a significant decrease in the incidence of chain-snatching and other robberies. The Police Mitras responded to the call of their respective Police Inspectors 24×7.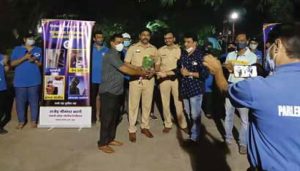 Many students and capable men and women came forward and took out morning vigils from village to village and appealed to the citizens to cooperate with the police. The Police Mitras carried out public education through social media. The trust shown by the public has reduced the gap between them and the police. An incident in Pune is worth mentioning. A Police Mitra informed the police station that his neighbour's wife had not been seen for a couple of days and that his neighbour's movements looked suspicious. The police summoned the man and interrogated him thoroughly. The man confessed that he and his wife had gone to Akkalkot along with their driver. On their way back home, he and his driver murdered the wife and buried her somewhere on the highway. They were arrested and charged for the crime. The crime would have been undetected if the Police Mitra had not been alert and reported his neighbour's suspicious behaviour.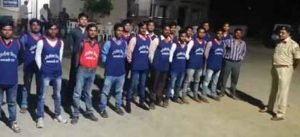 The Police Mitra scheme is entirely at the discretion of senior police officers. If the plan is not favoured by them, it will be ineffective no matter how much the people want it. There is no need to change any law to implement this scheme, and it does not require financial assistance from the exchequer. Rajasthan, Gujarat and the Railway Police have taken up this scheme. It can be effectively implemented if any State Government is serious about it.
There is no better way to reconcile the police and the public than this scheme. State senior police officers should step up and encourage it and train their juniors accordingly to ensure it runs successfully. Officers at police stations and the public are eager to continue this popular scheme.
Are our senior police officers ready to accept the challenge?