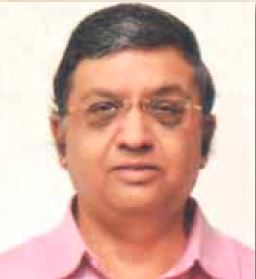 Greetings!
As I began my assignment as Additional Chief Secretary, Home Department, I realize that are several issues at various stages that need to be worked upon. Therefore, prioritization of tasks would be essential to accelerate the pace of plans on mind.  
The Indian society has been evolving at a fast pace, especially due to technology revolution. There are therefore more complex and challenging issues that need attention. The dynamics of policing duties has undergone a sea change. While conventional duties of the police personnel remain, they require additional skills to deal with the changing crime pattern, and this is a challenge. While there is perpetual threat of cross-border terrorism, cyber-crimes have multiplied due to online transactions and widespread use of social media by all strata of society. Also, more cases of crime against women such as domestic violence, molestation and rape are being reported.
The Home Department is dedicated to ensuring security of the citizens. The Maharashtra Police is one of the finest in the country. They have proved time and again that nothing can come in their way. Their dauntless spirit and courage, inspite of lacunae in the system, were on display during the 26/11 terror attack in Mumbai. Eventually, some braveheart policemen, security personnel and innocent people lost their lives. My humble tribute to the families who lost their loved ones.
The Home Department, since then has been more vigilant. A fresh security policy was formulated and put in place in record time. After the review in entirety, several new initiatives have been implemented, and plan for further upgradation is in place too. A systematic change is very perceptible and its impact can be felt by the citizens.
Community policing is another necessary component of effective policing, and as responsible citizens, we must extend our helping hand to the police. A better interface among cops and communities through community-based awareness campaigns is essential. On their part, the police ought to work on improving their image as 'Protector' and be approachable to the public, and must understand that this journey is continuous.
I feel pleased to note that 'The Mumbai Protector' magazine has come a long way and coming up with the 9th Anniversary issue of the magazine. I congratulate the team of 'The Mumbai Protector' magazine and the publishers, New Media Communication, for their commendable work. The magazine with its print and web version (www.theprotector.in) has proved to be a significant resource in drawing attention to the excellent work of the police and promoting community policing. 
The soon to be introduced 'Protector TV' would be another milestone in taking forward the message of cop-community ahead.
I am sure they will maintain the good work with the same ardor and gusto.
Sanjay Kumar
Additional Chief Secretary-Housing & Home
Maharashtra