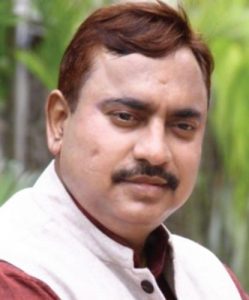 Dear Readers,
I feel overwhelmed presenting to the readers the seventh Anniversary issue of Protector Magazine. It is a matter of pride that the magazine has slowly and steadily managed to create a niche for itself. Following the 26/11, terrorist attack at Mumbai in 2008, the inadequacies of our law enforcement agencies came into focus. Of the several lacunae that came to light, it was also felt that a better cop community partnership was needed to cope with the challenge of shortfalls in police public ratio. The Protector magazine was launched with the objective to bridge this gap and spotlight the joint endeavors of police and communities and it has played a pivotal role in doing so.
Terror threats are a global phenomenon and being tough on terrorist organizations that perpetrate this menace is the call of the hour. In their first meeting recently, Prime Minister Narendra Modi & US President Donald Trump therefore pledged together to destroy terrorist organizations and radical ideology that drives them.
SRPF, considered to be the backbone and integral part of Maharashtra Police has undergone radical changes. On the 69th Anniversary of the SRPF, ADGP Sandeep Bishnoi discusses the status of various dynamic initiatives under his leadership in the magazine. We often use the terms 'crowd management' and 'crowd control' interchangeably but these are two radically different ways of dealing with a crowd, explains Kulwant Sarangal, ADGP & chief vigilance officer–Sales Tax in an interview in the magazine.
Maoist terrorism keeps raising its tentacles from time to time and in arecent incident 25 CRPF men lost their lives. We pay our tributes to them. Several new initiatives are being introduced in the Maharashtra & Mumbai police to strengthen the force some of which have been highlighted in the magazine. There are several aspects of policing that intrigue us. The article "101 things you wanted to know about the Police" serves as a ready reckoner on policing.
We hope the contents of the magazine are informative and interesting to the readers.
Happy Reading!
Satya Swaroop, Managing Editor
satya@newmediacomm.biz