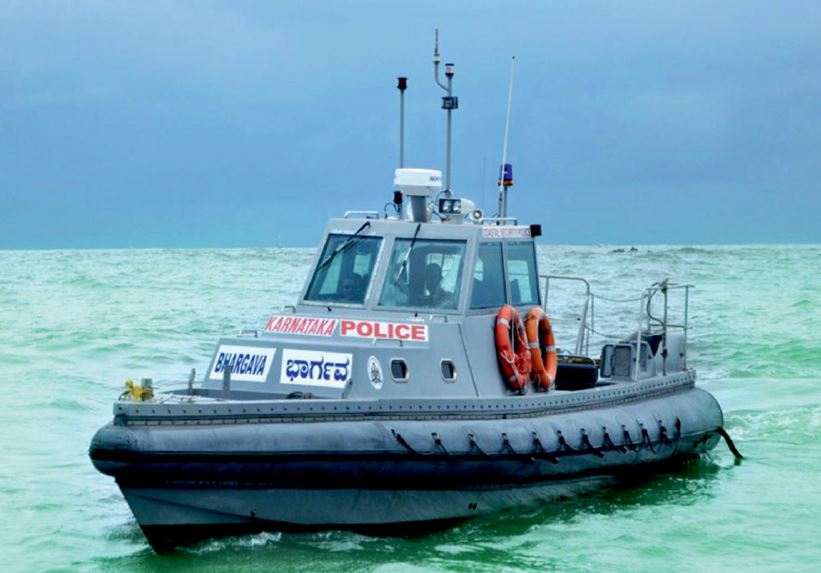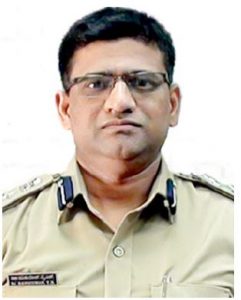 Understanding Maritime And Coastal Security Of India
India's coastal and maritime security came under the scrutiny following the 26/11 Mumbai terror attack in which 10 terrorists entered the city through the Colaba coastline. Infiltration and smuggling through coasts also pose one of the major challenges to a country's security. Following the 1993 Mumbai blast, reports revealed that arms for the same were smuggled through the Raigad coast in Maharashtra. Even though the India Coast Guard was established in 1977 to watch the coastline, prevent smuggling, protect and assist fishermen, it was only after the 26/11 attack that India started to strengthen its coastal security. The Karnataka-bound Insight aims to evaluate the "Coastal Security of Karnataka". Through the report, it is aimed at giving an overview of what the coastal security set-up of Karnataka looks like. The reports talk about the creation of a Coastal Security Police in Karnataka, Coastal Security Schemes sanctioned by the Govt. of India, Ministry of Home Affairs, and initiatives taken by the government for coastal security in the State.
Understanding Karnataka Coastline
Considering the vulnerability of the coastline, the Coastal Security Police was established vide Govt. of Karnataka order No. HD 149 POP 98 Bangalore, dated: 16-01-1999, having a central location at Malpe, Udupi, and headquartered at Bhatkal, with 201 sanctioned strength. Post-Mumbai attack, it was re-defined to work under the supervision of the Internal Security Division from 12/12/2008. A total of Nine (9) Coastal Police Stations have been sanctioned (Five in Phase-I – Karwar, Kumta, Bhatkal, Malpe and Mangalore in 2005, and Four in Phase-II – Belekeri, Honnavar, Hejmadi and Gangoli in 2012).
Karnataka Coastline
The entire coastline of Karnataka runs into nearly 320 Kms in length, stretching from Talpady in Dakshina Kannada District to Majali in Uttara Kannada District covering one major port and twelve minor ports. There are 64 islands in the territorial waters of Karnataka; with only one island inhabited. Jurisdiction of a coastal police station is up to 12 nautical miles and 500 meters of CRZ (Coastal Regulation Zone) onshore.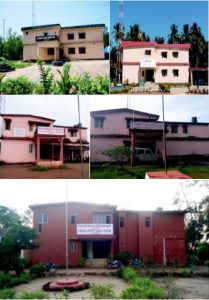 Topography
Coastal villages             101
Population                    3,01,883
Fishermen Population    1,19,867
Mechanized Boats         4,234
Non-mechanized Boats  7,783
Traditional Boats           8,704
Islands                         64 (21 Group of Islands)
Major/Minor Ports          1/12
Landing Points               115
Beaches                        50
Maritime And Coastal Security Set-up
Various agencies, viz, Indian Navy, Indian Coast Guard, District Police and Coastal Security Police are involved in maintaining coastal security. This is monitored by the Internal Security Division of Karnataka State Police. The Chief Secretary to the Government of Karnataka monitors the overall implementation of coastal security including the review of Sagar Kavach Mock exercises which is undertaken to test the preparedness of various units involved in coastal security in the event of a sea-borne attack. The overall directions on Coastal Security Scheme as well as funds come from both the Central and State Government.
COASTAL SECURITY SCHEME (CSS)
CSS by the Department of Border Management was created to strengthen the infrastructure of the Police Force of Coastal States/Union Territories (UTs) for patrolling and surveillance of coastal areas, particularly the shallow waters close to the coast. The CSS has been implemented in two phases:
Phase – I
Details of items approved vide order No. 5/21/05 – Coastal Security, dated 29/12/2005 [Period 2005 to 2010]
CSS Phase – I is fully implemented.
Phase – II
Details of items approved vide order No. 5/10/2009 – Coastal Security, dated: 01/11/2010 [Period 2011 to 2016]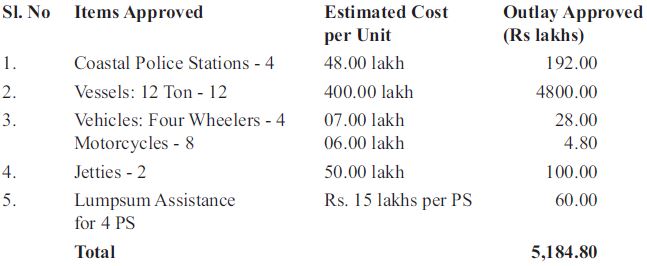 Presently, a total of Nine (9) Coastal Police Stations are functioning at Mangalore, Malpe, Karwar, Kumta, Bhatkal, Hejamadi, Honnavrara, Belekeri and Gangolli. A total of 13 Interceptor Boats sanctioned under Phase – I are operational, 12 Interceptor Boats sanctioned under Phase – II are yet to be supplied by the MHA.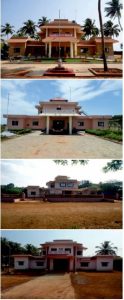 Support from State Government
The State Govt. has sanctioned 350 officers and staff at the scale of 58 personnel to each Coastal Security Police Station and 60 staff at Udupi, the Headquarter of the Coastal Security Police (CSP), headed by a Superintendent of Police. 220 officers and staff at the scale of 55 personnel to each Coastal Security Police Station of Phase-II.
The State Government has sanctioned 200 members of KND (Karavali Niyantrana Dal) drawn from the Home Guards for manning the Landing Points. They are paid a monthly honorarium.
The State Government has also sanctioned the HQ at Malpe, Udipi District for Rs. 4.5 Crores in 2014.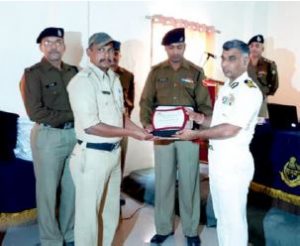 Arms & Ammunition: Modern weapons provided – 9 mm Auto pistol, AK 47, SLR Rifle7.62 mm, INSAS, LMG and Rifle 5.56mm, Ex-Caliber Rifle 5.56mm, Signal Projector Pyrotechnic 13 mm etc., with sufficient ammunition.
Safety and Surveillance Equipment were bought from State funds as per requirement. The State Govt. has so far provided Rs. 452.7 lakhs for this purpose.
Communication Equipment: All CSP stations provided with static VHF and walkie talkies.
Karnataka CSP has taken an initiative for installing AIS (Automatic Identification System) transponder sets in all Interceptor Boats from State funds.
Insurance Coverage: CSP Interceptor Boats (Rs.1.2 crore each), and officers and men (Rs.10 lakhs per person) who go for patrolling are insured with the support of State funds.
Annual Health Checkup
Additional Pay and Cash Rewards (SP – 8000/-, Follower – 3000/-)
The State Govt. has also sanctioned a total of 118 technical posts for the operation of boats. These technical posts are filled on contract basis recruitment for a period of five years from retired Navy, Coast Guard, BSF, Water Wings.
Coastal Security Initiatives
Community Interaction Programmes (CIP): This programme is for the fishermen to bring in awareness about safety issues at sea, sensitize the fishing community on the prevailing security situation and develop them for intelligence gathering.
Fishermen Biometric ID Card: It is issued to the fishermen by the Department of Animal Husbandry Dairying & Fisheries. The Fisheries Department has provided the information that no foreign fishermen are working in the fishing boats registered in Karnataka. No foreign fishing activity has been registered in Karnataka. A total of 80,395 Biometric Cards have been issued.
Tracking of Vessels/Boats: All vessels above 20 meters in length are mandatorily required to be fitted with an Automatic Identification System (AIS) equipment. As per the directions of the National Committee on Strengthening Maritime and Coastal Security (NCSMCS), the Indian Space Research Organization (ISRO) has been requested to provide with 500 transponders each to the sensitive coastal States of Gujarat and Tamil Nadu for installing in boats less than 20 meters in length. This has not yet been initiated in Karnataka.
Karavali Niyantrana Dal (KND): 100 Home Guards have been appointed from the local fishermen community on a daily wage of Rs. 325/-. They are well-versed in swimming, life-saving and sea-faring. These KND members are deputed for security to all sensitive coastal areas on a routine basis.
Sagar Rakshak Dal (SRD): This voluntary service has been established in each village. It consists of about 10 to 12 members of the community. The SRD conducts mass sensitization programmes about strangers/anti-social elements/vessels/boats, with the fishermen community, boats/vessels owners, students along the coastline. 1191 SRD members, who are fishermen leaders, have been identified in all coastal villages.
Security of Non-major Ports: Karnataka coast has one major port and twelve minor ports. CSP police personnel along with KND members are regularly deployed for the security of these ports.
Security of Single Point Mooring (SPM): It is a kind of buoy (a floating device for navigation purposes) anchored offshore to handle tankers, loading and offloading gas or liquid products. Karnataka has a Single Point Mooring to Mangalore Refinery and Petrochemicals Limited (MRPL), off New Mangalore Port Trust (NMPT), Panambur, about 10 NM from the coast. The security of the SPM and the matter of declaration of 'No Fishing Zone' and 'Prohibited Area' around a radius of 500 meters is being looked after by MRPL. The security to SPM is provided by way of the location of maintenance/support vessels along with Ex-Navy, Coast Guard personnel around the SPM. As the SPM is 10NM inside the sea, the jurisdiction for security lies with the Indian Coast Guard. The Coastal Police Patrol Boats cannot venture this far into the sea.
Coastal Mapping: It refers to the process where information and locations of coastal police stations, local police stations, intelligence set up, fish landing points, fishing villages, ports, customs check posts, hospitals, railway stations, bus stations, bomb disposal facilities, etc., are put on the map. As directed by the Central Government, Coastal Mapping has been developed by the Karnataka Coastal Security Police with the help of the National Remote Sensing Center (NRSC), ISRO, Hyderabad, to map all the entities along the Karnataka coastline like the Coastal Security Police Station, vital Installations, ports, islands, landing points, etc. It can also provide a repository of patrolling done, rescue operations being undertaken, suspicious boats/persons apprehended along with the location. It is being used by coastal security police.
National Academy of Coastal Policing (NACP): Set up by the Government of India, NACP has been functional since October 2018 in Okha Town in Devbhoomi Dwarka district in Gujarat. Karnataka is utilizing the full slots allotted to CSP for training.
Three (3) batches from CSP with Six (6) police personnel each have completed the Marine Police Foundation Course from 25/02/2018 to 15/02/2019, 25/02/2019 to 16/06/2019, and 16/09/2019 to 07/12/2019 respectively, at NACP.
Constitution of State Maritime Boards: The Karnataka Maritime Board Act, 2015 has been notified on 23/08/2017.
Detailed Project Report is ready for CCTV-based surveillance of all Landing Points and RFID+CCTV-based surveillance of all fishing boats at a cost of Rs. 55 Crores for 320 KM coastline of Karnataka and 115 landing points.