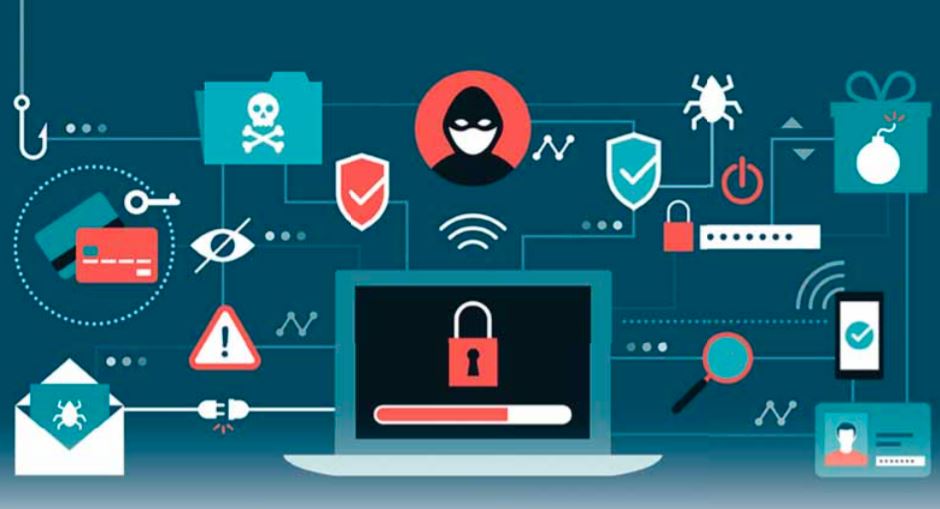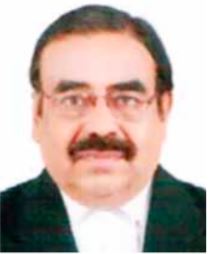 Cybercrime has been escalating and has become a pressing concern for every nation.   Due to rise in cybercrime, globalization of business is affected and business cycle is depleted. Due to increased cases of cybercrime the ill-fated businessmen are losing business, causing them embarrassment and loss of trust of customers. The potential and actual loss caused is huge. The invisibility of crime with no geographical boundary makes it difficult to collect evidence, investigate crime and in persecution of white collared criminals.
The ambit of cybercrimes goes with mens rea and actus reus using the computer system or networks. The operational speeds and magnitude of stolen data, currency and documents are very difficult to detect.
Law enforcement officials lack the necessary technical expertise to deal with such cybercrimes. The civil liability due to cybercrime include defamation, cybersquatting, internet time theft, copyright theft, design theft, patent theft, software piracy and spamming.
The criminal wrongs and liability of cybercrime are: cyberstalking, cyber pornography, child pornography, sending threatening emails, account hacking & cracking, sending malicious programs, network sabotage, sending virus and worms, sending logic bombs, trojan horse, virus hoax, cyber terrorism, cyber frauds, cyber gambling, cyber cheating, forgery, cyber money laundering, credit card frauds at ATM, Banks, information theft, data thefts etc.
Recently, Trapdoor, Super Zapping, Logic Bomb, Salami attack, Trojan attack, Data spying, Data diddling, Scavenging, E-mail bombing have been added with unauthorized cybercrime lists. Industrial espionage, password sniffers, network intrusions, cyber venting, corporate piracy, cyber fraud, sabotage, credit card fraud spamming, cyber terrorism, electronic caves dropping are the few examples of the new types of crimes.
The internet with all its virtues of either innovation or competitive nature is often described as a "kind of dark virtual domain inhabited by a mixture of dissenting computer hackers, organized criminals, extremist political groups and purveyors of pornographic images".  The main stream of law suffers due to poor regulatory regime of law, openness and boundlessness of the Internet. 
The human society has become Internet savvy, everyone accesses, everyone logs on, the enlarged audience affects the commercial hub. Information on the net is mammoth; the required data accessing is equivalent to searching gold in the gold mine, an intricate task.
The cost factor is affected, the cost of getting the required and relevant data is going up. The client legal services rates are increasing which are related to time-consuming research by the practitioners. It worsens the poor patent quality. It adds to the burden on the patent examining authorities the world over to investigate the matter thereby having a negative effect on the prosecution procedure. More information means more problems relating to intellectual property, more copyright infringements and more trade mark violations.
Yet another baneful effect of internet on intellectual property is the day-to-day changing technology that increases cost and accelerated implementation of next-generation patent database and IT infrastructure.   
The volatile and capricious nature of the Internet situation has rendered things uncertain.  It being a vast and unfathomed trove of data, many "valuable art citations" would be doomed, many applicants awaiting the fate of patent applications may vanish before its fate is decided by the authorities.  All this renders the patent ideology redundant.
To Combat Against Cyber Terrorism: Martin Libicki
Identifies distinct forms of warfare techniques, that involve the protection, manipulation degradation and denial of information. 
These are as follows:
Command and control warfare-that strikes against the enemy's head and neck.
Intelligence-based warfare-consisting of design, protection and denial of systems.
Electronic war fare-that includes radio, electronic or cryptographic techniques.
Psychological warfare-information used to change the minds of the people.
Hacker warfare- in which computer systems are attacked.
Economic info war- to block channel information to achieve economic dominance.
Cyber Law
Cyber law is a term used to describe the legal issues related to use of communications technology, particularly internet. It is less of a distinct field of law, in the way that property or contract are. It is an intersection of many legal fields, including intellectual property, privacy, freedom of expression, and jurisdiction.
In essence, cyber law is an attempt to apply laws designed for the physical world, to human activity on the Internet. In India, The IT Act, 2000 as amended by The IT (Amendment) Act, 2008 is known as the Cyber law. It has a separate chapter XI titled "Offences" in which various cybercrimes have been declared as penal offences punishable with imprisonment and fine.
What is Cybercrime?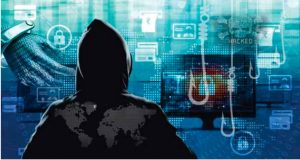 Cybercrime is a generic term that refers to all criminal activities done through the use of computers, the internet cyberspace and the worldwide web. There isn't really a fixed definition for cybercrime. The Indian Law has not defined 'cybercrime'. In fact, "Cyber Security" is defined under Section (2) (b) means protecting information, equipment, devices computer, computer resources, communication devices and information stored therein from unauthorized access, use, disclosure, disruption, modification or destruction through the various media such as: Crimes Involving Money, Cyber Pornography & Child Pornography, Cyber Bullying, Identity Theft, Sale Of Illegal Articles On Internet, Online Gambling, Intellectual Property Crimes, Email Spoofing, Forgery, Cyber Defamation, Cyber Stalking, Web Defacement, Email Bombing, Data Diddling Etc.,
Computers and Internet as Instruments of Crime:
Theft of trade secrets
Unauthorized copying of software or copyrighted intellectual property, such as articles, books, music and video
Schemes to defraud
Using e-mail for threats or harassment
Intentionally attempting to intercept electronic communication
Illegally accessing stored electronic communications, including e-mail and voice mail.
Transmitting or possessing child pornography using a computer.
Social engineering being the vastly spread menace among the staff.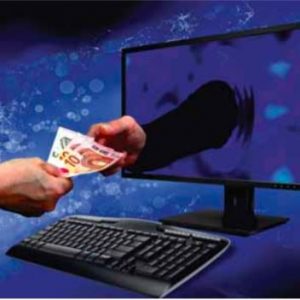 Computers as Targets of Crime:
Breaching the confidentiality of protected computerized data
Accessing a computer system without authority
Knowingly accessing a protected computer to commit fraud.
Intentionally accessing a protected computer and causing damage, negligently or deliberately
Knowingly transmitting a program, program code or command that intentionally causes damage to a protected computer. Threatening to cause damage to a protected computer
Cyber Crimes: have become a common hurdle to both social and economic life style all over the globe.  It has Globe as its arena and expanded its role of criminality to play restlessly. Secondly, it is in disguise encouraging even slender thief to scar the face of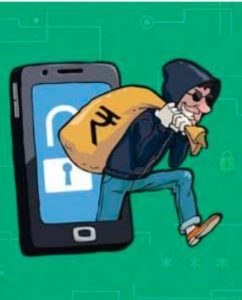 innocent. Since, cybercrime indirectly empowers activities to be criminal in nature online, offences against the confidentiality and integrity of computer data and system; computer-related offences, content-related offences, and offences related to infringements of copyright and related rights have to be investigated and suitable lawful remedy has to be compiled. The other end of cybercrime on line is known to be Veritable legal Siberia –where greed, gambling, pornography and sex will reign supreme on cyberspace.
In order to reduce the number of offences the following recommendations could be followed by the police:
Ethical information technology should be emphasized.
Professional code of conduct for computer professionals should be developed throughout the world.
The Association for Computer Machinery (ACM), a society of individuals who teach and work in the field should be set up.  And the code of conduct should apply to all level of users of technology, particularly in the field of information technology.
Systems should be secure and well controlled.
Appropriate software copyrights should be observed and there should be respect for intellectual property.
Appropriate privacy should be maintained; for example, e-mail files should not be read by individuals not involved in the exchange of messages. Systems and services made available to individuals external to the firm should behave as specified and cause no harm to others.
Data used in the organization should be used for its intended purpose and the intended purpose should be legitimate.
Strategic measures can be devised to control the crimes by using all means of satellite links. And training should be provided to police personnel by well trained authority.