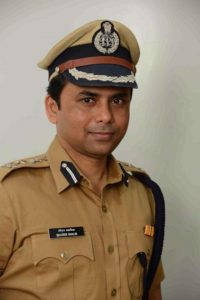 It's rare to find somebody like Quaiser Khalid, Addl. CP – Mumbai who juggles so effortlessly into so many roles which are so diametrically opposite in nature. While fulfilling his duties as the top cop in Mumbai he also pursues his passion for poetry with as much dedication and has managed to win as much appreciation and accolades. He has authored three books of poetry of which 'Shawoore Asr' was awarded the Maharashtra State Urdu Sahitya Academy Award in 2014. A positive person he lays emphasis on strong values, he believes success without a strong foundation of values is tasteless if not worthless.
Quaiser Khalid, Addl. CP – Mumbai in a conversation with Jyoti Pathak discusses about policing and his passionate pursuit of literature….An Excerpt…. 
You are an accomplished officer and an acclaimed poet too, how easy is it to move from one role to another, considering that each role is so distinct.
Poetry and for that matter, most of the art forms are stories of human relations with people, places, objects or self. The experiences, perceptions, takes, feelings and outlook of the artist get reflected through these stories. Policing is a unique service where we interact with people day in and day out. It offers an unadulterated and unmatched peek into people's lives, aspirations, desires, perceptions, feelings, dreams, failures, pains and pleasures. A perceptive mind gets ideas from these stories. While you are in the process of handling the issue, the subconscious mind picks up ideas and weaves it into poetry. That is how I create mine. This helps you to enjoy your work as well as passion.
When did you first realize that you must put down your literary thoughts in a book?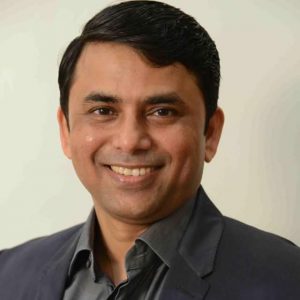 I have been writing since student days and reciting the compositions to friends. However in the last five years, many friends and well wishers encouraged me to recite it publicly. Gradually, the public appreciation and critical acclaim both in India and abroad, helped me to move towards publication of the books, "Shawoore Asr' (The Consciousness of Times) in 2014 and "Dashte Jaa'n (The Wilderness of Existence) in 2016. However way back in 2004 I had edited and got published the poetry of the famous Urdu poet Syed Ali Mohamed Shaad Azeemabadi which is now prescribed in the post graduate courses of many universities.
All of us have some inspirational or guiding force in our lives who propel us to achieve, who would be that person or maybe persons in your life?
I had the good fortune of spending considerable time with Prof. Anjum Fatmi, former University Professor of Urdu at Magadh University, Bodh Gaya who encouraged me a lot in this direction. My wife Summana Ahmed, noted writer (writer of famous plays Ek Mulaqat & Gardish Mein Tare) was a constant source of inspiration. A number of critics, who gave constructive suggestions, were of great help. However the basic inspiration comes from within to write and share.
Your work has been acknowledged and much appreciated. Tell us more about your literary work…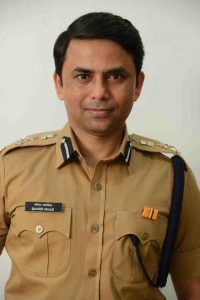 I have three published books to my credit, as mentioned previously. It's excerpts and  portions have been published and commented upon internationally and featured on web sites. We also organize a number of international poetry festivals, symposiums, seminar, literary meets, book fairs etc in Mumbai, Delhi and other cities. We also provide platform to upcoming authors to present their work. In addition to this I deliver public speeches on literary subjects, many of which are available on you tube.
On any day when and how do you feel inspired to write, in short how does it happen?
For me the basic inspiration must come from within. The events happening around us, the people that I meet, the stories that they tell, the thoughts that I come across, the visuals that I see, the dreams that I have, the experiences that I undergo, any of these may act as inspiration. I note down the thought that has come across and in my free time, reflect on them which helps crystallize the thought into couplet and the process goes on.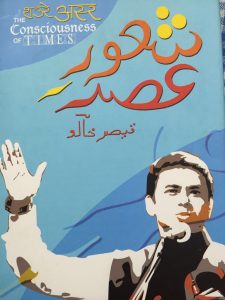 We have been privileged to read your shayaris on social media, please quote a few in the interest of the readers of Protector…
A few couplets:
Chup ke seene mei'n ek aag si to rahe,
Shahre jaa'n mei'n kahi'n raushni to rahe,
Yeh hai daure-hawas( age of
excess desires) lekin aisa bhi kiya,
Aadmi kam se kam Aadmi to rahe.
Aayeena hu'n ke mei'n patthar hu'n yeh kab pooche hai,
Zeest( life) mujh se mere hone the sabab( reason) pooche hai
Har koyee apni tagh-o-dau (struggle) mei'n hai masroof(busy) yaha'n,
Kaun ab kiski udaasee ka sabab(reason) pooche hai.
Coming back to your primary job what are some of the initiatives of the recent times of Mumbai Police?
Currently, I am looking after the armed police branch of the city police which is a 14000 strong force of Mumbai police. Recently, we have introduced a software based human resource management system for our people which will help in proper rotation of duty, leave management, training and deployment and timely grievance redressal. We have also introduced technology based solutions to police recruitment, introducing chip based and camera backed running test which will help to measure the exact time of running of the candidates. We have done health check up of all personnel above forty years of age. The canteen and stores facility has been tripled. The absenteeism has been checked through new monitoring system. A number of new training modules have been introduced.
Elaborate on some of the major policing issues of the city of Mumbai?
Mumbai is not only a metropolis but also a microcosm of the country. Hence speedy delivery of services is our basic challenge especially to the underprivileged and weaker sections. The inclusion of all sections in the national mainstream continues to be a challenge. The issues of social discord, traffic management, organized crime and cordial relations with public are other areas of importance.
What are some of the milestones of your policing career?
I have served in a variety of challenges starting from law and order, policing, crime control to anti-Naxal operations, district policing, coastal and railway security management, armed police battalions command, raising of new battalion, mega city policing, traffic management and massive human resource management. But anti- naxal, anti sea pirate operations and mega city policing have been quite challenging assignments. I was also been awarded the Vriksha Mitra award by the government for environment protection.
You are also an active social worker what are some of the activities that you have been involved in?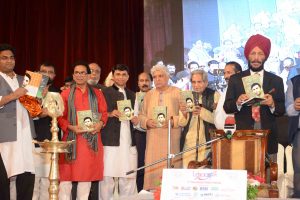 I have been actively involved in career counseling of students especially after 12th standard and graduation. Civil service preparation, public speaking and strategies for general success have been other areas of my interest. I have delivered speeches at TISS and College of Law- University of Mumbai. Countering social evils like drugs, issues like women empowerment, community policing have been my other areas of work.
You are busy in diverse activities, how do you achieve the balance?
I focus on the positive and reject the negativity. My motto is to do my part and not to expect returns. Professionally, I have believed in team play, making people capable and delegation of power and responsibility. I believe that senior officers should mentor the subordinate officers. It will create a capable team and would allow time to focus on important issues and priorities.
What would be your message to the younger generation on life and career?
Let us learn the art to achieve a better way to the way things are being done currently. You surely are much more capable and talented to achieve these goals. However success without a strong foundation of values is tasteless if not worthless.