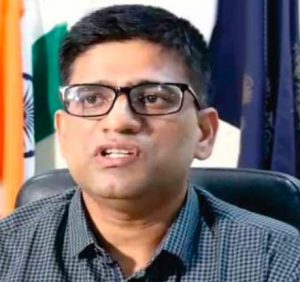 As a youngster, the paucity of scientific approach in the police department in dealing with medico – legal victims always disturbed Dr. Y.S. Ravikumar – Commissioner of Police, Kalaburgi. And that was the reason he aspired to join the police services. Today, he is a content police officer with dream accomplished.
Covid-19 has put a lot of pressure on the police department. During the prolonged lockdown period they turned out to be savior and warriors in the true sense of the word. The first death due to Coronavirus was reported in Kalaburgi putting a lot of pressure on the administration. In a conversation Dr. Y.S.RaviKumar – Police Commissioner, Kalaburgi with Jyoti Pathak- Executive Editor, Karnataka Protector discusses the various aspects of his career and policing.
A lot has been discussed about the initiative 'Gramvastavya" please elaborate on it?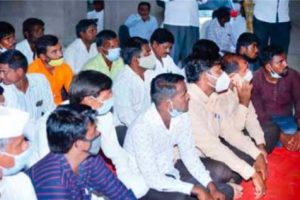 Gramvastavya initiative was launched under my guidance. I realized during the course of my visit to villages that dependents like women, children, old and infirm people found it very difficult to file complaints. Until now we have conducted two such 'Gramvastavya" meetings at two villages. The initiative has been successful and people have been coming forward to file their complaints personally and also through e- mails. The status report of the complaints are also made available to the complainants. My officers at ACP/ DCP level are also conducting similar meetings. As a result of which public and police interaction is improving.
Every Commissionerate has certain challenges that are typical to the area. What are those in Kalaburgi area and how are they being tackled?
Gulbarga is officially known as Kalaburgi. It is located on the borders of Maharashtra and Telangana. Kalaburgi has several professional educational institutions hence it is prone to crimes that have international ramifications. Drug trafficking, drug consumption crimes, murder, dacoity, gang robbery and petty crimes form major part of the crimes in the Kalaburgi zone.
How did COVID 19 impact the policing strategies in your zone?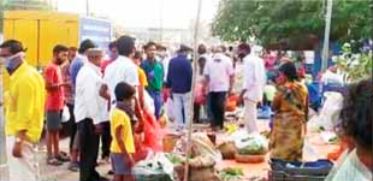 The first death due to COVID 19 was reported at Kalaburgi. The area was impacted severely due to COVID 19. The district administration has been very active and vigilant. They had been putting their best efforts and are active even today. Unfortunately, four police personnel lost their lives due to Coronavirus. The police force has been actively supporting and motivating the force. We have not yet started guard of honour, meetings and other public activities yet.
What prompted you to join Police Services and how content are you with your career so far?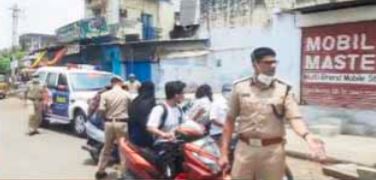 Basically, I am a Medical Graduate. As a youngster, I used to feel that police are unprofessional in dealing with legal- medico cases. And, it was my desire to make a difference in dealing with such cases. Hence, IPS was my first preference and I am happy I was privileged enough to fulfil my dream. I always try to motivate fellow doctors to be empathetic towards the accident victims.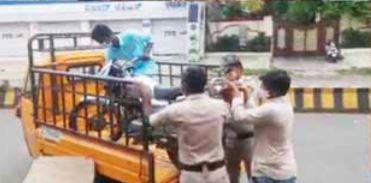 Police -public coordination played a crucial role during COVID 19 crisis, any particular incident that really is memorable.
There were many incidents every other day. One particular incident was really intriguing. A lady who was a COVID 19 patient and on ventilator became victim of alleged rape attempt by the ambulance driver. It was a challenge to conduct tests on a COVID 19 patient. She ultimately succumbed to the virus. The perpetrator was subsequently charge sheeted.
What have been some of the unique initiatives embarked upon by you during your career?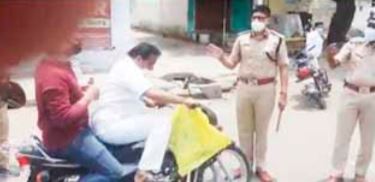 There are many initiatives that I have been involved in. While posted at the internal security division we had the opportunity to develop several initiatives for Coastal Security. We developed the uniform for coastal security police and tracking systems for coastal security. Gramvastavya is another initiative developed and implemented by me.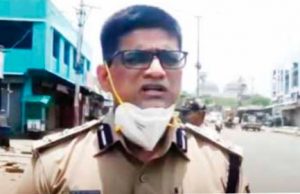 There is a lot of talk of corruption in the police department. Often the honest police personnel are not rewarded but sidelined instead. What steps should be taken to improve the image of the police force?
I advise my fellow policemen to have zero tolerance towards corruption. Because the department loses its reputation due to misdeed of even one policeman. The entire police force loses its reputation and painted as corrupt. They should exercise caution while dealing with public.
What would be your message to aspiring police officers?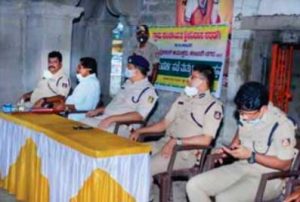 The role of policeman is akin to that of a doctor. Just as a doctor diagnoses a problem and prescribes treatment based on the ailment, similarly a policeman also diagnoses a problem by hearing out the person in distress and advise solution. Police services is a good service. It comes with lot of responsibility and the duties have to be performed with due diligence. It gives you recognition but you have to give back to the society.
An interactive session on CIR (Cybercrime Incident Report) was held with the delegates from different banks at Hotel Radisson Blu.
Whenever a cybercrime complaint is registered at Bangalore City Police in the CIR cell works with the concerned banks to technically hold the beneficiary's money from moving to different accounts within the 'Golden Hour'.
City commissioner shri Kamal Panth IPS, thanked  the  RBI for their immense support and all the delegates for attending the session .